Happy Birthday to Gustav Klimt!
Our July birthday artist of the month is Gustav Klimt!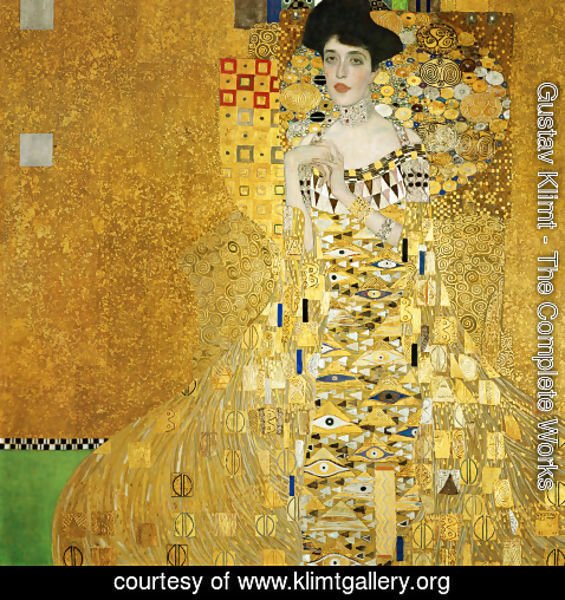 Gustav Klimt (1862-1918) is our Artist of the month of July! He is probably most famous for his painting of Adele Bloch Bauer (or the Lady in Gold, or The Woman in Gold.) the portrait was finished in 1907. It features a unique use of gold leaf which gives it a glorious sheen. The portrait was commissioned by the sitter's husband, Ferdinand Bloch-Bauer, a Jewish banker. In 1941 the painting was stolen by the Nazis during World War II. The Bloch-Bauer family was able to retain the painting plus others in 2006 after 8 years of litigation. They sold the Lady in Gold for $135 million, which at that time was a record price for a painting at auction.
In his early life, Gustave Klimt painted murals, and ceilings in large public buildings. Emperor Franz Joseph I gave him the Golden Order of Merit for his murals in Vienna. In 1897, Klimt was a founder and the first president of a group called the Vienna Secession. This group of painters, sculptors, and architects did not want to continue their artwork in the same Historicism artistic styles that drew their inspiration from recreating historic styles. The Vienna Secession group's purpose was to provide exhibitions for unconventional young artists such as Symbolists, Realists and Naturalists. Klimt painted many landscapes and portraits, many of which included colorful costumes designed by Emilie Floge who was his companion from the early 1890'suntil the end of his life in 1918.
Klimt loved to shake up the established methods. This is exhibited in his use of eroticism, for which he was often criticized. He utilized mythology and allegory to cover up the pornographic nature of his paintings. Klimt lived a cloistered and private life yet he was well known for his artistry and sought after by patrons enough to provide him a good living.