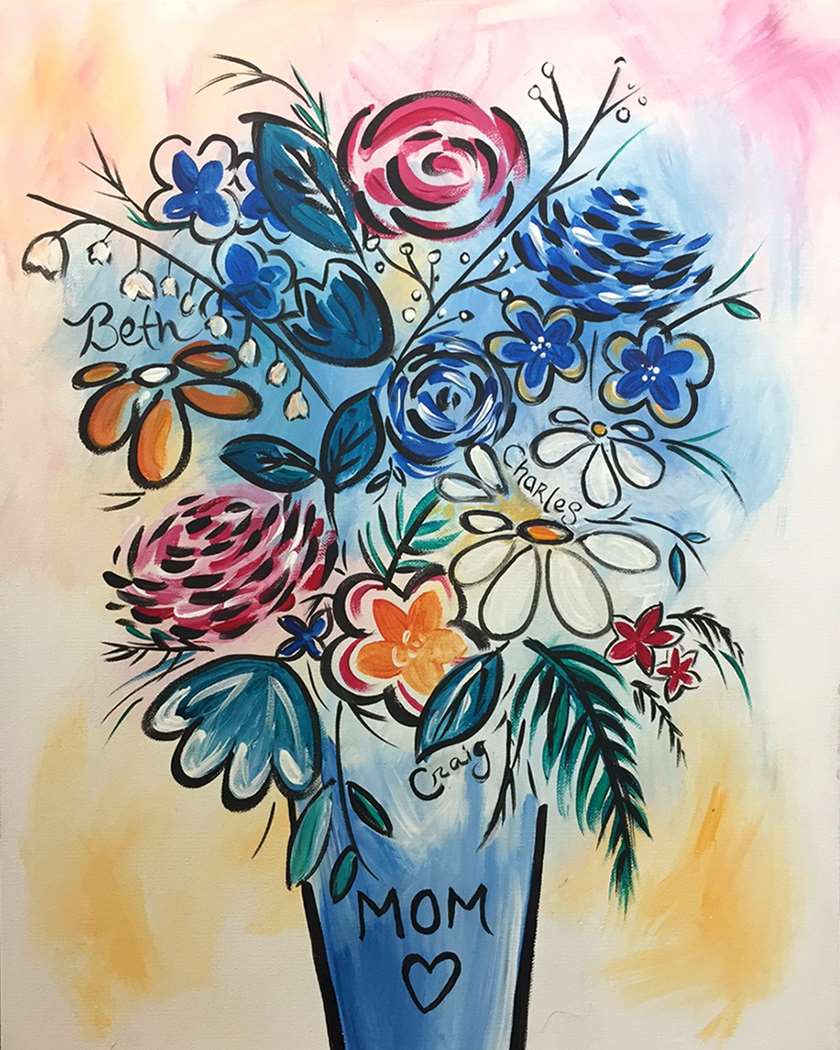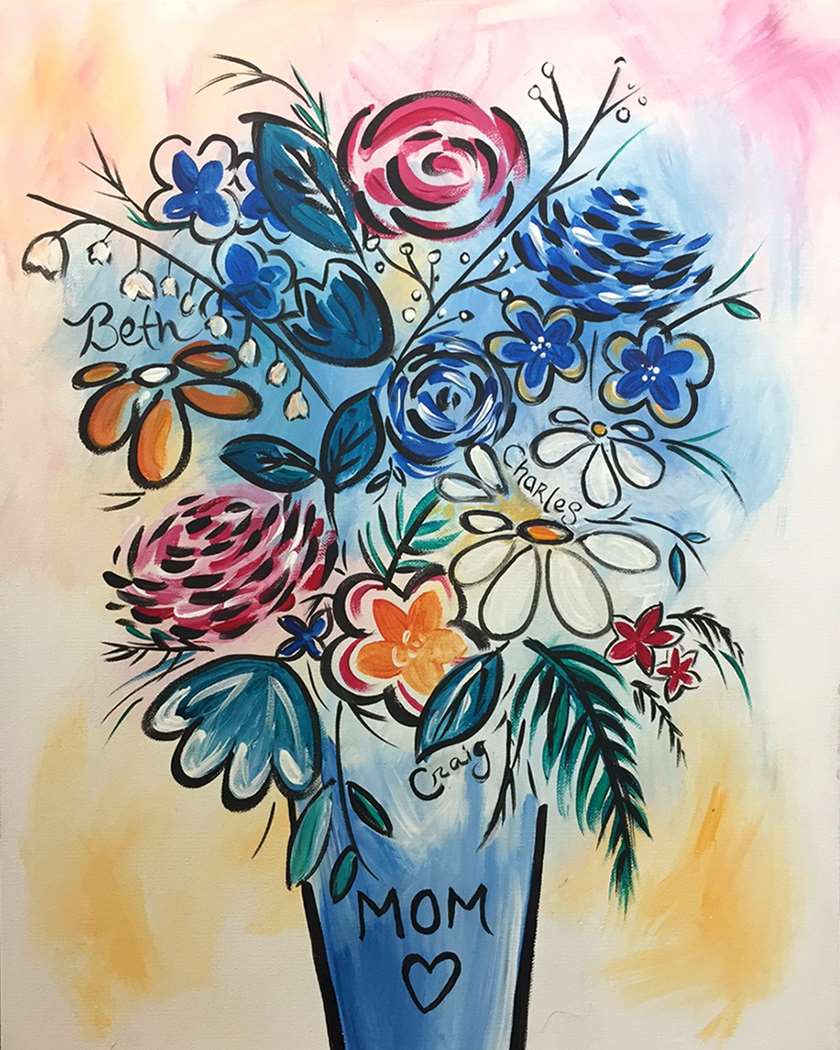 Family Bouquet
Saturday, May 6
1:00 - 3:00PM
Learn more
A perennial favorite, flower bouquets are one of the best gifts you can give your mother on Mother's day. This year though, her bouquet will last a lifetime. Personalize it with family names and paint in some of her favorite flowers. She will sure be proud of your lovely creation!
Mom deserves an original! Surprise her with a personalized home accent created by you. This featured gift-worthy painting will dazzle her on Mother's Day!

No Discounts Allowed.