Spring Break FUN At Pinot's Palette!
If you and the kiddos are looking for some fun ways to spend time this Spring Break, look no further than Pinot's Palette!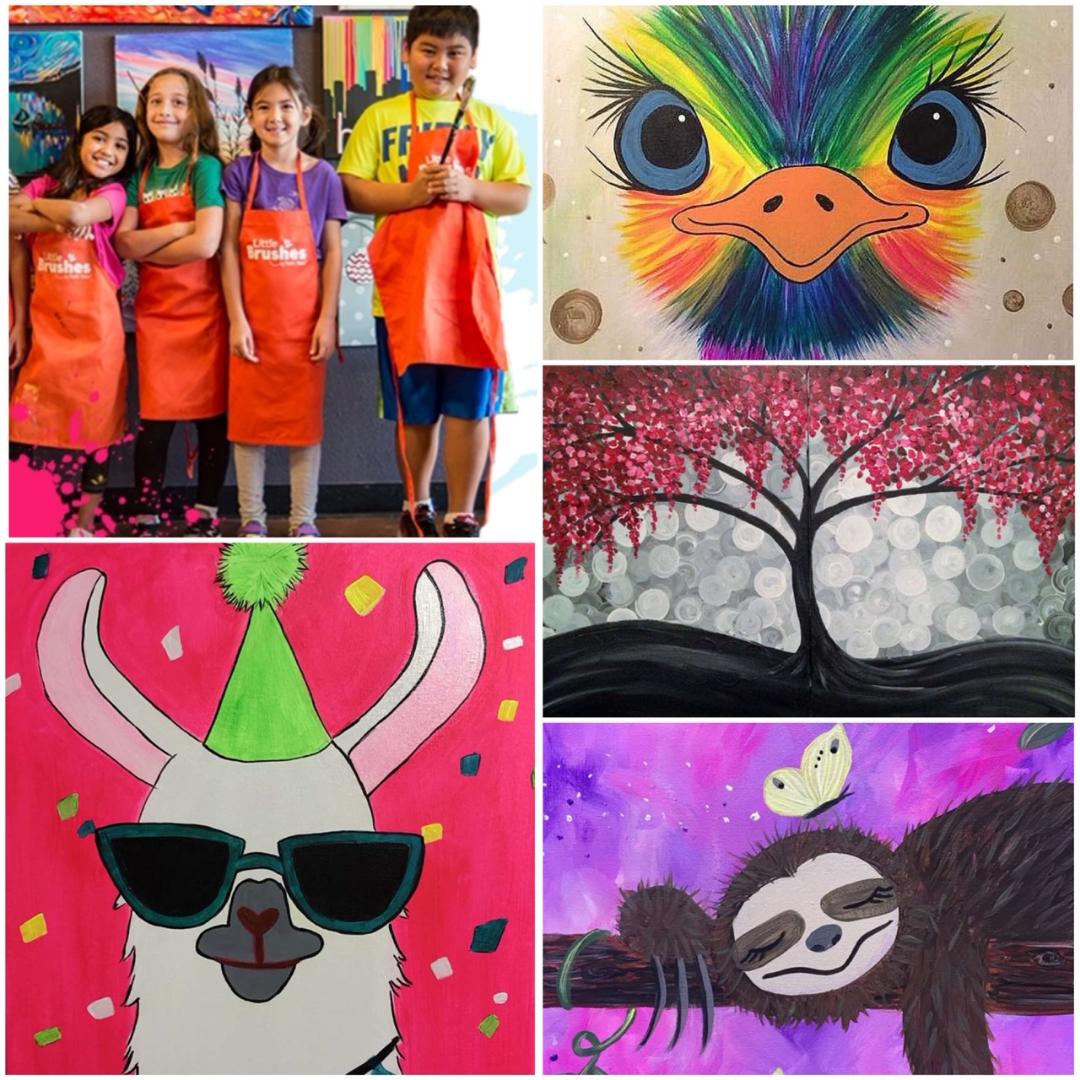 This year, Spring Break for Hillsborough runs from Monday, March 16 to Friday, March 20; Including the weekends, that's 9 full days of time that you get to see your kids and plan some great things to do as a family. We know it's hard when everyone has work, school, practices, meetings, and other daily tasks that keep us all busy; That's why out-of-school holidays like 'Spring Break' are so precious. They allow us to take some time to reconnect with our children, and even more so, as a family.
Whether its an out-of-state or country vacation, local staycation, trips to Disney World, trips to the movies, or just hanging out together at home, we hope you get to have some quality time with the ones that matter most this Spring Break!
While there's plenty to do around the area, we'd love to tell you all about the many excellent events we're offering at Pinot's Palette, March 16-22.
You'll love spending time with the family in an art class! It's so exciting to see your kids inner-artists come to life as they express themselves, turning a blank canvas into a masterpiece in just a 2-3 hour class!
*Here's What's Coming Up:
—— OPEN STUDIO ——
March 16, 17, & 18
It's Open Studio at Pinot's Palette! Paint anything you want!
All ages are welcome (Though ages 5+ are suggested)
Choose from our 35+ self-guided paintings(step by step in written form) or create your masterpiece from your imagination. No need to make a mess at home or invest in art supplies. For only $15 (all art supplies included), enjoy your time painting, sipping and listening to great music! The artistic atmosphere will inspire you. There is not an artist on duty. Please arrive no later than 1:30 to have enough time to complete your painting. You can register online or just drop in!
*Upgrades are available when you arrive:
Wood pallet -$10
10"x30" canvas - $5
March 16th
https://www..../event/400982
March 17th
https://www..../event/416989
March 18th
https://www..../event/400981
—— FAMILY DATE NIGHT ——
Wednesday, March 19th
This is one of our 'Thursday Theme Nights', a newer concept that we've been offering; Our customers have been LOVING these immersive paint and sip classes where a different theme is assigned to each week!
The theme for this March 19th event is 'Family Date Night'!
Adults will be in the Main Room painting 'Magnificent Maple', while the kids hang out in the Gasparilla Room painting 'Eye See You Emu'.
Everyone leave the studio with a hand-painted work of art to show off and take home to display!
'Magnificent Maple' (Adults)
Maple trees are a prime source for delicious syrup, but did you also know charcoal from these trees is an integral part of making Tennessee whiskey? However, the best thing about maple trees is the incredible foliage!
Single Canvas:
((You'll paint the entire picture on a single canvas))
https://www..../event/400983
2 canvas 'Date Night' style:
((You'll paint half the picture on your canvas while your date paints the other half on theirs… Push them together to make one large work of art!))
https://www..../event/400984
'Eye See Emu' (Kids)
This inquisitive emu has a little bling, a lot of color, and lashes on fleek! The eyes have it on this cheerful painting!
https://www..../event/401668
—— SPRING BREAK PARTY ——
March 19th — 'Party Llama'
This llama is ready to party with you no matter the occasion.
Spring Break Family Paint Day! All Ages!
https://www..../event/416990
—— SPRING BREAK PAINT ——
March 20th 'Sleepy Sloth'
Who can't relate to this sleepy sloth? Naps are my favorite and to have butterflies lull me to sleep - yes, please! Sign me up to be a sloth...after I paint this cute memento.
Family Paint Day! All Ages!
https://www..../event/400980
—— FAMILY DAY ——
March 22nd 'Jeweled Dragonfly'
The dragonfly is a symbol of prosperity and good luck! We can't think of a better way than to honor it with bright jewel tones.
Family Paint Day! All Ages! (*Though ages 5+ are suggested)
https://www..../event/403047
*Another Family Day - 3/29
'Hunting Eggs With My Gnomie'
This little gnome is ready for the Easter egg hunt.
https://www..../event/425967
(NOTE: We typically offer 'Family Days' on Sunday each week, so keep an eye on the calendar every month to see what's coming up!)
Share More Fun Spring Break Ideas (Tampa Bay) | See our full class schedule