Try Something NEW In The New Year!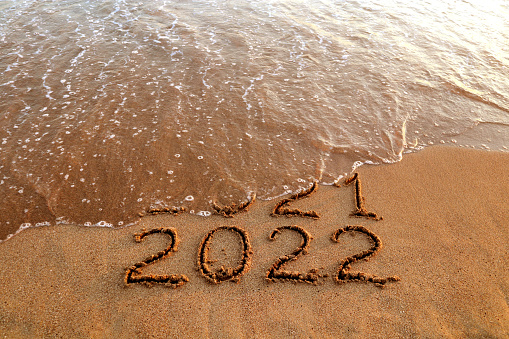 The possibilities are absolutely endless when it comes to trying something new, and whether it's a big or small leap outside your comfort zone you'll still reap the benefits. So join a group, go on a solo adventure, meet new people, learn a new skill, broaden your horizons, and give your soul a boost.
Life and longevity are two gifts we can control how well we use them. Believe it or not, the more new and fun things you do, the more fulfilling and satisfying your life becomes. People who seek out new terrains and activities are happier, positive, alive, and healthier.
Step out of your comfort zone and introduce something new as often as you can!
Here are just some of the many reasons you shoud try something new this year!
1. It increases confidence and self-estime
Even if you "fail", you will be proud pf yourself for trying. Stepping out of your comfort zone and trying something new is an accomplishment itself. It will get you the confidence and the courage to try the next new opportunity that comes along.
2. It makes you passionate and interesting
The excitement and the adrenaline that you feel when you try something new, make great conversations. Passionate people are interesting, they come up as positive and inspiring… the kind of people everyone wants to be around! Share your new experiences, the inspiring parts and the funny anecdotic parts and give people something to remember you by.
3. You lean more about your limits (or the absence of them)
It often teaches you to push those self-imposed limits. You'd be surprised to see that you are capable of much more than you're giving yourself credit for. In the worst case scenarios, you will at least know more about yourself, things you love and things you absolutely don't.
4. It opens up opportunities
With a new passion you can make new friends, dating prospects, or business contacts. It's a great way to open conversations and you may meet people with similar passions in the least expected places. That HR manager in your company may be a big fan of hiking just like you. As an example, blogging opened up so many professional perspectives for me and completely changed my life. Longboarding (who started like a cool fun thing to do), ended up being my stand out from other content creators and landed some very interesting collaborations.
5. It keeps your brain active
Learning doesn't stop at school. Just like your muscles need to be maintained by physical activity, your brain needs to be stimulated by new experiences and challenges. The learning process keeps the brain sharp and active and actually increases your creativity. And even better it gives our brains something to think about other than the same old same old worries.
6. It teaches you patience and humility
Whatever your accomplishments, your intelligence, your age or physical skills, trying something you puts you on a vulnerable place. You become a beginner once again! As a result, you should listen and learn from more experienced people and appreciate every small milestone. It also helps conquer the fear of being silly, pushing you to take more initiatives both in personal and professional life. It's okey not to be an expert sometimes, laugh your way out of it!
7. It makes you realise that your time is valuable
If you develop the curiosity of trying new things, you will be less tempted to waste your time gossiping, hanging out with toxic people or scrolling your Facebook feed mindlessly. It magically distances you from all things negative. You will perceive the world differently, as exciting and beautiful. Consequently, it creates the urge to dedicate every minute to do something productive or learn something new, that nourishes the soul, the mind and the body.
*** If your resolutions include somehting else like spending more time with loved oens, doing more things for yourself, or stressing less/working on your mental health, you're in luck:
The Perfect Pairing: Wine and Painting
We love the concept of painting with friends, listening to music, and enjoying some wine or beer.
All of these things, individually, are proven stress-relievers…
Now, combine them all like we do in our classes, and you've really got something great.
— Painting And Stress-Relief:
Our painting classes are always an excellent choice for beating stress, and the best part is all you have to do is sign up We'll provide the supplies and instructions to guide you through your artwork.
As we mentioned, so many of our customers come up to us, thankful for our classes and how much it helped them put a good ending on a bad day.
Participating in an artistic activity, like painting, can do wonders for you. It's never too late to try something new (especially something creative like making art), and truly, anyone can do it.
If you can hold a brush or crayon or marker, you can draw and paint; And it doesn't have to be a big investment. If you're looking to make some art of your own at home, just a few acrylic paints or a set of watercolor paints, some brushes, markers or crayons, and paper are all you need.
You will be greatly rewarded emotionally, physically, and spiritually for your creative efforts.
— Wine and Relaxation:
Drinking wine—and alcohol in general—is one of the most time-honored ways for disconnecting our brains at the end of the day. This has been documented for over 5,000 years, and there's a good reason for its persistent popularity.
While the many physical health benefits of drinking wine, especially red wine, are well-documented, wine can also improve your emotional well-being.
— Music and Relaxation:
The soothing power of music is well-established. It has a unique link to our emotions, so can be an extremely effective stress management tool.
When people are very stressed, there is a tendency to avoid actively listening to music. Perhaps it feels like a waste of time, not helping to achieve anything. But as we know, productivity increases when stress is reduced, so this is another area where you can gain vast rewards. It just takes a small effort to begin with.
— Spending Time With Friends:
A small new study shows that during stressful times, being around friends decreases levels of the stress hormone cortisol.
Being around those that your trust and care about, knowing that they also care about you, is a powerful thing for our minds, and something that also boosts confidence,
Its also incredibly beneficial to know hat you have people you can lean on, confide in, and who may share similar issues with you; This is great because then you and your loved ones become an emotional support system, leaning on and learning from one another.