Homeschooling Tips To Help Your Keep Your Sanity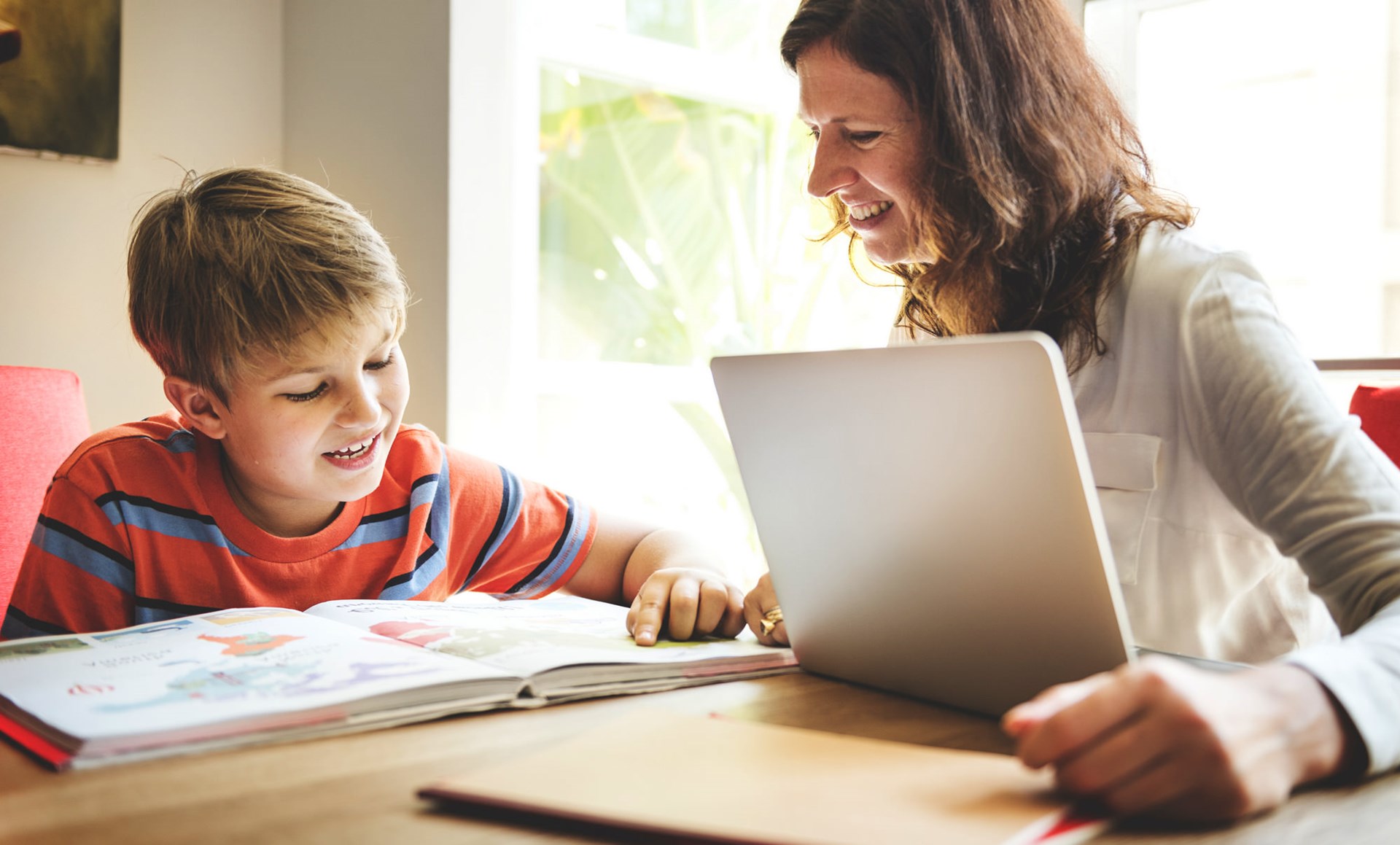 While the majority of children will be learning virtually, many have chosen to homeschool their children this year.
Whether this is a first-time thing for you (as is for many), or you've been homeschooling for years, one thing is for sure: You have to have some tricks up your sleeve for helping to maintain a healthy learning environment AND maintain your sanity!
We've listed some of the top ways to manage your homeschool practice and hopefully help make life a little easier for you.
Enjoy and remember that you CAN do this! You are strong; Your are amazing; And you've got this!
*** It's OK To Say "No"
There are sure to be days when you're asked to take on more than just your homeschooling duties, because you have all of this "free time" right? Others might not understand that adding 'teacher' to your other many job titles is as big of a deal as it is; Bring asked to volunteer, pick something up, bake for an event, or co-run an organization of some sort might have been easier to say yes to pre-pandemic, but there is NO need to add any more to your plate if you feel you can't.
You're taking on something new, something difficult, but something very important and we commend you for it.
Remember to put yourself and your family first during this time and keep doing a great job! You are amazing!
*** Be Protective Of Your Instructional Time
There will always be things to get done; Cleaning the house, doing laundry, volunteering…
But if you're not careful, these simple daily tasks can infringe on your homeschooling time and leave you feeling burned out.
Though it will take some figuring out, try your best to save all of the extras for after your "school hours". Eliminate distractions and keep going strong with the academics so you'll only have to focus on one thing at a time.
*** Don't Sweat The Small Stuff
Raising kids is loud, chaotic, and stressful at times; Just like we all do, kids have their good days and their bad ones; They'll have their attitudes and moments, and even their victories… and it's important to remember that along the way.
Some days of homeschooling will be a breeze and others won't go so well. With the ups and downs you'll experience, try not to sweat the small stuff, and remember to look for the silver linings.
((Ex.-Maybe your child had a huge meltdown before the math lesson, but by the end of the day, she DID learn how to spell 4 new words.))
Perspective, right? <3
*** Self-Care Is Not Selfish
You simply MUST renewer to take some time for yourself. It's like the old saying about how you can't put your child's oxygen mask on before you put your own on… same thing applies here.
You can't be the superwoman we all know you are if you aren burnt out, stressed out, overwhelmed, and haven't taken anytime for yourself in days.
Being a parent is a 24/7 gig, and it's easy for your own personal identity to get lost in that role.
Take a few minutes in the morning to breath, meditate, do some yoga moves, or anything else that will help you start your day in a positive way; In the evening, wind down with a relaxing bubble bath, some candles and your favorite playlist or podcast. You're doing something incredible in teaching your kids, so relax and treat yourself… You've earned it.
*** Teamwork Makes The Dream Work
There's only one of you and (possibly) more than one child that you're working with so so don't be afraid to divvy up the course and daily tasks between you all!
*Check out this chore chart towel you know who to give which chores to:
https://www....oresbyage.png
*** Get Creative!
With homeschooling, the kids will likely be missing out on art, music, and other fun extracurricular classes.
We're HUGE BELIEVERS that Art is a vital part of a child's education. Developing minds can gain so much from getting creative and making some artwork and we're here to help you with that! From building confidence and helping develop motor skills, to showing the kids that there is no one right answer when it comes to art (like there is in all other subjects), creative activities like painting can do wonders for the kids (and adults, too!!), so consider our painting classes for you children, today!
Simply order online and pick up your kit at our studio! The kit will include all of the supplies you'll need plus the login information. Your child can log in any day and any time in the current month to learn how to make their masterpiece, step-by-step!
Learn more:
https://vide...ndon-kidscamp
((These are excellent classes for kids of any age to do - adults too - whether you're looking for a homeschooling art class alternative, or just a fun way for the kids to get creative and spend some time after school or on the weekends, no matter which style of schooling they'll be participating in this Fall!))
Speaking of keeping your sanity and taking care of yourself…
We also offer lots of great painting classes for adults too! From virtual classes to some in-studio events (with limited seating), you and your loved ones can reconnect over a glass of wine and a fun painting activity. Unwind from the crazy weekends of teaching with some painting and a whole lot of fun with Pinot's Palette!
Share For more Amazing Tips from a homeschooling pro, read on: | Check out our calendar!