Free Movie Passes!
How does painting and a movie sound?
If you paint 'You Had Me At Merlot' with us on Friday, May 4th, you will not only take home a beautiful masterpiece...but FREE movie passes as well.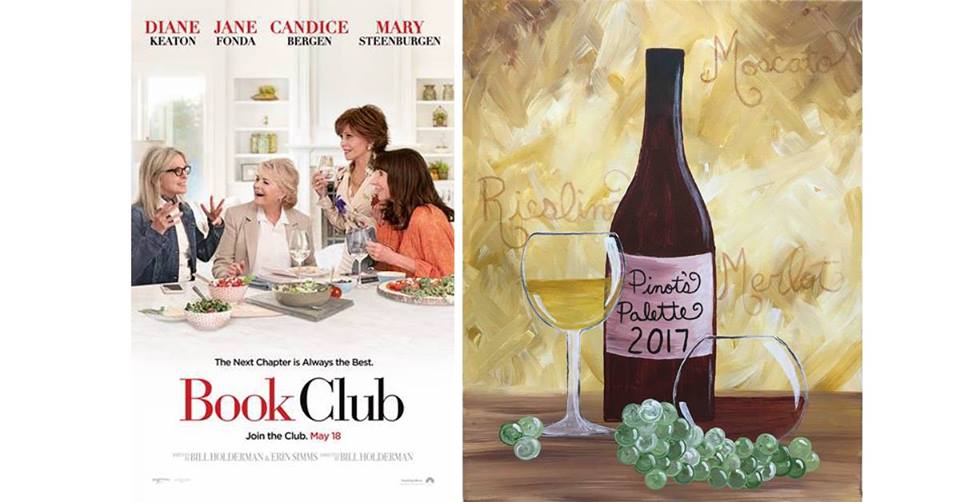 This class comes with free movie tickets to an advance screening of Book Club, staring Diane Keaton, Candice Bergen, Jane Fonda and Mary Steenburgen.
The movie is about four lifelong friends who have their lives forever changed after reading 50 Shades of Grey in their monthly book club.
The free movie passes are for Tuesday, May 15th at 7:00 p.m. at Regal Red Rock Cinema.