Trick-or-Treat Giveaways in October
Pumpkin spice season is upon us and it's time to get serious about your Halloween costume planning. We've been doing some planning of our own, and are making sure you get the "treat" part of trick-or-treat this October.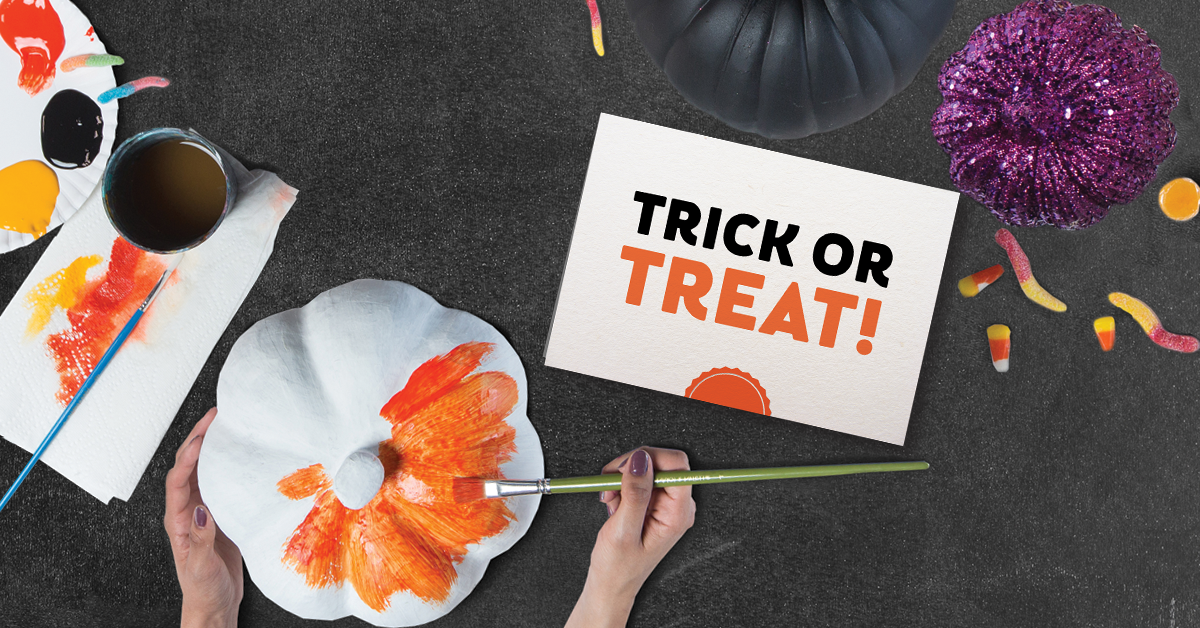 TRICK OR TREAT NIGHTS AT PINOT'S PALETTE
Get a treat every time you attend a Trick or Treat class, happening every Thursday in October. The treats vary, but every week at least one person per studio will win a FREE class.
As long as you're a Pinot Perks member, you can win treats every week, all month long. Not a Pinot Perks member? You can sign up when you come to your first Trick or Treat class. (It's free.) Some locations will even be hosting black light nights and costume parties – check with your local studio to find out more!
TREAT YOURSELF (AND YOUR FRIENDS)
We'll see you for extra-special classes every Thursday in October (Oct. 6, 13, 20 and 27). Sign up for Pinot Perks before class and earn extra corks for inviting your friends. Here's to pumpkin spice and free painting classes!
ABOUT PINOT PERKS
Our rewards program works like this: You sign up by giving us your name and email. We send you discount codes for birthdays and special occasions. Every time you attend a class or invite a friend to attend, you collect a virtual cork. When you get enough corks, you can redeem them for perks like free classes and priority seating.
When you join Pinot Perks, you'll even receive retroactive corks for previously attended events.
Share Sign Up for Pinot Perks! | Click here to trick-or-treat!