Disconnect to Reconnect: Reclaim Your Home
Your home is your escape from the world, the safe haven you built with your partner where, theoretically, you'll spend the most time together. If your home feels like it's been invaded by a series of screens and the continual ding of notifications, well, then you're doing it wrong.
If you're unable to disconnect from the digital world and build your connection with your family at home – it's time for a major shift! Find ways to keep the screens at bay and foster the love, nurturing and warmth that makes home home.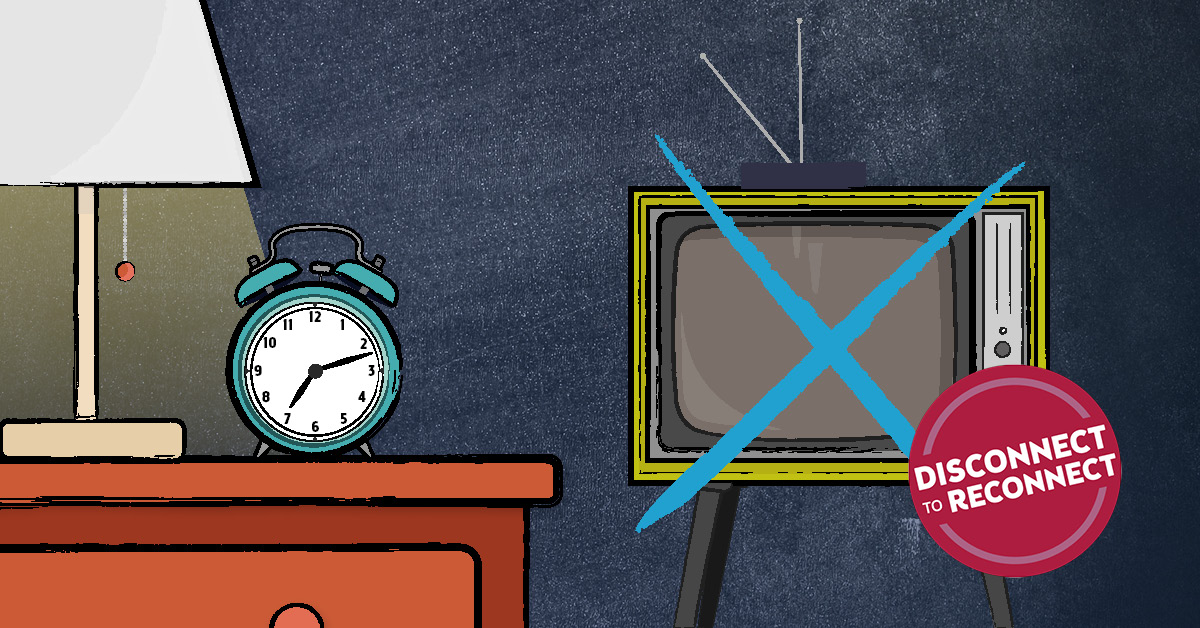 DESIGNATE SCREEN-FREE ROOMS
Limit screen time and compulsive checking by keeping devices out of the main living spaces in your home. The rule applies to everyone, even guests!
BUY A REAL ALARM CLOCK
The alarm clock feature is the reason many people can't get their phones out of their bedrooms. Buy a simple alarm clock (they're cheap) and start charging your phone in another room overnight. And always say good morning to your loved ones before checking your phone.
GET RID OF TECH CLUTTER
Does your home feel cluttered with phones, tablets and chargers? Corral it all into a master charging station in the office, utility room or guest room, and require all devices not in use to be kept there. Hopefully, your family will find they use their devices less when they're not carrying them around with them at all times.
RELAX AND RECONNECT WHEN YOU EAT
Many families already do this well: Make meal times about conversation and connection. And you don't get off the hook if you're dining alone – use meal times to bring some balance and quietness into your day. No phones at the dinner table, no hurried meals in front of your laptop, no pointless scrolling through social media at lunch.
MAKE THE FIRST AND LAST HOUR YOURS
Reclaim some serenity in your day by committing to being screen-free your first hour after waking up and your last hour before going to bed. This will help shift your focus off to-do lists, work pressures and worries about the outside world, and onto your personal goals for yourself or your family.
DON'T LET YOUR PHONE BE A THIRD WHEEL
What home couldn't use a little more heart? Take our disconnect to reconnect challenge and invite your partner to screen-free date nights. Whether you stay in or go out, it's a meaningful way to reconnect and rekindle.