Music and Happiness
It's no secret that music influences mood. Need to calm down? Try some classical opera. Feeling like a good cry? Adele. Want to feel powerful? '80s rock. But most of all, people listen to music because it makes them happy.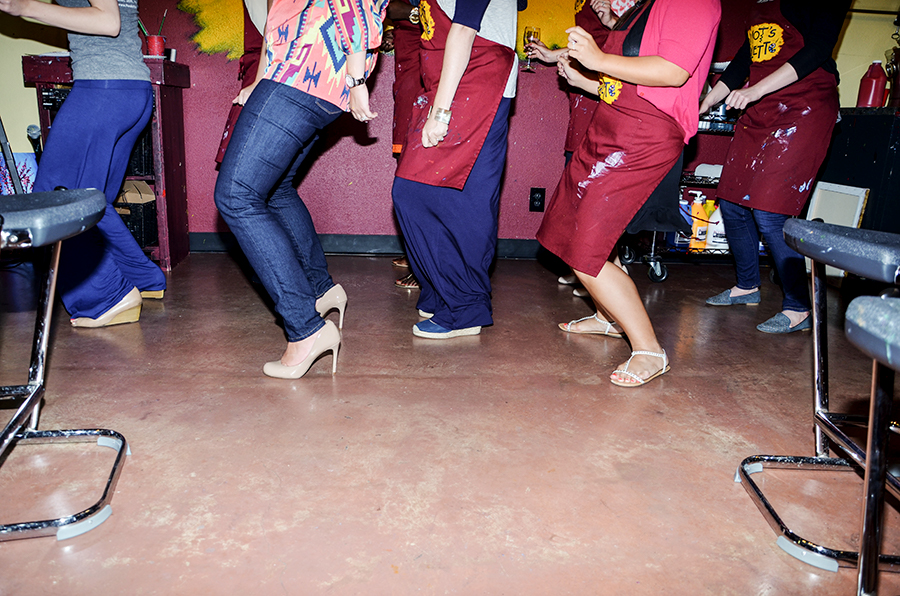 Why Music Matters to Our Happiness:
Psychologically, if we listen to upbeat music, our mood soars. But guess what? Research shows that when we listen to upbeat music with the intention of becoming happy, the mood boost outlasts the length of the song – for a period of up to two whole weeks! (For more on this, see the study published by the University of Missouri:
http://www.t...0.2012.747000
)
Man, talk about the power of positive thought.
These truths are why we always play rockin' music that will make you want to dance, not sleep. So let your hair down, dance a little, get creative and enjoy life! The effects of your paint and sip night will last much longer than the length of your class.
Share Sign up for your next painting event! Some studios take musical requests.