Best Weekend Getaways in the U.S. Part 2
Labor Day is coming up and you deserve a mini-vacation; a quick, affordable weekend away. We recently posted this list of the top weekend getaway spots, but decided five options just wasn't enough. Whether you're a foodie, a sports fan or an outdoorsy type, most of these locations offer a little something for everyone. Happy travels!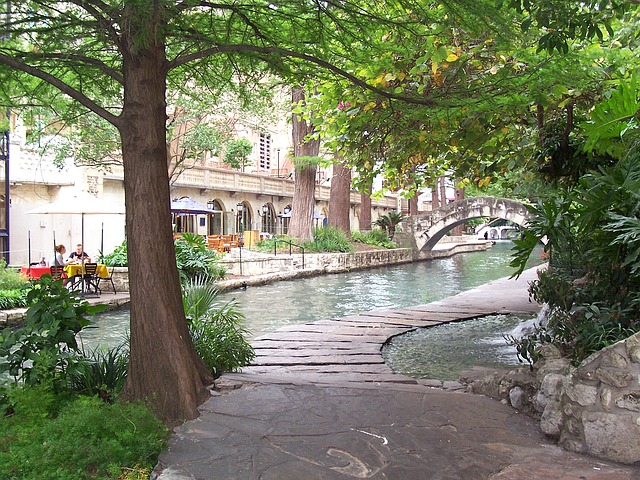 Charleston, SC
This historic city is brimming over with Southern hospitality and Southern cooking. By day, take a guided tour of a plantation and its accompanying mansion. By evening, take a guided tour in a horse-drawn carriage as the sun sets over cobblestone streets and hanging gas lamps. Foodies should check out the well-worth-the-money culinary tours. King Street is the ideal setting for shoppers, with every variety of goods available and a complete lack of chain stores.
Don't miss: Get the full experience by staying in a locally-owned bed & breakfast.
Providence, RI
Compared to most New England cities, Providence is just as exciting but more budget-friendly. The Rhode Island School of Design's Museum of Art is a massive collection of ancient, midcentury and contemporary design. A more bizarre attraction is Big Nazo, a group of oversized, alien-like performance artists. Their performances are highly-rated, but if you can't make one, their storefront is worth a visit too. And the Blackstone Boulevard Walking Path provides a memorable stroll through the city's most historic neighborhoods.
Don't miss: Art bus tours. They're free, guided and available every third Thursday.
Nashville, TN
Outdoorsy types will appreciate kayaking on the Cumberland River, as well as the trails and waterfalls on the outskirts of the city (Burgess Falls State Park, Greeter and Boardtree Falls, Cummins Falls State Park). Music fans will obviously get their fill with the Grand Ole Opry and Country Music Hall of Fame. All your other desires can be satisfied downtown, where you'll find a weekend's worth of shopping, ice cream, drinks, dinner and music.
Don't miss: The Karaoke bars. A city full of talent makes for some over-the-top performances.
San Antonio, TX
Where do we start? How about Market Square – an indoor/outdoor market for Mexican foods (tamales are a must), homemade and homegrown goods, and crafts that are uniquely San Antonian. Art enthusiasts have eight museums and countless galleries to choose from, while sports fans will enjoy five professional teams plus the San Antonio Raceway. There's also a Six Flags theme park, and four historic missions (all free!) besides the Alamo.
Don't miss: The Riverwalk! You can walk, bike or boat 15 miles of scenery, shopping and dining.
Omaha, NE
Nebraska doesn't get the credit it deserves, but the state's largest city will snag a piece of your heart even if you're just here for the weekend. Wander the brick walkaways of the historic Old Market district, where yesteryear's warehouses are today's hot spots. A network of museums could keep you occupied for days, but we also recommend getting some sun while watching desert animals scamper across the Desert Dome.
Don't miss: Joslyn Castle, a baronial castle built in 1903 that is immaculately maintained to this day.