Lehengas Are Here to Spice Up Your Summer
Lehengas can take your summer wardrobe from basic to inspired.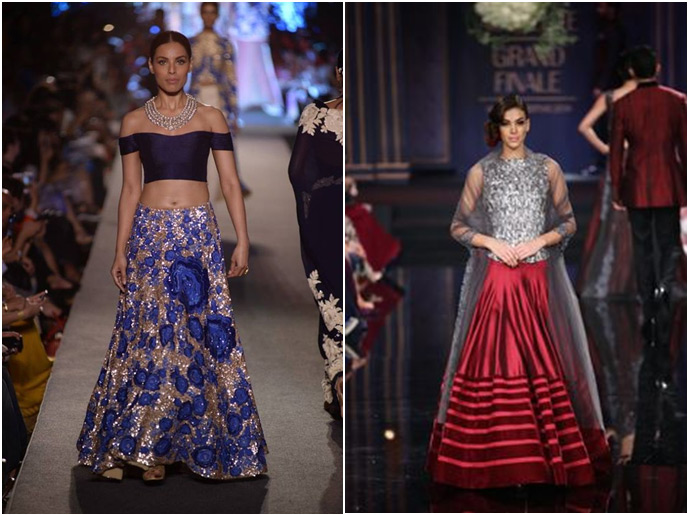 Summer fashion is the perfect time to add creativity to your wardrobe. The colors are bolder and more vibrant and the cuts are more dramatic and free flowing. There are so many options that you would be remiss to wear anything twice. One cool runway trend that is inspired by traditional Indian and Pakistani attire and is tearing up the streets is the crop top-lehenga combo. Women are bearing their midriffs and making a statement with this Indo-Western Style.
Worried you don't have the swag to pull it off? Well, dont! From color blocking to patterns, there is literally no wrong way to rock this must-do trend. Bring creativity and fun to your wardrobe. Your body is your canvas, your style is your art, so bring the heat this summer, you won't be sorry!