Meet Our Studio
10 Facts about our Bay Shore Studio You May Not Know...
If you haven't popped into our studio in Bay Shore then you might not know what the studio even looks like... It's hard to plan a party when you haven't been somewhere. You're invited to come tour the studio anytime we have class or call 631.446.4777 to set up a tour. In the meanwhile here's are some fun facts and photos...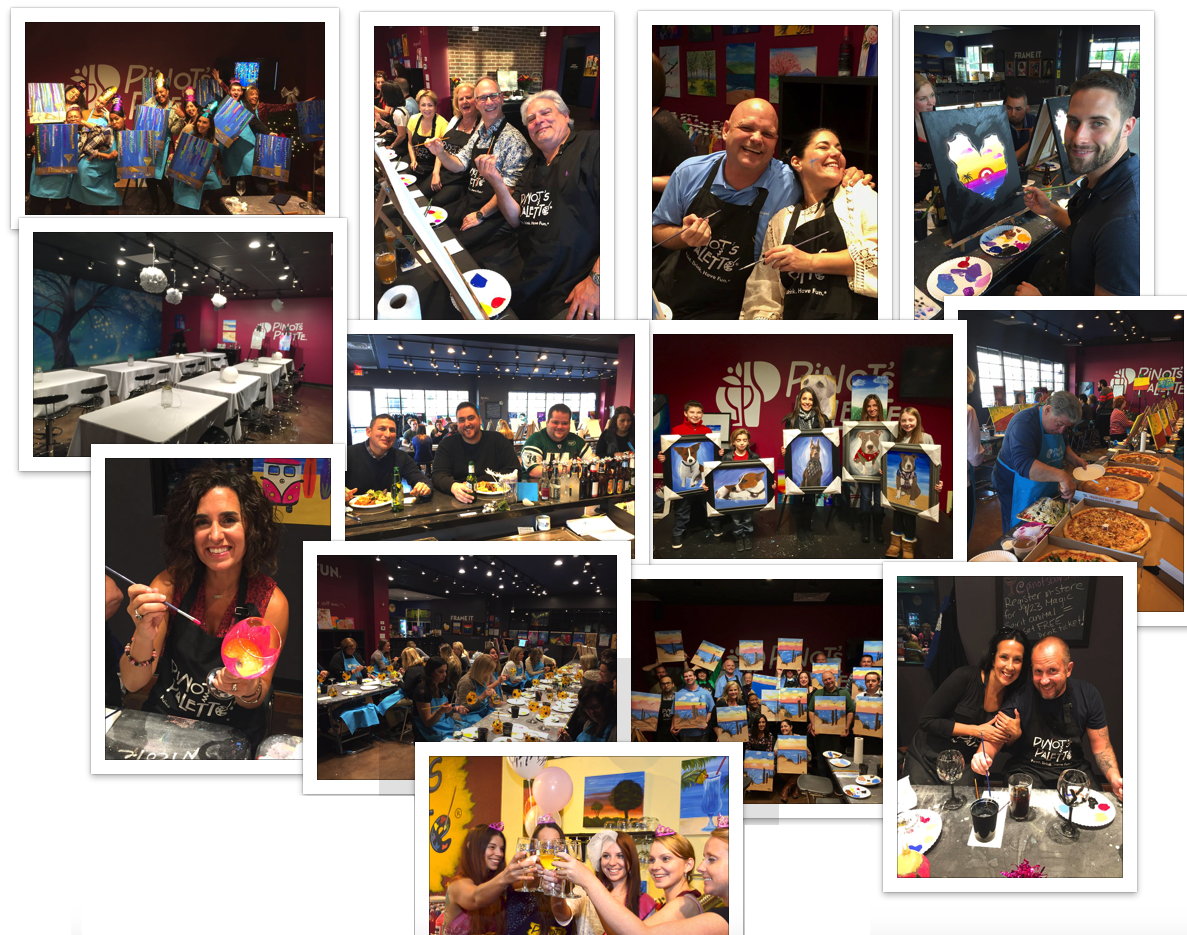 10 Facts about our Bay Shore Studio You May Not Know...
1. We have a beautiful bar right inside the Venue with a ton of wine varietals and beer selections; including red, whites, sparkling wines, wine-coolers, beers, pumpkin brews, seasonal brews, spiked seltzers and more... of course coffee, soft-drinks, ice-teas and juice as well...
2. We are ADA accessible with two large ADA accessible restrooms and plenty of space to move around
3. We have high-ceiling and tons of windows that line the room; a gorgeous venue to paint with lots of natural light. Not to mention 1000's of dollars of professional studio lighting for evening events.
4. We have 2 Art Studios. A main room and Firefly Private Party Room.
5. We can host 100 guests.
6. We have an AV system and chromecast for strategic team-building meetings or mix and mingle events
7. We have a hug municipal parking lot right next door to our studio. Super easy to enter and exit our venue.
8. Have have counter space for catering and sinks in every room for customers and staff to utilize.
9. We have artwork all around the venue....our studio shows like a gallery with artwork on every wall to browse and uplift your spirits.
10. And finally did we mention we have a beautiful bar? Hope to see you soon. Paint. Drink. Have Fun. in Bay Shore