greaterbayshore
Pinot's Palette Bay Shore opening as reported in Greater Bay Shore as reported by Greater Bay Shore.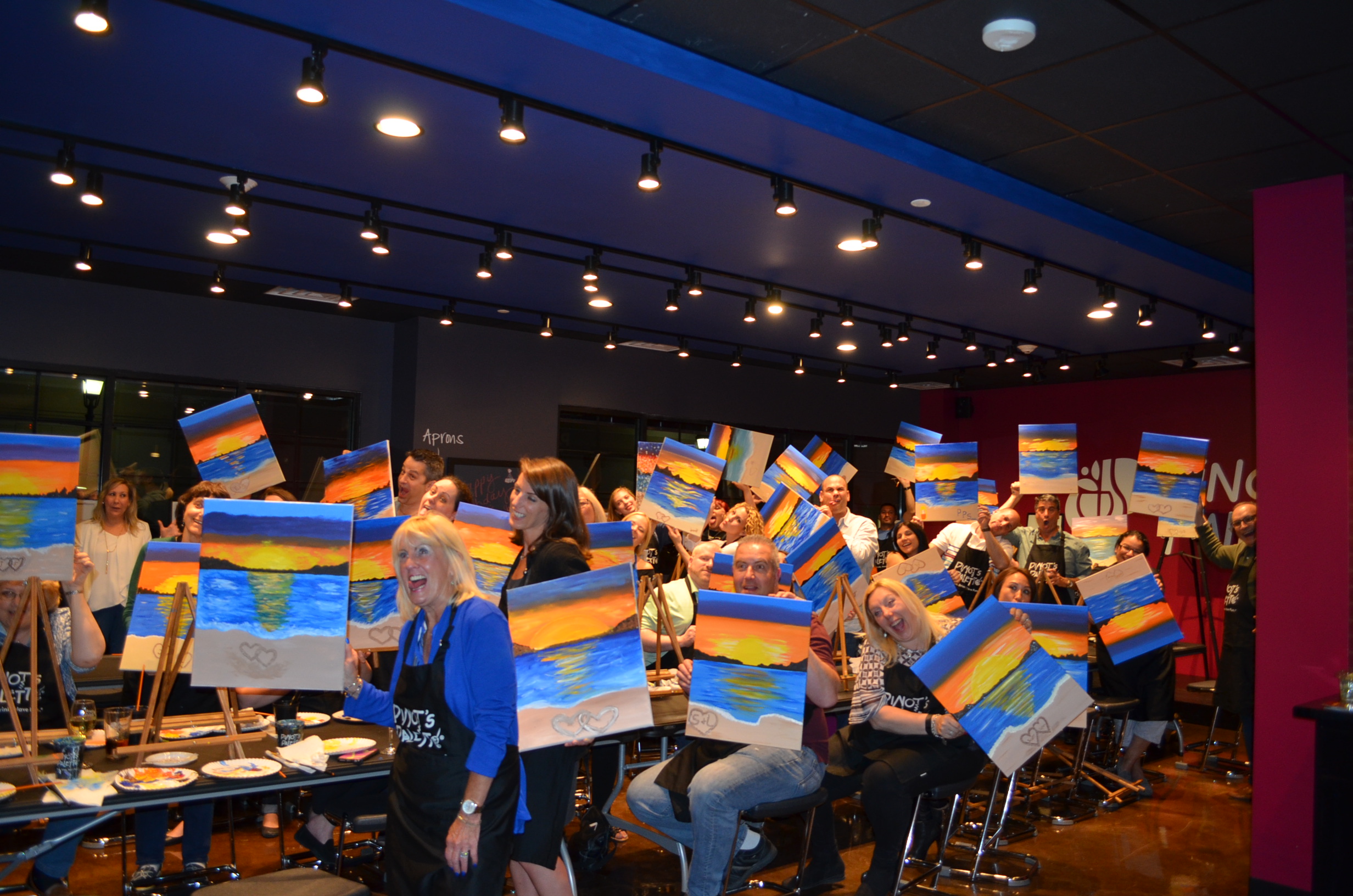 He's been in sales for years. She's a corporate marketing expert.
Brian and Karen Norris knew they had a solid background to run their own business.
They just never quite knew what that business would be.
But Karen Norris knew what interested her; the same thing that had always interested her.
"When I was a girl in middle school and high school, I loved doing the murals, or making the traffic safety posters," she said. "I was the girl who wanted to do art for a living."
Of course, some well-intentioned adults eventually told her there's no money in art.
That was before the explosion of paint-and-sip.
Read the full story at:
http://www.g...-in-bay-shore