Things are Hopping
Things are Hopping!
If you've ever read a beer label or listened to descriptions of local craft beers, then you know that one of the ingredients in all beers is hops. But what are hops and why are they so important in beer?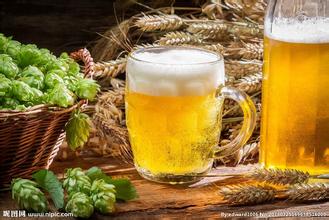 Beer dates back to somewhere between 10,000 and 8000 B.C.E. in the Fertile Crescent where Egyptians and Sumerians were avid brewers, and beer was part of everyday life. In Europe, the Scots, Celts and Germans were all brewing beer before the Christian Era, as were the Chinese, the Mayans and others, each using local grains, but no one was using hops. These ancient beers were strictly for local consumption with brewing generally being a domestic chore, sometimes adding spice or herbs for flavor and fruit or honey for more alcohol, but producing mostly weak, inconsistent brew.
Sometime in the Twelfth Century of the Christian Era, hops were first documented as an ingredient in beer in Europe. Hops not only provided a variety of flavors and bitterness to offset the sweetness of the malted grain, but it proved to have antimicrobial properties that worked as a preservative allowing beer to be shipped and commercialized. By 1200 C.E., beer was becoming big business, first in Germany and then elsewhere.
Hops are the small cones that grow on the end of the female hop vines. While the hop vines are energetic growers where they grow, these perennials require special conditions and so thrive only in limited areas. In the U.S., the Pacific Northwest grows almost all of the country's commercial hops because of its long days and dry climate. And just as the grapes used in wine derive special qualities from the place they are grown, so too with hops. An American pale ale is very different from its namesake in Great Britain largely because the American variety relies on American hops like the cascade hops prominent in the widely popular Sierra Nevada Pale Ale (now also brewed in North Carolina).
While the antimicrobial properties of hops enabled the commercialization of beer, it is their subtle flavors that make hops a special part of each brewmaster's recipe. From the so-called "Noble Hops" of Germany to the hops of the Northwest U.S. known for producing crisper beers, hops are definitely not just a preservative. Even the India Pale Ales that were first hopped up so they could survive the long trip from England to India and beyond for the far-flung members of the British Empire, today these hoppiest of beers are widely enjoyed for their flavor and the intensity of the hops is no longer needed for the short trip from the local craft brewery.
For more about beer, see The Beer Bible by Jeff Alworth.