The History of Valentine's Day
Valentine's Day is just about my favorite holiday – at least it has been since I met my wife, Claire. It's a day to look forward to and plan for so that it can be truly a celebration of us! So, while some people haven't even thought about that big day in February, I've been working on plans since Christmas.
But have you ever stopped to think about where Valentine's Day comes from?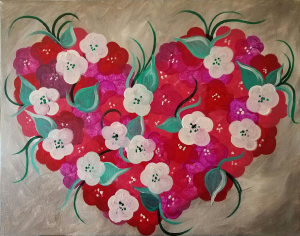 As is the case with many of our holidays, Valentine's Day has its roots in a pagan festival. For centuries before Christianity, the festival of Lupercalia was celebrated on February 15th and dedicated to Faunus, the Roman god of agriculture, and to Romulus and Remus, the founders of Rome. Lupercalia was a fertility festival, and as part of the ceremony, a goat was sacrificed and its bloody skin was used to slap women and crops to make them more fertile in the coming year. Later in the day, some say, the names of the single women were put into an urn, and each bachelor in the community would draw a maiden's name to be paired with for the year.
In the 5th Century, Pope Galesius outlawed Lupercalia and established February 14th as St. Valentine's Day, probably in part as an appeasement to converting pagans who were reluctant to give up the festival. While goat's blood has long fallen out of favor in most circles, the connections between Lupercalia and today's Valentine's Day are pretty clear, but I think I'll focus my date night on February 14th to a more modern celebration involving a nice pairing of painting and wine with my favorite person.
For more on the history of Valentine's Day, see
http://www.h...lentines-day.
The stories about St. Valentine himself are worth reading.