The Secret to Stress-Free Office Holiday Party Planning
Fall is in the air and soon it will be holiday season, so it's time for Christmas party planning to go into full swing. Families and friends plan all types of festive holiday parties from cookie exchanges and gift swaps to tree decorating parties and traditional Christmas dinners. Employers, large and small, also organize their annual office Christmas parties. These annual events celebrate the achievements of the past year and should serve as morale boosters that translate into improved employee satisfaction and retention levels. Office holiday parties also help set the tone for the coming year and, if done correctly, create a sense of community among team members and reinforce the company culture.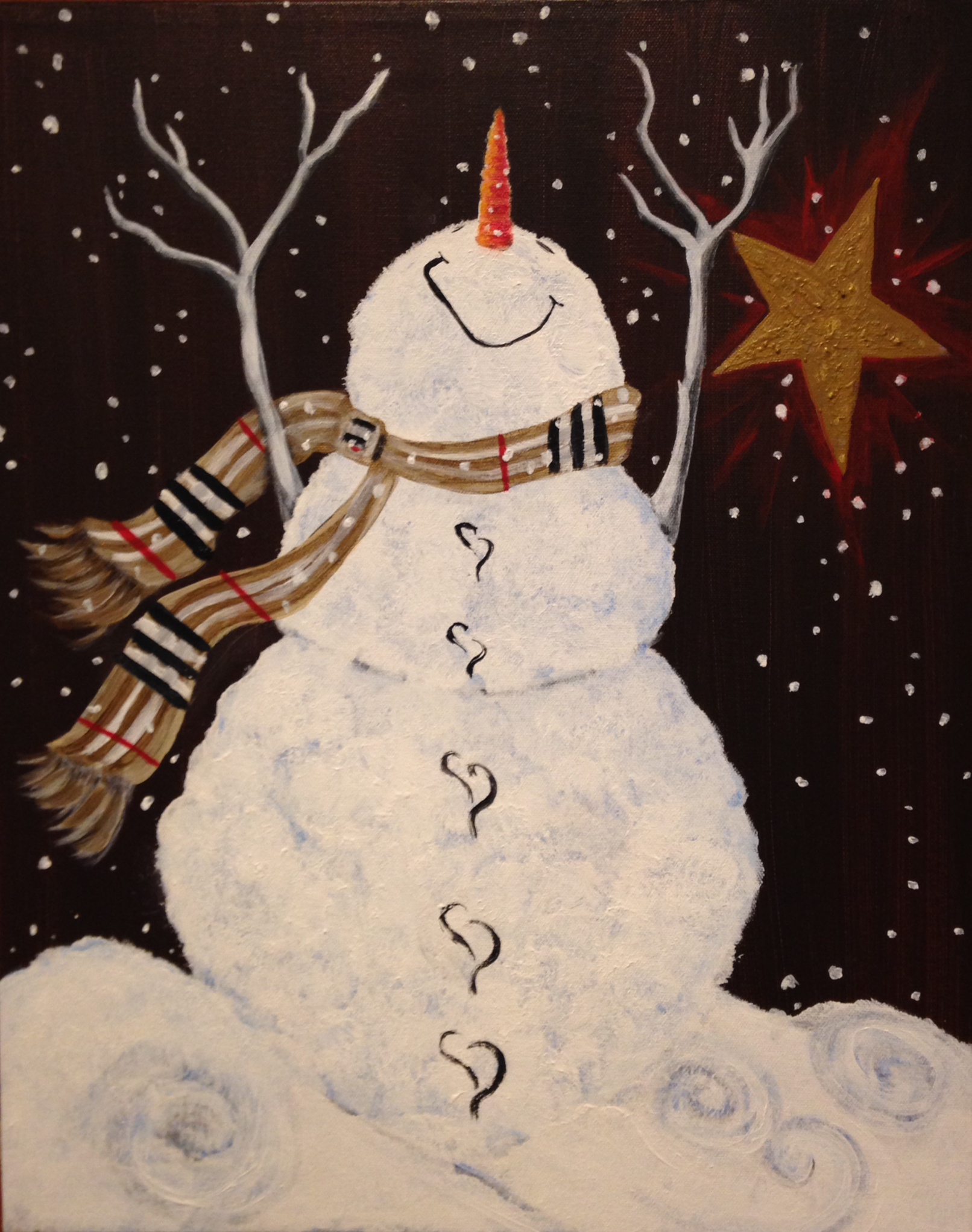 It goes without saying that any holiday party planning requires a tremendous amount of forethought and planning. What is the secret to stress-free holiday party planning?
Pick a venue.
A smart place to start is deciding on the right venue. Picking a venue that is experienced in team building activities and corporate events will take a lot of burden off your plate. It ensures that you will have time to concentrate on other details that will make the event fun, safe, and something your colleagues will long remember. At Pinot's Palette Apex, we work closely with you to accommodate your specific needs. Each and every holiday celebration should be unique, and we create a tailored, seamless experience for your team -- sometimes with a few surprises to knock their socks off.
Decide what you want to achieve.
Think about what you need to get from the holiday party. If you're trying to establish your company culture (or if you already have and want to reinforce it), the office holiday party is a great opportunity to demonstrate what you're all about. If creativity is a big part of your culture, do something creative like an open studio party. If valuing employees ranks highly in your culture, invite spouses and significant others to the holiday party and paint a date night painting. You can also include individual and team recognition by having an awards ceremony during the party. If establishing strong customer relations is your thing this year, consider inviting clients to the celebration. If you want this is to be an opportunity for team building, a jigsaw painting is a great way. By listening to your employees interact with one another, with their guests, and with you, you can gain insight to inform how to work best with them in a professional setting. Having an inclusive company holiday party affords people the opportunity to meet and mingle with people they might not otherwise get to talk to on a regular basis.
Set a date.
The holiday season is a very busy time of year. To help narrow down the ideal holiday party date, you'll want to get the party date on the calendar early! Depending on your goals for the event, there are a couple ways to find the best date: 1) choose a date that works for key guests, or 2) send a survey with date options, choose the date with the majority vote. Either way make sure you book with the venue and send guests a "save the date". We offer discounts if you book your holiday party with us by October 15th.
Budget it.
Determine the maximum budget and allocate it based on priority. For example, 70% for painting, 30% for food and drinks, in our studio has worked well. Set aside some extra—just in case!
Other details to consider.
A feed-for-all. Always work with the venue to design a tailored menu that all guests can enjoy. Food is the lifeblood of any gathering. We offer meat and cheese plates and a number of other appetizers and snacks. We also have catering partners that can meet practically any taste preferences. You can also bring home-made food for a potluck party, or have pizza delivered to our studio; so many ways to have yummy food. We have a bar with beer, wine, non-alcoholic drinks, and holiday-themed wine cocktails. We are happy to work with you on anything from an open bar to drink tickets to a cash bar – whatever fits your budget and your culture.
Music. The right tunes are always a great element of any gathering. Whether you're considering a band or a DJ, you ultimately want to find a vendor that can play a variety of genres from several decades -- you will be the hero when your guests realize they can make song requests or recommendations all night long. At our studio, we have a variety of genres and all our guests at some point will hear their favorite song and many of them start to sing along or even dance to it.
Transportation. Is everyone driving separately, are you hiring a bus, or setting a sign-up sheet for a carpooling. We've seen all three ways and depending on the size of your party and how far everyone is driving any of these could work out very well for you.
Finally, consider extras. While you don't need to hire photographers because we take pictures for all parties in our studio, upon request we can set up photo booth for you. Are you giving each employee a gift this year? A raffle for door prizes could be fun, holiday goody bags will make everyone happy as they walk out of the door, and make sure you make time for 'thank you' speeches.