Introducing our Artists - Stephen Fischer
Stephen Fischer is a native Floridian who is passionate about teaching visual arts.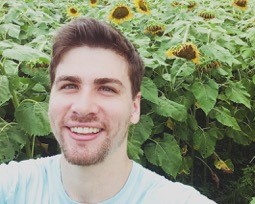 Recently, Stephen relocated from Ocala, FL (horse country) to Durham, NC where he resides today. He is loving every bit of the unique culture and scenery that only North Carolina can offer.
In the summer of 2016, Stephen recieved his BFA in Studio Art from the University of Central Florida. While pursuing his degree Stephen held three jobs, one of which was painting Caricatures for Walt Disney World Resorts.
In the daytime, Stephen teaches visual arts at the Carrboro Art Center and at night he teaches painting with us. He spends his free time pursuing his passion for arts by drawing, sketching, writing, and of course painting. It is his mission to instill some of this passion into each person he meets in order to remind them that life is a wonderful thing.