The Color of 2018
Every year, the color experts at the Pantone Color Institute pore over research and analyses of design, film, food, fashion, art and entertainment, as well as materials, travel, sports and technology, to arrive at a color of the year. This year it's Pantone 18-3838, also known as ultra violet. Yes, the color of this year is purple.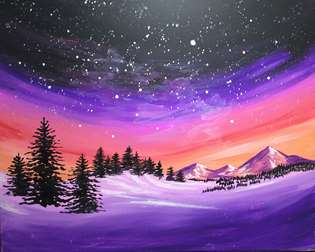 Pantone describes ultra violet as a "provocative and thoughtful purple shade" that embodies individuality and spirituality. According to the company, it alludes to the mysteries of the cosmos and the unknown.
Laurie Pressman, vice-president of the Pantone Colour Institute, said: "The Pantone colour of the year has come to mean so much more than 'what's trending' in the world of design; it's truly a reflection of what's needed in our world today."
Inventive and imaginative, Ultra Violet lights the way to what is yet to come. How do we embrace the color of 2018?
We can wear it. Here is how to. For beginners, try adding an ultra-violet accessory to your look such as a pair of shoes, a purse, or a scarf. For those who are more advanced in playing with colors, try out an ultra-violet separate – such as a sweater or a pair of gorgeous velvet pants. Keep the rest of your look neutral by pairing them with black or navy. If you love to experiment with color, try a bold statement coat, dress or jumpsuit. Red, pink and green are all fun colors to pair with this purple hue with and will certainly make a fun fashion statement.
Or we can add purple to our home decor. Add a beautiful painting like this 'Winter's Dream' to your wall. We have many beautiful paintings that use various shades of purple. Check out our paintings library and see if you find a purple painting that you like. We are more than happy to paint it with you!