Have a Safe and Fun St. Patrick's Day
St. Patrick's Day is fast approaching and soon, everyone will be getting in touch with their inner leprechaun. Of all the saints, St. Patrick probably has the biggest celebration. His day is the 17th of March, and Irish people all over the world mark the day with parades and parties. He is most famous for banishing the snakes from Ireland and for using the shamrock to explain three-part nature of God.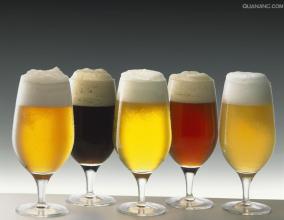 There are loads of other colourful legends about Ireland's favorite saint. Here is my favorite: there is a story that St. Patrick started the tradition that a woman can ask a man to marry her on the 29th of February. You may know that usually there are only 28 days in the month of February, but once every four years, there's an extra day. Those special years, which are longer than all the rest, are known as leap years. St. Bridget – who is Ireland's other favorite saint – complained to St. Patrick that young men were taking far too long to propose marriage to girls. St. Patrick thought about this problem and came up with the solution that once every four years women should be able to propose to men. He said that if a man then refuses, he should pay a fine. He could choose between giving the girl he refused a silk dress or 100 pounds. That tradition still holds to this day.
How do you plan to celebrate St. Paddy's Day? Before you consume green beer, corned beef and cabbage, search for the ever-evasive pot of gold or don all shades of green, keep these three safety tips in mind: make sure you hydrate and eat – Nothing dampens a day of celebration like dehydration. Eat a full meal and drink plenty of water before hitting that beer or hot toddy.
It's very important that you plan ahead and bring friends with you. Checking out local events and drink specials? There's safety in numbers, so take your friends, look out for each other and you, too, can have the luck of the Irish.
Pinot's Palette Apex will celebrate St. Paddy's Day with many events three days in a row.
- On March 16th we are painting a fun fantasy 'Drip Drop Dreams". Brueprint, a local craft beer brewery, will bring a variety of their beers for you to sample. Sign up for this great event online at
https://www....event/222393.
- On March 17th in the afternoon, we are painting 'Tree of Dreams' a beautiful painting based on a beautiful story, and it is green! Sign up for this Saturday family painting special $30 class online at
https://www....event/223659.
- The mystic theme continues on Saturday evening when we paint 'Plume and Moon' where moonlight shimmers on the jeweled colors of the peacock's iridescent feathers. Sign up for this event at
https://www....event/222404.