Special Paint and Shop events in June
June is here and for many of us it is a hectic time of the year. We have kids home and summer vacations to plan, some of us just finished spring cleaning, and a million of other things are going on. But no matter what, don't forget to get yourself some 'me time.' We have two very special events planned for you - Paint and Shop with Norwex and Luloroe.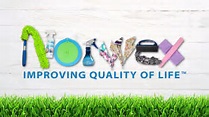 On June 15th, Norwex Independent Consultant Deanna will join us to show us Norwex spa products from 6:30-7:00pm, 30 minutes before we start painting. If you are interested to check out their free-of-harmful-chemical home cleaning and spa products, please arrive by 6:30pm. Painting will start on time at 7pm. Deanna will also be available to answer your questions after you finish your painting (9-9:30pm). There will be raffles for prizes.
On June 24th, we have our special Lularoe "Paint and Shop" Night. Come to shop LuLaRoe skirts, shirts, dresses and their buttery soft leggings before, during and after your painting party. Again shopping starts at 6:30pm and painting starts at 7pm. We'll have a raffle for prizes from Luloroe and our studio too.
So, find a baby sitter, invite grandma over for a night, or send kids to a sleepover, and give yourself a night out - painting and shopping!