The Joy of Painting
Some of my favorite quotes about painting: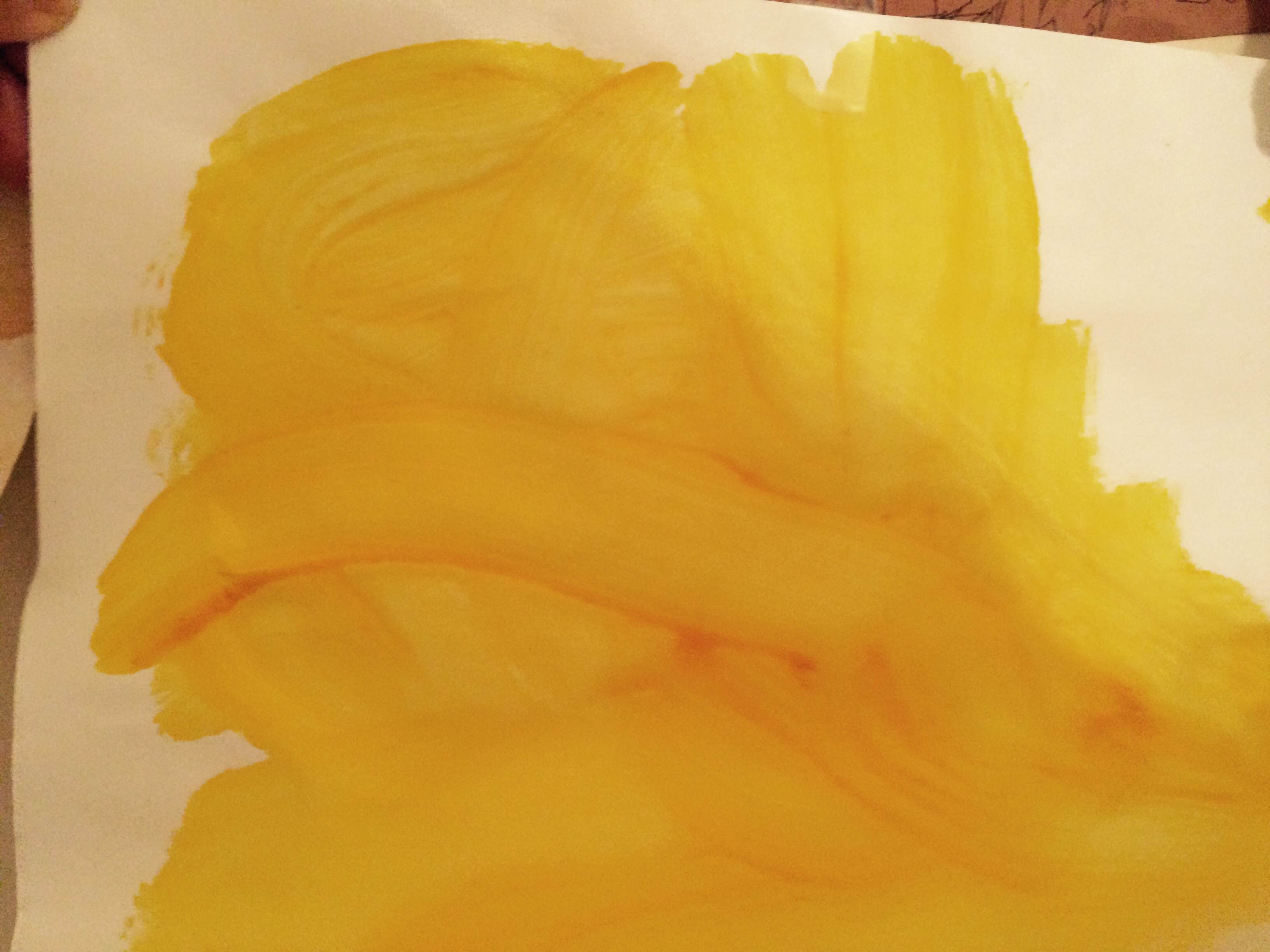 "I paint in order not to cry." Paul Klee
"The only time I feel alive is when I'm painting." Vincent Van Gogh
"A painting to me is primarily a verb, not a noun, an event first and only secondarily an image." Elaine de Kooning, wife of Willem de Kooning and an important painter in her own right.
I remember when I was three or four years old, I really enjoyed finger painting. I always worked in my favorite color blue. I didn't really care about the final image, but just enjoyed the process of swirling my fingers through the paint and watching the changing form on the paper in front of me. Later, in middle school, art was one of my favorite classes because we could usually talk and joke as we worked. My grades in art weren't outstanding and no one ever said I had great talent, but I made some good friends.
I was reminded of this the other day when I watched my daughter painting with a brush at the easel. She is three. Within a few minutes, everything on the page was yellow, her favorite color. But she wasn't done just because the paper was filled. She continued to paint the page over and over again, all with yellow. I think it is common when children paint, especially young children, that they are not focused on the image that they want to create. Instead, they simply enjoy the process.
As we become older and more self-conscious, the final image becomes more important. We want it to look like something. We want it to be appreciated by others. We want it to show that we are talented. In the process, since most of us are not Rembrandts, we become intimidated about painting. We stop painting or are embarrassed to show others what we paint because "we aren't very good at it."
As with so much, the fear that we won't be good enough keeps us from trying. The truth is, though, that the process of painting is still fun and often therapeutic. I will never turn heads in the art world with my works, but I still enjoy taking a brush in hand and creating. The events at Pinot's Palette help us to recapture the joy painting gave us as children and the pleasure of chatting and laughing with friends while working, and you may be surprised how well the final painting looks!