January 2017 Calendar Release
We are adding something new January 2017. After all, it's a brand new year. We start by celebrating New Year's Day with a fun painting of a snowman 'catching snowflakes'. The 2nd day of 2017 we will have our first Open Studio, which means you can walk in and paint anything you like on a canvas with paint and brushes that we supply.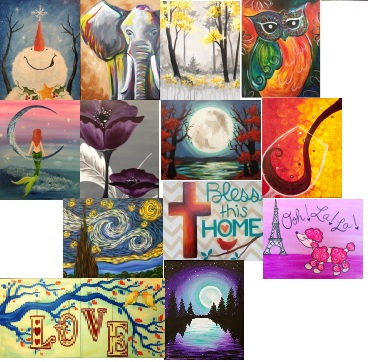 Throughout the month, we have classes where you can paint everything from a starry night to a pink poodle. Don't miss our date nights.
*Open Studio: self-guided painting with or without step-by-stey instructions, starting at $15
*Date Night: one painting created on 2 canvases, fun and collaborative