Inspired by Van Gogh
One of the best-known master artists is Vincent Van Gogh, and in celebration of his birthday on March 30th, we will be painting three works inspired by his masterpieces over the next month.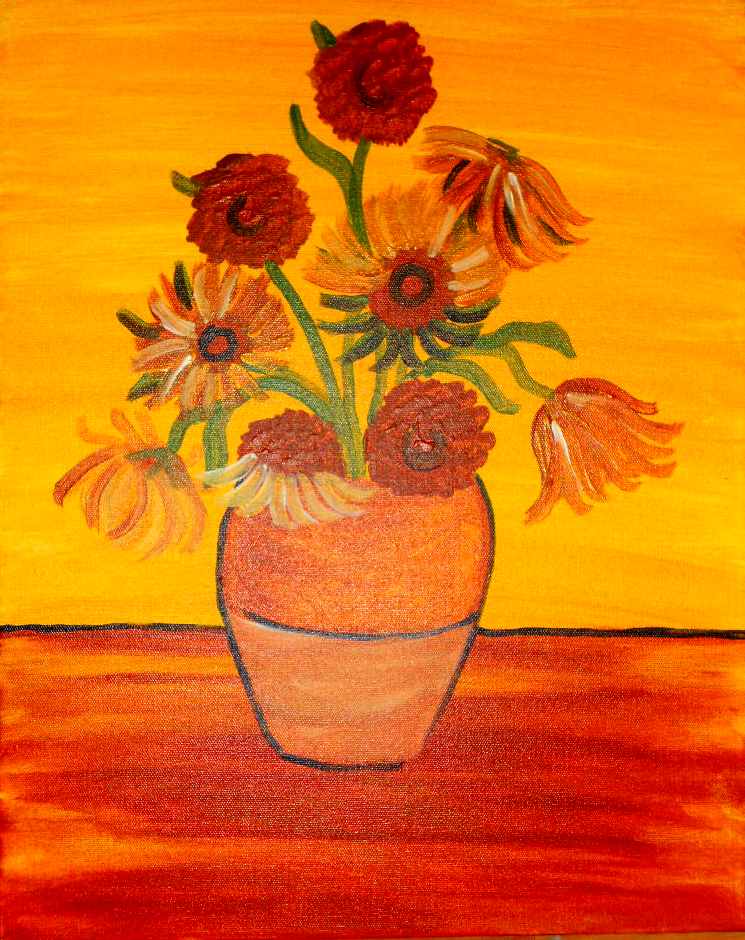 First, on March 31st, we will paint Poppies a la Van Gogh, which combines elements of Van Gogh's Field of Poppies painted in 1890 and his Wheat Field with Cypresses painted a year earlier. Then, on April 12th, we will paint Psychedelic Starry Night, bringing some new, brighter colors to Van Gogh's iconic painting. Finally, on April 19th, we wrap up our Van Gogh theme by painting with a version of Sunflowers, one of his favorite subjects.
Each of these paintings shows the bold, thick brush strokes typical of Van Gogh, with warm reds or yellows, so they fit easily into most decors. Come join us recreating these masterpieces, and feel free to add a few creative touches to make them your own. From the first sip of wine, with a bit of inspiration from Van Gogh, these promise to make a great night out with friends or that someone special in your life.