Project Pet Is Back!
Do you have a special pet lover in your life? Someone who's hard to shop for because they don't need a thing? Maybe they'd love a portrait of a beloved pet, painted by you!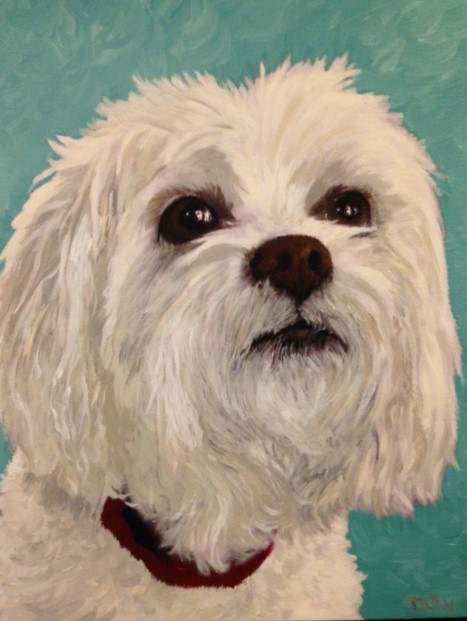 Join us for Project Pet on December 3rd and paint your pet, or create a special gift for your favorite pet lover. After you sign up, email us a high-quality photo of your pet and we will transfer the image to your canvas to use as a guide for your portrait. No prior painting experience is required. Our artists will help you choose your colors and provide guidance as you paint. When you register, remember to pre-order one of our beautiful wooden frames at a special online discount. You can choose the perfect frame for your portrait at the end of the painting session, and you'll walk out of the studio with a memorable gift, all ready to hang!
The results of our Project Pet classes are truly amazing! Hurry, we'll need your photo no later than Sunday, November 12th.