10 Gifts for the Wino in Your Life
As a mostly non-drinker (and I know I'm not alone), I struggle tremendously when it comes to picking out the perfect bottle of grapes for my favorite winos. Rather than play the guessing game when it comes to selecting brands, I've turned to wine accoutrements. What girl doesn't love accessories?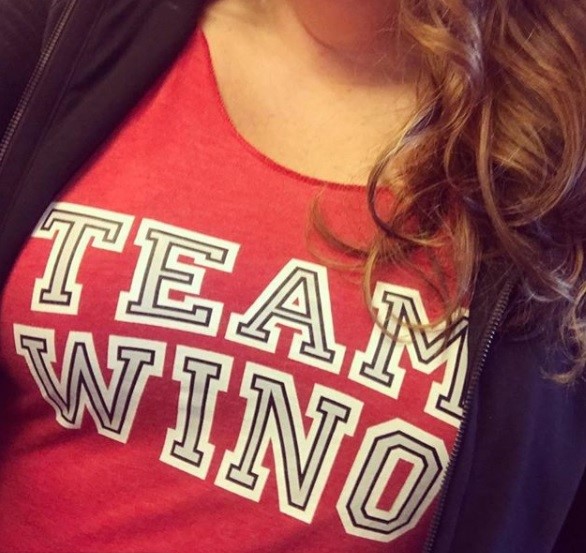 There is a vast selection of wine accessories out there, perfect for any connoisseur, and thanks to sites like Etsy and Pinterest, all of them are just a click away (or a trip to your local craft store). So, here are a few ideas for your next hostess gift, all for the low price of $30 or less:
1. The Wine Tasting Flight Sampler Set – Comes with a set of four 6oz decanter glasses, paddle, chalkboard, and chalk. Wine not included. Get it on Amazon:
http://a.co/eRWgeOV
2. Merlot-infused Coffee – Who says you can't drink wine in the morning? Get it at uncommongoods:
https://www....nfused-coffee
3. Personalized Floating Wine Glass – That's right, a wine glass you can bring to the pool…or beach. We're not judging. Get it on Etsy:
https://etsy.me/2GHaTE8
4. Think-n-Drink Wooden Wine Puzzle – Because, they should have to work to open the bottle right? Get it at Walmart:
https://www....spartner=wlpa
5. Big Mouth Toys Wine Bottle Glass – "Finally! A wine glass that fits my needs!" At least that's what it says on the bottle. Get it at Bed, Bath, & Beyond:
http://bit.ly/2yaNFy7
6. Wine Soaps – For everyone who's ever thought, "Gee, I wish I could take a bath in this bottle of wine." Now you can, sort of. Get it at uncommongoods:
https://www....oaps-set-of-4
7. Wine Condoms – It's protection for wine lovers. Get it on the company's site:
https://wine...-wine-condoms
8. Tipsy Tube Flasks – Okay, so maybe this one's for the beer, cider, mimosa, etc. drinkers, too. Get it on Amazon:
http://a.co/4fDyI9W
9. SipCaddy Bath & Shower Cupholder – Just in case you've been thinking that something's been missing from the shower… Get it on Amazon:
http://a.co/6N09ce6
10. Upcycled Wine Bottle Planter – For holding plants, chips, keys, or what have you. Get it on Etsy:
https://etsy.me/2GL9dKd
Remember to follow us on
https://www....alettealameda
for the most recent photos and specials.