If Men were Wine
Hey girls, feel like having a little fun today? So grab a glass of wine and let's play, which #wine would describe your bae best?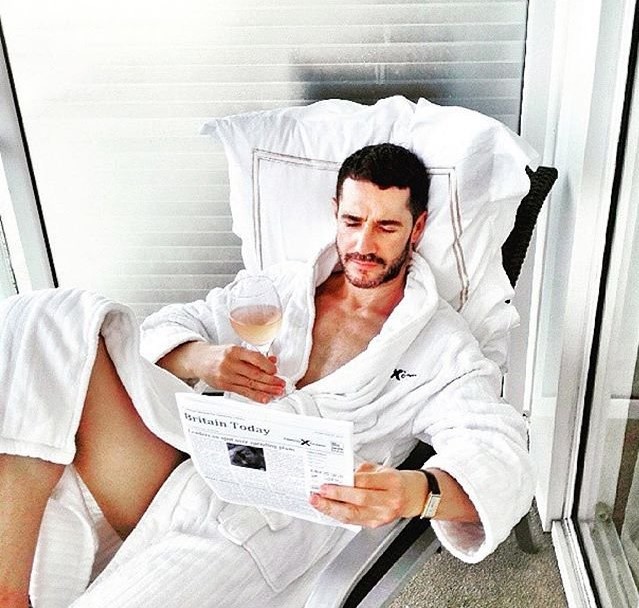 Cabernet Sauvignon
Well, hello, Mr. Cab. If you're looking for someone well versed in the art of wining and dining, he's your guy! He's full-bodied, deeper than surface level, and knows exactly what he wants in life. He's also probably no stranger to the power suit. Find him in his natural habitat during Happy Hour in the Financial District – someplace where you can sit down, because he's beyond standing up at bars.
Viognier
Beware of the Viognier. Unlike Mr. Cab, Viognier doesn't have a clue what he wants. He makes for one of the most seductive of all white wines with his scents and flavors of apricots, peaches, and honey. But, there's that lingering spice that can't help but keep you wondering, "Maybe there's more to him." And there is…too much. He's sweet, but dry, floral, but spicy. He's both confused and confusing. So, why not save yourself the hangover beforehand?
Chardonnay
Chardonnay is the most popular white wine on earth and rightfully so. Straightforward and down-to-earth, a Chardonnay is the type of wine you want to bring back home to mom. He's the perfect blend of sweet and buttery that everyone can't help but love! Many of us spend our lives searching for a Chardonnay to call our own, only to find him right next door when we least expect it. Price and labels don't matter – he's there for you no matter what. You can always count on him!
Boxed Wine
Flavorless, uninspired, and mass-produced, the Boxed Wine is a part-time grown-ass-man, full-time frat boy. Say what you want about his cheap antics, but when it comes to the Boxed Wine, what you see is what you get…in most cases, disappointment. Don't get your expectations up with this one, but if you're just looking for a mediocre time on a Tuesday night in Berkeley, he'll do.
Gruner Veltliner
Yeah, I'll admit that I hadn't heard of this one until a co-worker brought a bottle to my last Bachelorette viewing party. Gruner Veltliner, or G.V. to his friends, puts function above all else – and when I say function, I mean social functions. He's trendy, outgoing to the point of obnoxious, and loves to talk. As the life of the party, he'll talk to anyone and everyone. He relishes in being the center of attention, so if there's a club opening or glitzy record release, he'll be there for sure.
Gewürztraminer
Moscato is to high school boyfriend as Gewurztraminer is to post-grad love. If you're looking to step it up from Moscato, consider the more grown-up version, a Gewürztraminer. Oakland, you know him well. He tries to be unique and different, but it's not difficult to point him out. However, because of the higher alcohol content, he's definitely got a distinctive blend that makes him stand out from the rest – a more refined hipster, if you will. When it comes to Gewu, be sure to sip and enjoy. Do not slurp.
Well that was fun, hope you still have more wine left...Cheers!
Remember to follow us on Facebook and Instagram for more photo's and specials:
https://www....alettealameda
https://www..../pinotalameda
For more detailed information on California wines see here:
https://www....spectator.com