Love Me Do, Hear, & See July 2nd-8th, 2018
This week is all about three of my favorite things: musical theatre, film, and food. You're welcome. July is often the hottest month in most locations, and the Bay Area is no exception.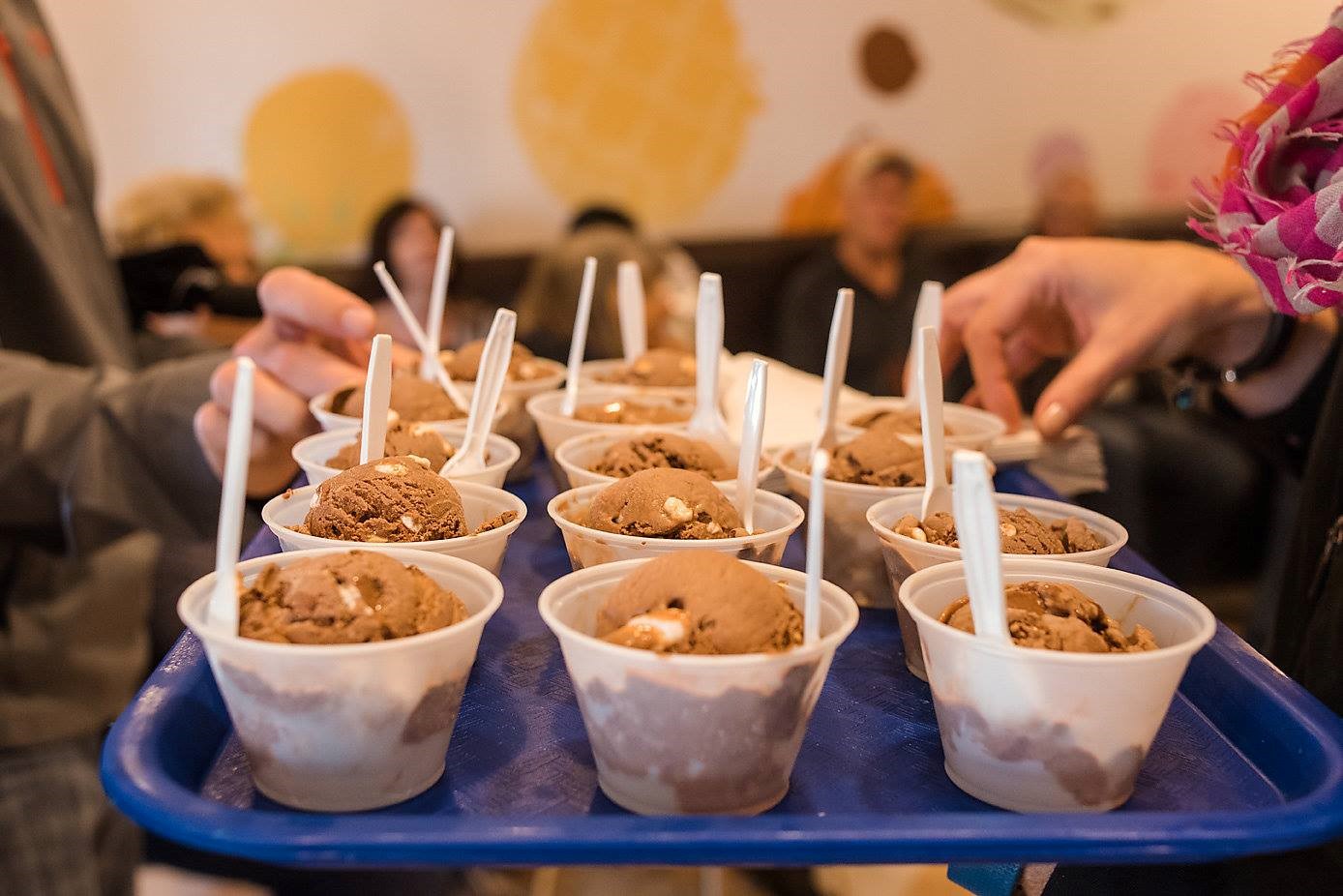 I'm already eyeing those eighty-something degree days in the near future and planning on how to best avoid the sun. Say it with me: air conditioning. If you aren't blessed with the gift of air conditioning in your home, never fear. There are plenty of fabulous events near you, many of which take place indoors where it's nice and cool. Or, if you'd prefer to venture outdoors once it's cooled down, that's an option, too…
Monday July 2nd
The hills are alive with the sound of the Castro! Spend your Monday night singing the night away with the classic Rodgers and Hammerstein musical in glorious widescreen, complete with subtitles. In addition to belting out the tunes, goody bags will be handed out to everyone and audience members can add to the fun by dressing up as a favorite character for the costume contest! Catch the show nightly July 2nd, 5th, or 6th, all at 7 pm.
Tickets will be available day of show or can be purchased in advance here:
https://www....astro+Theatre
Tuesday July 3rd
The World Cup is still a go! We've got no idea who is advancing, but what we do know is that SoMa StrEat Food Park is the best place to cheer on your team! OLÉ, OLÉ, OLÉ! Watch the 2018 World Cup action unfold with everything that a fútbol fan could ask for: 9 big screen TVs, mouth-watering game-day eats, thirst-quenching drink specials (Mimosas and Sangria!), and lots of fútbol fans cheering their favorite teams at the best watch parties in San Francisco! This Tuesday, watch Colombia take on England starting at 11 am.
The event is free but bring cash for drink specials! Find more info here:
https://www....s-47099247116
Wednesday July 4th
Happy Hot Dog… I mean, Independence Day! After watching the parade with your friends and family, take a trip over to the USS Hornet. We will be painting the "Land of the Free". LIVE MUSIC & ENTERTAINMENT! Multiple bands in multiple locations throughout the day! FOOD & BEVERAGES! Several options available both on our Hangar and Flight Decks!
VIEW of BAY AREA FIREWORKS! (Weather permitting) Begin around 9:15 PM. Bring a warm jacket! Tickets:
https://www....9260969665373
Thursday July 5th
Come on out to the Oakland waterfront this summer to enjoy free outdoor screenings of Hollywood blockbuster favorites, every other Thursday evening at sundown on the Jack London Square Ferry Lawn. Arrive early for pre-film festivities including trivia and prize giveaways, good eats, and to set up those lawn chairs and blankets! What's on the marquee this evening? 2017's showstopping hit, "The Greatest Showman." Nothing like a Thursday night picnic under the stars with Hugh Jackman, am I right?
Tickets are free but find the full schedule here:
https://www....267607126402/
Friday July 6th
Bay Area icon Off the Grid: Fort Mason Center runs every Friday night through October 26 from 5pm – 10pm. Sample diverse street food from a rotating lineup of 30+ of the Bay Area's best mobile food creators, inventive menu items from Off the Grid's culinary development program, Instrucktional, as well as craft cocktails, beer and wine while enjoying guest DJ sets, weekly themed programming and a lively, communal atmosphere — all set against the backdrop of San Francisco's historic Fort Mason Center. Can you say gorgeous?
Check out Off the Grid's other upcoming events here:
https://www....OffTheGridSF/
Saturday July 7th
If you've gone your entire life without seeing a Woodminster show…wait, how is that possible? The park's spectacular views and serene woodsy environment made it the perfect setting for the amphitheater, cascades, reflecting pool, and paths that were originally built as a WPA project in 1939-40. For many East Bay families (mine included), it is a long-standing summer tradition to enjoy a picnic in the park and then see a musical at Woodminster. And as they say in "Fiddler on the Roof," "Tradition, tradition!" Though don't let that quote mislead you, because this summer season kicks off with the timeless classic, "Oklahoma!"
Reserve your tickets for "Oklahoma" and the rest of the season here:
http://www.w...dminster.com/
Sunday July 8th
Nothing says a Sunday afternoon in July like a nice, cool ice cream cone…or three. Satisfy your sweet tooth this Sunday with the Rockridge Ice Cream Tour, brought to you by Local Food Adventures! This one-hour guided walking tour takes ice cream lovers of all ages through Oakland's Rockridge area to explore a variety of ice cream desserts—along with a little history as to how we came to enjoy them. Three stops in just one hour equals the perfect break for a warm summer afternoon. Great for kids, families, food tour-newbies, or anyone looking to explore the Rockridge area one spoonful at a time.
Purchase your tickets here:
http://www.l...ventures.com/
Follow Us on Facebook for the most recent photo's, contests, specials and events:
https://www....alettealameda