Valentine's Day vs. Galentine's Day
Move over New Year's, it's almost Valentine's Day… or should I say, Galentine's Day? By this point, every Netflix-watching, chocolate-eating, wine-drinking single woman in America should know about Galentine's Day.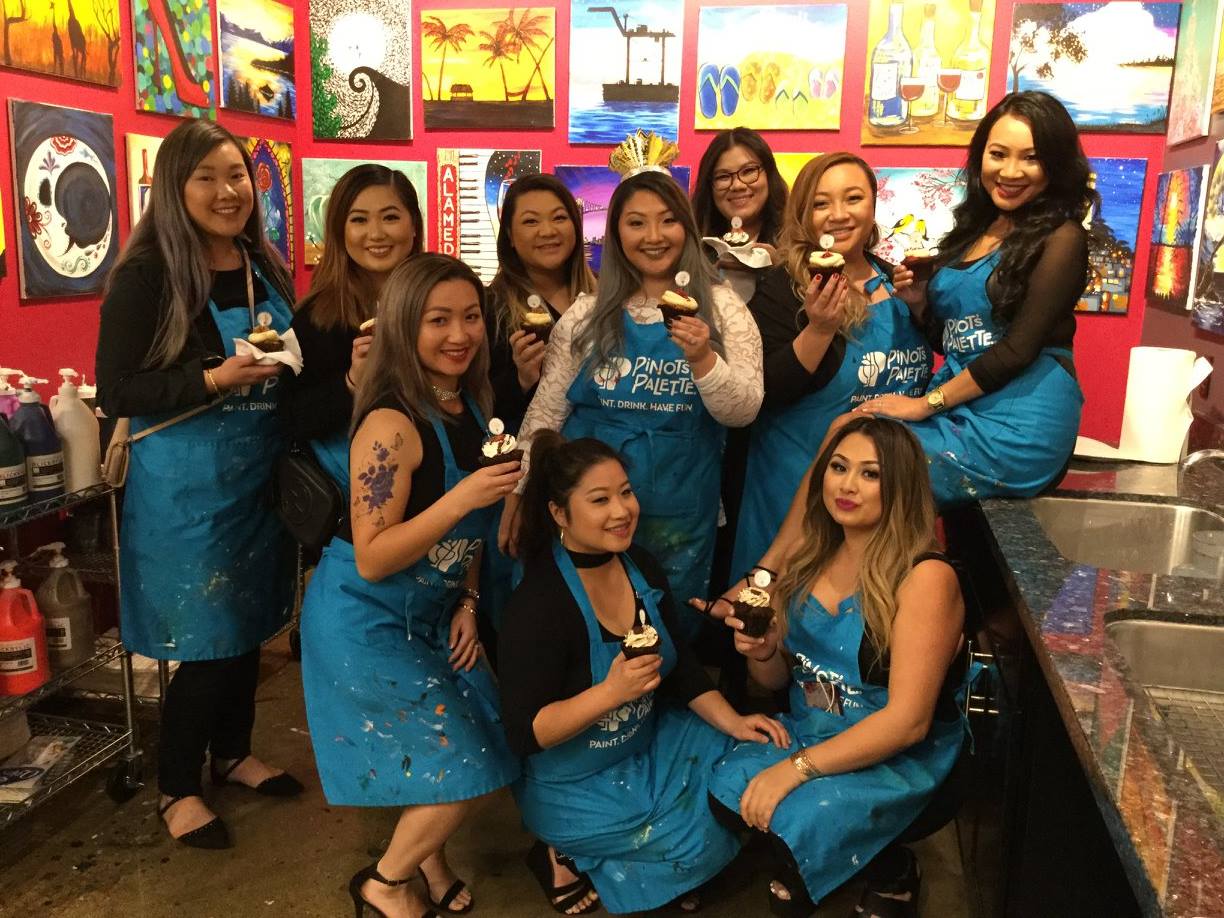 Brought to us, by Parks and Recreation's loveable heroine, Leslie Knope, Galentine's Day, often celebrated on February 13th, is the day that calls for women to leave their romantic partners at home and come together for laughs, love, and a touch of chocolate. "Ladies celebrating ladies." And why not? Valentine's Day is meant as a day for love. I don't know about you, but I love my friends. I love my family. And by golly, I love chocolate!
Now, whether you're in a committed relationship or happily single like myself, there's no reason why you cannot celebrate both Valentine's Day and Galentine's Day. So, if you and your gals are looking for a few ways to share the love, here are some suggestions:
1. A Good Old-Fashioned Slumber Party
When did slumber parties go out of style? Grab some facemasks, throw on your pajamas, and invite your ladies over for a night of rom-coms, pedicures and margaritas. Even if you don't have the space for a full on sleepover (and let's face it, it is a "school night"), there's no reason why you can't enjoy a few hours of fun before sending everyone home to their own beds…with freshly pedicured feet.
2. The Ladies Who Brunch
Whether you decide to play hooky from work one morning or save it for the weekend, gather your gals for a special brunch. What makes a brunch special you ask? That's up to you! I recommend donning silly hats or color coordinating to all wear pink and red. Or if you want to keep things low key and save some bucks, host a potluck brunch.
3. Paint a Souvenir
Friends? Check. Alcohol? Check. Music? Check. A homemade forever keepsake? Check. Get gussied up or come in your pajamas, whatever you prefer. Pinot's Palette has paint and sip nights available before, after, and even ON Valentine's Day. Enjoy each other's company and take home a memory – like the new friendship bracelet. So fetch!
4. Treat Yourself to a Spa Day
Head to your local spa or nail salon and splurge for the works – nails, toes, and massages, oh my! You deserve to be pampered and who better to share it with than some of your favorite women. If you're worried about the cost, check out www.groupon.com for some amazing group spa packages.
Regardless of how, when, or where you decide to celebrate Galentine's Day, the important thing is that you do it! Too often we focus on what everyone else needs and wants, usually overexerting ourselves in the process. So this Galentine's Day, be selfish. That's right, I said it. Put your needs first. If you need chocolate, then you let yourself eat chocolate. If you need a girls' night, well, then you put yourself together a girls' night. But remember this above all else…
Celebrate friendship. Celebrate love. Celebrate you.
Remember to follow us on Facebook and Instagram for the most recent pictures and discount codes:
https://www....alettealameda
https://www..../pinotalameda
https://www.netflix.com