Mom, What's for Dinner?
Let's face it, sometimes we all roll our eyes to that daily inevitable question...what's for dinner? Here is my take off from one of my favorite go to recipe books America's Test Kitchen Quick Family Book.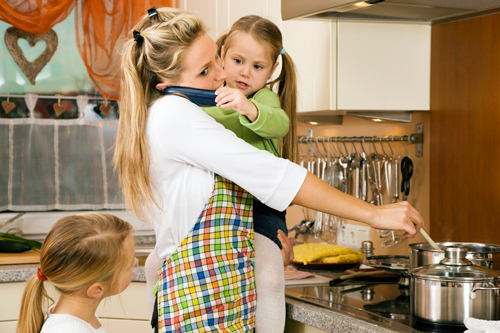 This is a quick and easy recipe weeknight dinner that doesn't require much preparation and your family will love it!
Peri's Greek Chicken
Quick and easy weeknight dinner.
Serves 4
½-3/4 cup flour
Salt and pepper
4 6-8 oz boneless chicken breasts (sliced into thin ½" filets so they will cook fast and evenly)
¼ cup olive oil
2 garlic cloves minced
12 oz cherry or grape tomatoes cut in half lengthwise
½ cut Kalamata olives pitted and cut in half lengthwise
1 tsp greek seasoning blend.
½ cup dry white wine
1-2 tablespoons finely shredded basil
½ cup crumbled feta cheese.
Spread flour on a plate and pat dry chicken. Season chicken with salt and pepper then lightly dredge in flour. Heat 2 tbsp olive oil in a large skillet on medium-high heat. Lay chicken on hot skillet in a single layer. When the edges turn opaque, turn chicken and cook on other side until golden brown on both. Remove from pan to clean plate and cover to keep warm. Add remaining oil to skillet and cook garlic until fragrant about 30 seconds. Add tomatoes, olives and greek seasoning. Cook over medium heat 3-4 minutes for tomatoes to release juices and get a little soft. Add wine and chicken and cook another 3-4 minutes to reduce slightly. Salt and pepper to taste. Pour on to serving platter and sprinkle with feta and basil. Serve immediately with rice pilaf or pasta. Bon Appetit!
Wine? There are a great number of locally produced wines here in Alameda and Oakland. One of my own favorites with this dish is the Rock Wall Wine Company new release of 2016 Sauvignon Blanc, The Sauvignon Blanc (92%), Sauvignon Musque (6%) and Muscat Canelli (2%) in this wine are a finely tuned trio, each contributing important parts to the flavor profile. Peach, pear, guava and honeysuckle guide the aromatics followed by flavors of pineapple, boxwood, kiwi, passion fruit and a lengthy pink grapefruit finish. See more choices here:
http://www.r...wallwines.com
America's Test Kitchen:
https://www....stkitchen.com
Follow us on our Facbook page for new photos and offers:
https://www....alettealameda