How to have a DIY Spa Day
If someone were to ask you, "Do you take care of yourself?" more often than not, most of us would say, "yes, of course." However, consider this question: "In what ways do you take care of yourself?" That's where things get tricky…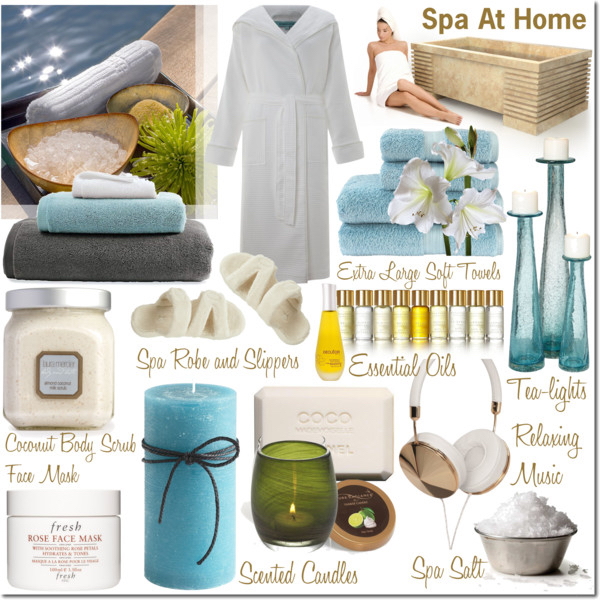 In a few words, self-care is the "activity we do deliberately in order to take care of our mental, emotional, and physical health". Establishing a good sleep pattern, eating a balanced diet, practicing meditation – these are all fine examples of self-care. Another favorite self-care practice for many men and women (myself included) is the exalted spa day. Manicures, massages, and facials, oh my! Unfortunately, while spa days tend to do wonders for tension, they can also stress out the credit card.
Here's the good news: there's no reason you cannot pamper yourself, regardless of your budget. Here are a few simple tips on how to have yourself the perfect DIY Spa Sunday (or whatever day you prefer):
The Atmosphere
Before diving into any products, set the scene and tone with some music and soothing scents. I recommend calming tones, free of lyrics, which you can find with an easy YouTube search. I also prefer candles and oil diffusers over incense, but either way, pick your favorite scent (you can never go wrong with lavender or tea tree oil) and take a deep whiff.
As far as location goes, comfortability is the most important factor to consider. You may want to start in the bathroom and then migrate to a comfy couch or bed. Kudos to those of you with the en suite bathroom!
Turn your phone off and Open up your schedule!
You heard me. Cut yourself off from the world…at least for a couple of hours. Self-care is all about you and that's okay; it's not selfish, it's necessary. Besides turning off your device, make sure you carve out enough time for yourself so as not to rush the experience. When I say spa day, I mean it.
A Deep Cleanse
Bathtubs: if you've got it, use it. Throw in your favorite bubble bath, bath salts, or that bath bomb you've been saving for the right occasion and take a good long soak. Feel free to grab a book to read, but here's a challenge for you – leave all the distractions behind and just focus on you.
Scrub-a-dub-dub
When you're finished soaking, it's time to scrub away. Lather up with a body scrub of your choice OR if scrubs are new to you, why not make your own? Sugar scrubs are a simple DIY product – most of them call for sugar, coconut oil, and a few essential oils. Here's a calming cucumber mint scrub to get you started:
https://www....scrub-recipe/
Mask on, Mask off
At-home facial masks are all the rage right now for a few simple reasons. One, they're easy to come by. Sure, specialty brands like Sephora and Beauty Counter offer several options, but there just as accessible at your local drugstore or Target. Even better, Pinterest is crawling with face mask recipes. Second, there's a face mask for anything and everything. Oily skin, dry skin, acne-prone, anti-aging, cleansing, rehydrating…trust me. If you've got it, there's a mask for it. Lastly, masks are user-friendly. Simply apply, wait, and rinse. Just be sure to read the directions – most masks shouldn't be left on for more than twenty minutes.
Stay Hydrated
Spa days are all about cleansing the body physically, emotionally, and mentally. Be sure to replenish your body with something clean. Fresh fruit and water or tea are the most refreshing, in my opinion.
Let there be (little to no) Light
Ask yourself this: "When was the last time I laid down, not to sleep, but just to relax?" After you've bathed, masked, and moisturized (because every mask should be followed with a moisturizer), lay back and dim the lights. Enjoy the solitude, peace, and (hopefully) quiet. And if you happen to take a little snooze, so be it.
Some Optional Add Ons
Manicures and/or Pedicures
Hair Masks (homemade recipes available on Pinterest)
Lip scrub – to peel away dry and dead skin
Hair removal via Tweezers, wax strips, or body wax – hello smooth skin!
More Pinterest Ideas:
https://www.pinterest.com
We wish you a very chill and relaxing DIY Spa Day!
Remember to follow us for recent photos and specials on:
https://www....alettealameda
https://www..../pinotalameda
https://www..../pinotalameda