8 Habits to Start the Morning off Right
Fighting fatigue first thing in the morning (say that quickly three times) can be a challenge, especially when the sun comes up so early nowadays. Whether you're on summer vacation or not, I've learned that it's important to develop a morning routine so as to start the day off on the right foot, as opposed to the left one. And before you balk, it's not a matter of getting up at the crack of dawn to workout and get all your chores done. On the contrary, it's just about using your time wisely.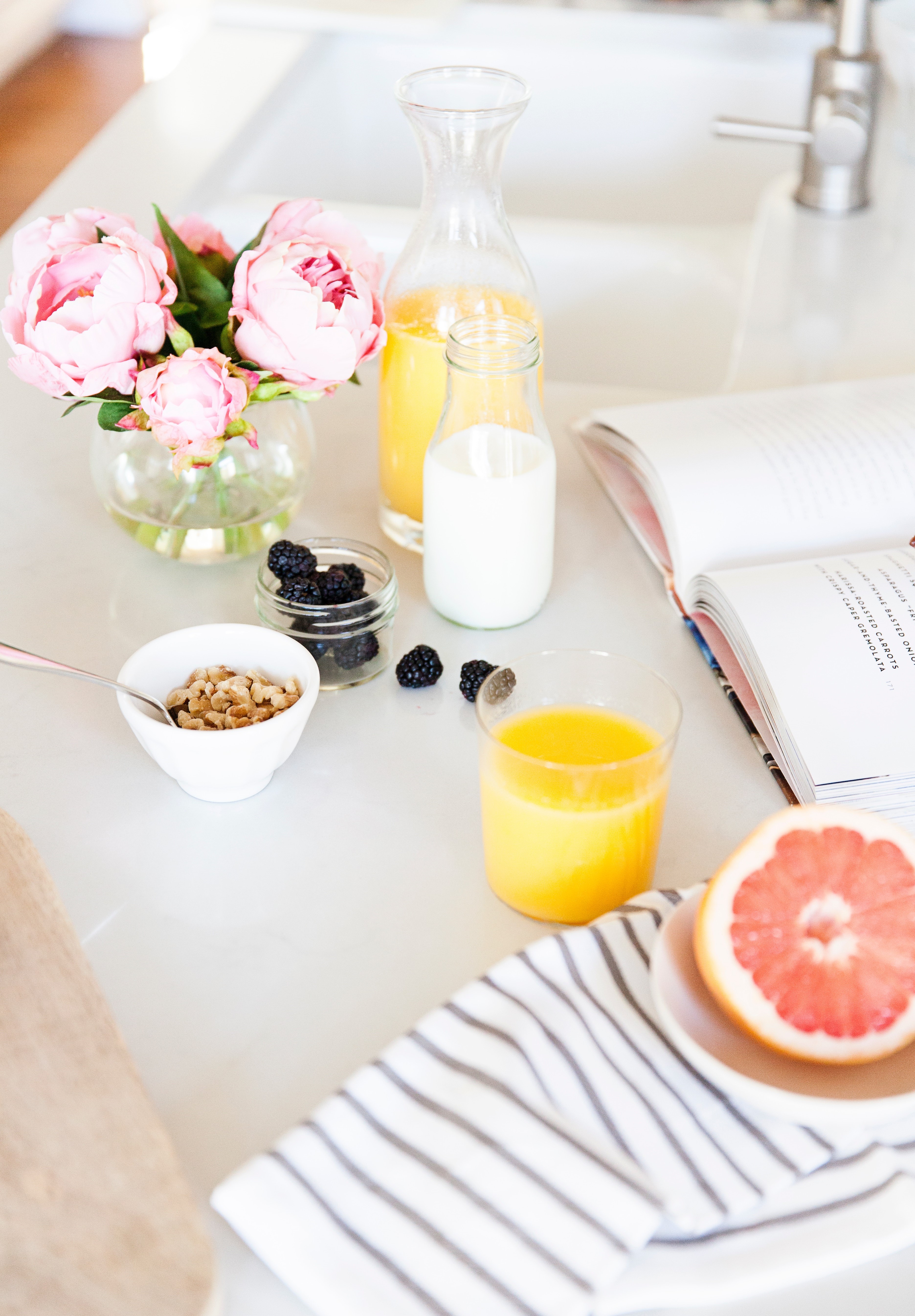 Assuming you give yourself an hour to get ready in the morning, try setting aside thirty minutes tomorrow morning for the following:
1. Try to get some sunshine first thing in the morning when you wake up, whether this means stepping outside to walk or the dog or simply opening your blinds. The bright light will increase both daytime alertness and improve night-time sleep by increasing your evening melatonin and shifting the melatonin onset earlier. I find that a little burst of sunshine can brighten your mood…quite literally.
2. Drink Water! Before your exercise (if you fancy the morning workout), shower, closet raid, and breakfast, drink a nice tall glass of water, with lemon if you've got it. If you have trouble remembering first thing, do what I do and fill your glass up the night. Keep it on your nightstand so it's ready for you when you wake up.
3. Get up off of that thing and start moving. Studies have shown that when you exercise, regardless of how long or strenuous the workout might be, within thirty minutes of waking, your metabolism picks up. Even if you're not a gym rat, start the day with some breathing exercises or simple stretch routines. Your body will thank you come 6 pm.
4. Wash your face…with cold water. Jumping in the shower can definitely shock your system and get your circulation going, but if you absolutely can't get yourself into the shower, then do a thorough scrubbing of your face in the sink, with a splash of cold water.
5. It doesn't have to take long, and it doesn't have to be big—or even good, for that matter—but start your day by creating something. Rather than start the morning by taking in information – reading emails, listening to the news, attending meetings, and so on – exercise your creativity instead. Write a blog post, draw something, make a list of goals, create an info-graphic, record a video, journal, etc. Whatever suits you best!
6. Blast some great tunes or a killer new podcast. Listening to upbeat music can improve your mood, fight fatigue, and potentially even increase your productivity, according to multiple studies. I'm a sucker for a good podcast, but I'd save that for….
7. BREAKFAST. A cup of coffee is neither a complete nor balanced breakfast. I'm sure this isn't anything that you don't already know, but I'm going to say it again: breakfast in the most important meal of the day. A healthy breakfast consists of lean protein, whole grains, and healthy fats. Have fun with it!
8. Last but not least, make your bed – this one's for you, Mom! It might sound cheesy, simple way to be happier is to make your bed every morning. Think of it this way: by taking this small step to create physical order, you create emotional and psychological peace.
So, what's a few earlier moments in the morning? And let's be honest, you can still sleep in on the weekends.
Remember to follow us on Facebook for the most recent photo's, contests, events and specials:
https://www....alettealameda