Mom's Night Out at Alameda South Shore Center
As Moms, we all need time away to decompress, de-stress, and just spend time with other Moms without the kids around. Grown-up time is essential when we pour all of our time and energy into our little (and big) kids.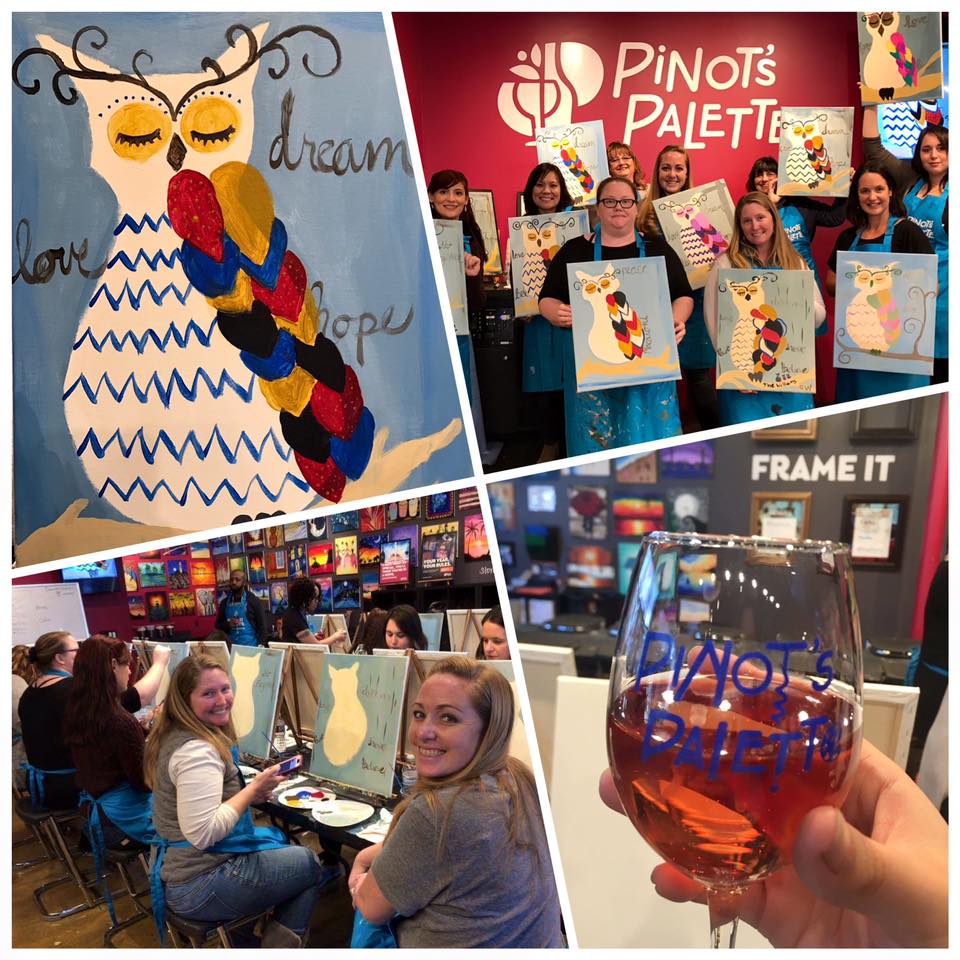 That's why I was more than thrilled to be invited to an evening out with a group of Macaroni Kid Publisher Moms from around the Bay Area and beyond! We had the opportunity to visit the beautiful Alameda South Shore Center with its wonderful outdoor layout and excellent selection of shops and eateries. Even though we were without the kids, the center just completed a new playground that's perfectly positioned so that the kids can play and stretch while the adults shop around. We all loved the colorful and creative look of the new playground.
We started out our evening painting and enjoying wine at Pinot's Palette. This is a perfect activity for a couple (date night!) or a group of friends to gather, relax, and let the creative juices flow. We had an awesome teacher who guided us every step of the way to create our Owl paintings. No prior experience is required! Believe me, I am not the artistic type and I managed to thoroughly enjoy painting, laughing, and just spending quality time with friends. This was my first time doing this and I look forward to going back very soon! You are welcome to bring your own snacks and Pinot's Palette has a wine bar for adults to enjoy.
After painting, we rounded out our evening with a delectable dinner at Trabocco. We enjoyed an array of Italian-inspired cuisine starting with appetizers made with fresh ingredients like artisan tomatoes, greens, and cheeses. For my main entree, I ordered the steak which was perfectly seasoned and prepared. We ended our night with an assortment of desserts including panne cotta with fruit, flourless chocolate cake, and tiramisu. The interior of Trabocco is warm and welcoming with an open kitchen. Guests can sit right at the counter or in the main dining room. We ALL loved our dining experience at Trabocco!
Written By: Cynthia W. Macaroni Kid San Francisco West
https://sfwe...caronikid.com
Trabocco Restaurant:
http://trabocco.com