Meet The Wine Maker
Shauna Rosenblum of Rock Wall Wine Company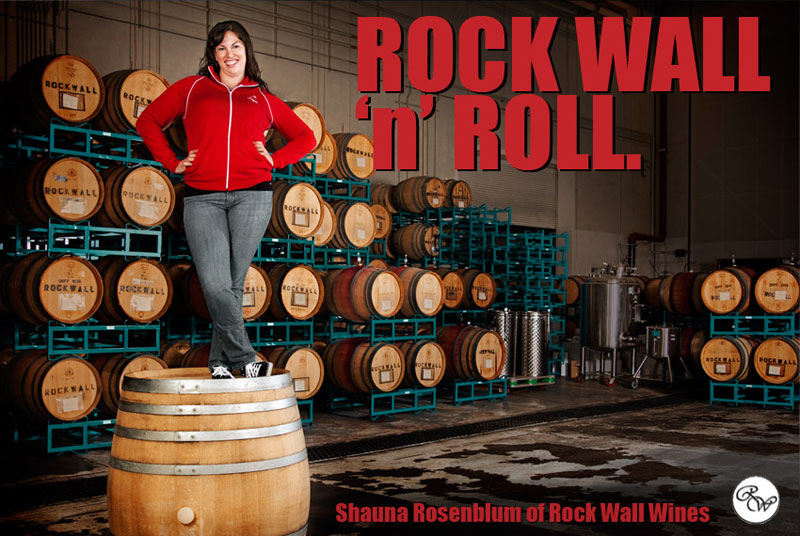 Saturday December 3rd 7-9:00 PM TONIGHT ONLY! Meet the Winemaker: Shauna Rosenblum of Rock Wall Wine Co. fame will be pouring complimentary wine tasting of their delicious wines for all guests. You don't want to miss this opportunity to sample some stunning Local East Bay wines.
We will be painting the pretty winery scene of "Winter Walk" which will bring back memories of past winters. With snowflakes soft and fluffy covering the landscape with their beauty, head outdoors for a stroll in the quiet mist. Anyone can paint this one. We will lead you step-by-step to completion, while you sip some of your favorite local wines and sample some of Shauna's recent releases.
Reserve your canvas and glass here:
https://www..../event/126534
About Shauna Rosenblum: Is the Winemaker for Rock Wall Wine Company. She learned to make wine from her epic father Kent Rosenblum, who is Rock Wall's CEO. Shauna literally grew up in the cellar and spent her childhood in wineries and vineyards where she worked and learned all the facets of the wine making business. Shauna has a Master's degree in Sculpture from the San Francisco Art Institute. As an undergraduate, at California College of Arts and Crafts she became very interested in chemistry through the ceramics glaze making process. She realized there were similarities in the ceramics and wine making processes as far as chemistry and blending. This realization lead to an epiphany that wine making was art!
Shauna became enamored with learning everything she didn't already know about wine making, and immersed herself in learning about wines from around the world. In this pursuit, Shauna also completed the Master's Executive Wine making Program at UC Davis. Her passion for wine-making started with big, juicy Zinfandel's and has spread far and wide. She loves making sparkling wine, old favorites like Chardonnay and Cab and more esoteric varieties like Fiano and Teroldego. She considers her wine to be her artistic medium, so to drink a glass of her wine is to taste her ephemeral art.
Visit Rock Wall Wine Company:
http://www.r...allwines.com/