Alameda Island Brewing Company
Pour Me Another! We are proud of keeping our tradition in offering the best of local wines and craft beers made right here in Alameda and Oakland. We have added our favorite local craft beer Alameda Island Brewing Company.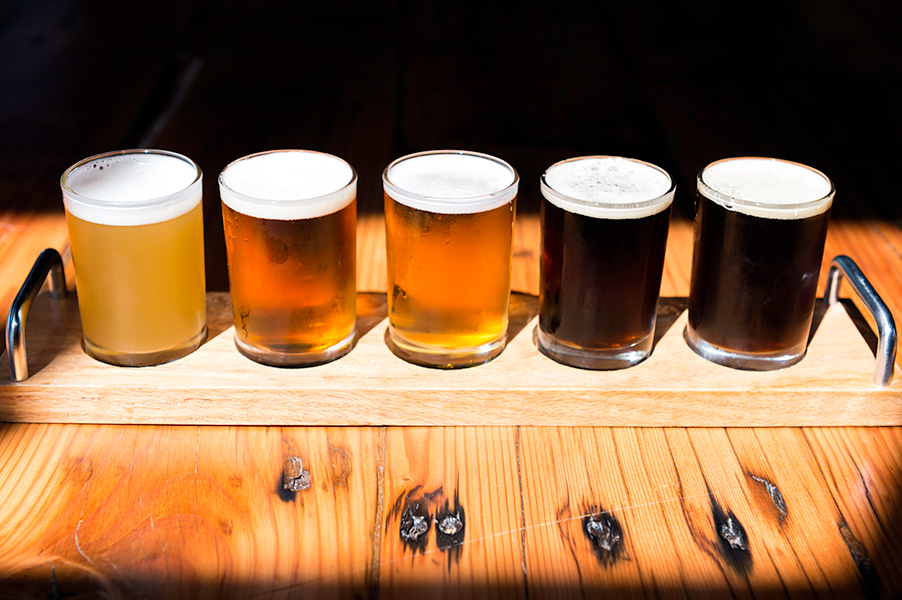 Alameda Island Brewing Company was founded by Matthew Fox and Bill Phua. Stationed here in the Coast Guard from 1998-2000, Matt immediately fell in love with the island. He met his wife (a fourth generation Alamedan) here in 1999. After home brewing for eight years, Matt pursued turning his love of brewing into a career.
The beer loving Bill Phua, having the chance to fulfill a lifelong dream of brewing beer, stepped in as partner and investor. A two-year process followed working with the State, the City and the Federal Government to get the brewery up and running. During the building of the brewery, Matt interned at a brewery in Southern California, Inland Empire Brewing Company, where he learned about brewing on a larger scale, while Bill used his extensive engineering background to build the brewery from the ground up.
The name was decided on to show pride in the City they are a part of and love. Matt having been stationed here and spending a great deal of time here with his wife and family, wanted to become part of the community. What better way than to be Alameda Island Brewing Company?
Visit their website or better yet stop by 1716 Park Street, Alameda, CA 94501
http://alame...ngcompany.com
Phone: (510) 217-8885
We are offering 2 top selling delicious choices on tap:
Cavanaugh Kolsch (Kolsch Style)
A beloved style of beer developed in the Cologne (Koln) region of Germany. This beer pays homage to its German heritage with its characteristic balance of soft malty sweetness, noble hops, bright gold color, and slight fruit notes. Named after Dave Cavanaugh's popular Cavanaugh motors, AIBC wanted to pay tribute to the reinvention of their space.
5.0% ABV 1.046 O.G.
Alameda's IPA
We won't bore you with the history of IPA. On the West Coast we all know what it is, and we know how we want it! That's why we packed ours with a wallop of Zythos hops throughout the boil with a massive charge at the end to accentuate the floral, piney, and citrus bouquet with just enough malty caramel sweetness to balance it out, while still stripping the enamel from your teeth.
7.5% ABV 1.074 O.G.
Whichever one you choose you will prefer the taste of a locally brewed craft beer and certainly find some liquid serenity and courage as you create your masterpiece in our paint and wine bar studio.
Cheers!