Office Party
Your office is looking to host a company holiday party, team building or maybe a customer appreciation day, what do you do?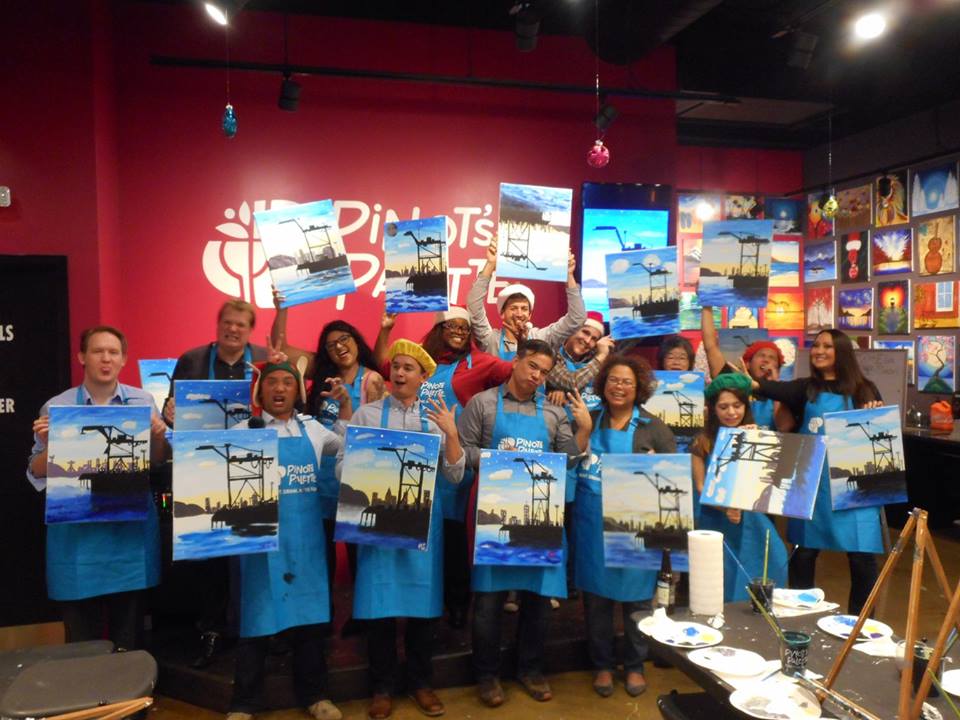 Do these sound familiar: We have already tried bowling, happy hour, adventure courses (complete with trust falls), softball games and a potluck lunch?
Why not a spacious, upscale paint studio with a beautiful wine bar, gorgeous gallery lighting, ample parking and conveniently located in Alameda South Shore Center.
Boost your team's creativity with a one-of-a-kind company event. Our paint parties spark collaboration and leave your team inspired and ready to create. Best of all, everyone can participate and you leave the details to us.
15 to 46 participants
Call us today: 510-263-8770 or email: alameda@pinotspalette.com
Watch this You Tube Video for a Preview of our offering:
https://www....v=OIGj22MHFQE