How Millennials Get Paid To Travel The World
Travel Tuesday Presents: How Millennials Get Paid To Travel The World
Unless you've been living under a rock with no wifi or smart device, you have probably noticed that traveling has become a trend. Young millennials have taken over social media posting about their extravagant adventures to every corner of the world. But, how do they do it?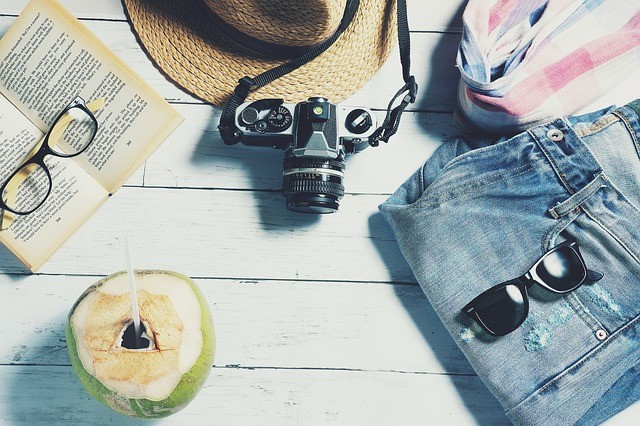 Well, for many it is nothing novel. They have realized that traveling doesn't have to be expensive and that spending a month in many places around the world is actually more affordable than their monthly expenses back home. So, they save up to make their travel dream a reality. Yay for responsible millennials!
But what about the everlasting travelers? The ones that never seem to go home.
Throughout our travels we encountered many of these types. Young dreamers that have turned traveling into a profession. You've probably seen them pop up on your news or Instagram feed posing in photos while drinking cocktails by the pool watching the sun set or touring through a destination you have always dreamed of visiting.
They've found a way (or several) to make a living from creating amazing content about their travels, the places they visit, and how they live, and share that content with their massive followings on social media. Meet the "Travel Influencers".
Last month, the island of Barbados invited 15 of these millennial travelers to tour the island and chronicle their experiences on Instagram and other social media platforms. All of their expenses were covered, from luxurious lodging to gourmet meals and once in a lifetime experiences.
Why?
The answer lies in the numbers. With the power of social media, and the massive followings these 15 young travelers command, they possess the marketing power of using 'likes' and 'shares' to generate business to their hosts destination. And I mean BIG business.
For example, back in 2015 Lake Wanaka, a small town in New Zealand's South Island became one of the first major "Instagram Destinations". How? Well, social media influencers partnered up with the town and exposed their followers to the beauty and amazing experiences that await travelers there.
The result?
Lake Wanaka saw a 14% increase in tourism over the year following the press trip and attributed their rise in popularity to the interest cultivated from the viral content that was shared by the influencers they hired.
What is more striking is the effect this trend is having on the millennial generation itself.
According to a recent survey by Schofields, more than 40 percent of millennials aged 18 through 33 consider "Instagrammability" when selecting their next travel destination (ourselves included).
Researching where to go for your next vacation has never been easier thanks to social media. Just open your Instagram app, see which destinations are trending and start scrolling. With so many people sharing their adventures, there are few places left in the world that you can't glimpse into through the eyes of some fellow travelers' Instagram, Facebook, or Blog.
Now, you might be thinking well that's great and all, but can these influencers really make a living by simply traveling around posting cool photos and videos?
Well the answer is that it is not as easy as it may seem. The power comes from their authority and ability to grow and maintain a massive audience by creating content that educates, informs, entertains, and/or inspires others. If you've ever posted something on social media and checked back hours later to find that you only got three likes (all from family members), then you know how hard this can be.
Influencers are the new faces of marketing in the 21st century. People are turning away from trusting traditional forms of advertising when making purchasing decisions. They want to see and learn about things from friends or people they like to follow online.
Not only are these influencers able to travel around the world for free, but they are making some serious income in the process by promoting brands, selling ad space on their blogs, mentoring other aspiring travel influencers and more.
Are you interested in planning your next vacation or want to explore some awesome new dream destinations?
Then check this list of our favorite travel influencers and start exploring the places they have been sharing recently.
Stay tuned next week for more #TravelTuesday adventures from our friends, Alli & TJ of Life Is Meant For Exploring, a dynamic duo, who have been together for over a decade, out to explore the world one adventure at a time.
For more #TravelTips follow them here:
https://life...exploring.com
Follow us on Facebook for the most recent photos, events, contests and specials:
https://www....alettealameda