Travel Tuesday Presents: Trick or Treat around the World
What If The Whole World Went Trick Or Treating? We figured everyone is still buzzing from their Halloween shenanigans. Either from all of the candy you ate… or that awesome costume party you attended (or both if you're like us), so we wanted to put together a little something to keep the Halloween spirit alive for just a little while longer.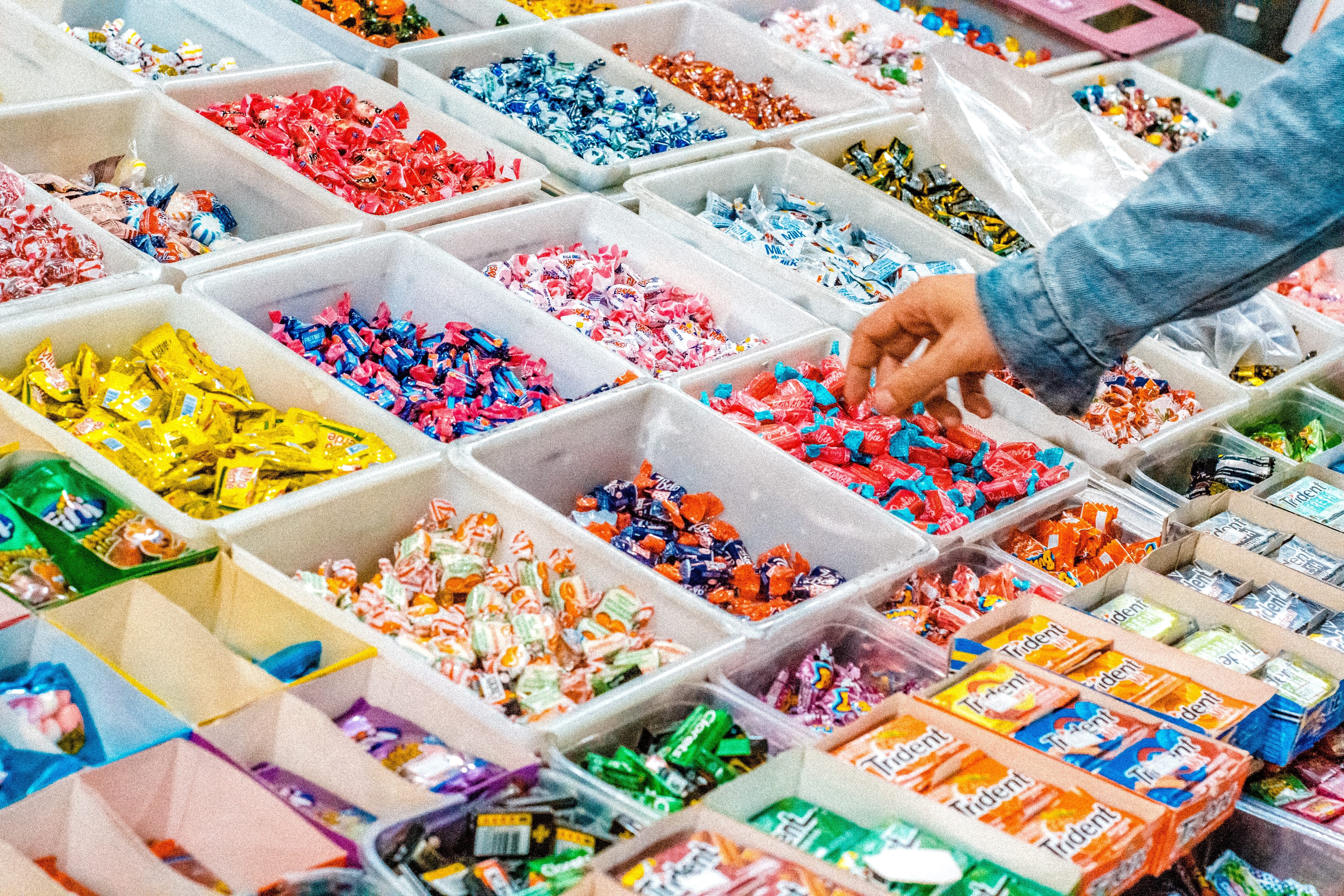 Growing up, October always meant two things:
#1 Excitedly planning what to be for halloween.
AND
#2 Fantasizing about all of the candy that would soon be filling our bellies!
Now that we're a little older we still find ourselves creatively planning what costumes to wear on All Hallows Eve, but the candy fantasy has transformed into curiosity.
Curious about what you might ask?
Instead of longing for the hoard of Reese's Peanut Butter cups, Snickers, and giant Kit Kat Bars that would soon be tossed into our Trick or Treating bags, our minds have wandered to a different question…
If Trick or Treating were a world wide tradition, what would be the most popular candies passed out around the world?
In the pursuit of higher knowledge, we took to Google to find out the answer to this question to appease all of our curious minds!
The Best Candy From Around The World
Also, We just want to say before we begin that our mouths were watering the entire time we put this together… Now, we are off to the store to get ourselves some Kit Kats. Enjoy!
1) Smarties From Canada
No they are not the same as the tangy chalky candies we know and love here in the States. These smarties are more like M & M's, but much larger and with a thick and crunchy outer layer.
Just looking at these brings back memories of separating all of the colored M & M's into neat piles to be eaten in the precise order of blue, green, brown, red, yellow, and lastly orange.
"Smarties are WAY better than M&Ms!" -MJ via Amazon Reviews
2) Pelon Pelo Rico From Mexico
Growing up in Mexico, these were one of Alli's favorite candies. She still manages to find them from time to time here in the States and always savors her childhood memories as she licks away at this tangy treat.
Sort of like a push up pop, you squeeze the plastic container and savor the refreshing tamarind-flavored gel inside. The gel squirts out in tiny spaghetti-like-strings that make up the hair of the cute little character that is Pelon Pelo Rico.
"I love them oh SO MUCH! Don't forget to pull him apart after and lick out the inside!" -Alli
3) Every Burger From Japan
In Japan, this chocolate and biscuit combo is quite popular in candy form. We are most familiar with the Pocky craze, but these chocolate hamburgers seem way more fun for Trick or Treating purposes.
Not surprisingly, the biscuit in this candy is the hamburger bun. The cheese is made from white chocolate while the burger patty itself is pure milk chocolate.
"I was not sure what to expect here, as I kind of ordered them on a whim, but they are SO GOOD. Nice and pleasantly crispy little sweet 'buns' surround a rich, creamy chocolate center. There is no part of them that's not delicious!" -Jenn Scott Via Amazon Reviews
4) Saft Goldbären From Germany (AKA Haribo Bears)
Now, this is one that most Americans are probably familiar with. Saft Goldbären translates to "juicy golden bears" and we can definitely attest to how good these juicy bears are. We've always found normal gummy bears to be bland, but these golden bears are packed full of juicy goodness!
They claim to be made with 25% real fruit juice which begs the question as to what the other 75% is actually made of… but they sure do taste good!
"Coming from Germany, I know Haribo since my childhood. It is so nice to be able to enjoy flavor and softness from my childhood." -TAG via Amazon Reviews
5) Pascall Pineapple Lumps From New Zealand
No mystery here, these pineapple lumps are just that: lumps of pineapple coated in milk chocolate. We asked a Kiwi (person from New Zealand) friend of ours about them and he told us they are the best candy in the world (but he also says that about most things from New Zealand 😂).
Having never tried them before we decided to order up a bag on Amazon to decide for ourselves.
"Absolutely my favorite lollie growing up in New Zealand I have given several people these treats and they are addicted so I order several bags at a time then put in fridge love them cold so delicious." -Robyn C Jackson via Amazon Reviews
6) Peppermint Crisp From South Africa
A delicious chocolate wafer filled with refreshing mint flavored toffee from South Africa. If it's anything like a Peppermint Patty, then we're in! We're definitely a fan of anything with mint in it, particularly with the changing seasons ahead and the cold weather! What better to share a steaming cup of tea or coffee with?
"These chocolates bring back childhood memories from growing up in South Africa where ever Friday night we would have peppermint crisps." -Sheri via Amazon Reviews
That's A (Candy) Wrap(per)! We could keep on exploring the best candies in the world all day, but we'd hate to make your tummies rumble, so you'll just have to check out more for yourself.
Stay tuned next week for more #TravelTuesday adventures from our friends, Alli & TJ of Life Is Meant For Exploring, a dynamic duo, who have been together for over a decade, out to explore the world one adventure at a time. For more #TravelTips follow them here:
https://life...exploring.com