If Women were Wine
I've always been an equal opportunist, so it's only fair that I follow up this month's blog post "If Men Were Wine" with the female equivalent. Get ready ladies – any of these ring a bell?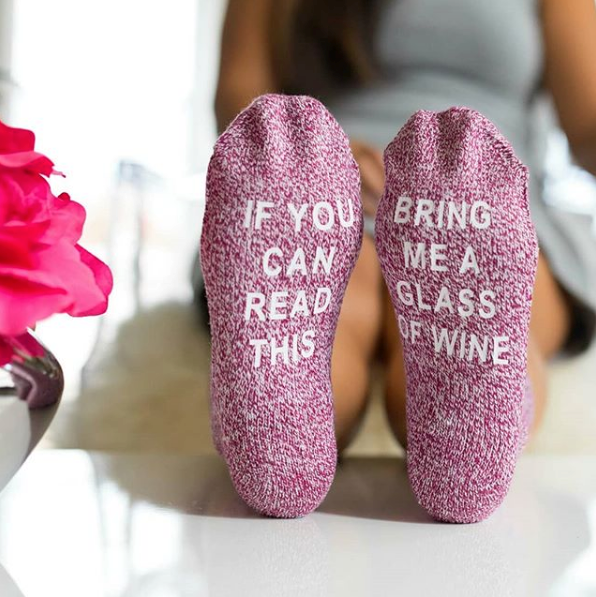 Pinot Noir
Simply said, Miss Pinot is a hit or miss with her friends and suitors. You either love her or can't stand her, but either way, you'll know right away. She's structured, "by the book" and borderline-uptight. You know that saying, "If you're on time, you're late"? Enter Miss Pinot. Now, don't be fooled – she's a great gal to keep around if you have trouble making plans or decisions. You can always count on Miss P. to organize the next group outing or Sunday brunch, not to mention your next birthday extravaganza.
Riesling
She's sweet. She's light. She's prissy. She's Riesling. Clean in flavor with a hint of floral, she's easy to get along with…as long as she doesn't have to get dirty. Miss Riesling is charming to say the least, but she is definitely not one for comfort. You will never find her in sweatpants or sans make-up (at least not out and about) and she would not be caught dead at a Tough Mudder competition, let alone a public restroom. Treat her like the delicate flower she is and you'll get along just fine!
Rose
Rose is a multifaceted kind of lady… Half white: the lighter, more comfortable side of her personality. She's the "girl next door" that gets along with anyone and everyone. But, don't forget about her darker red side: moody, sensitive, and a little bit naughty. She saves the darker side for behind closed doors and tries to keep it cool around others. She's a bit complicated, but overall, a nice balance – the perfect "bittersweet".
Montepulciano d'Abruzzo
You've never heard of it, you can't pronounce it, and this pretentious hipster wouldn't have it any other way. She likes to be original…in fact she goes out of her way to be original and that includes ordering wine that 9/10 bars doesn't even stock. She probably subscribes to a wine club or some sort of delivery service and chances are good that she has zero plans for sharing her wine selection with anyone. But that doesn't mean she won't mention it… #snob
Organic Sauvignon Blanc (from New Zealand)
You know the type – she has dietary restrictions (gluten-free, cruelty-free, delicious-free), she refuses to shop big-box stores, and most importantly, she keeps things as organic as possible and her wine is no exception. The New Zealand Sauv Blancs tend to be earthy and…grassy (for lack of a better word). She's a natural woman that doesn't care for any "bells and whistles" – she's much more interested in savoring simplicity, no matter the cost.
Syrah
Spicy and full-bodied, with a lingering tannic flavor, you can spot a Syrah from a mile away – if nothing else, you can probably hear her coming. She's loud and proud (and proud to be loud), a force to be reckoned with. There is NOBODY like a Syrah…and thank goodness for that. There's only so much Syrah one can take, but if you're looking for a night out, a night that you'll probably never remember, she's your gal. Just be prepared for the hangover to follow.
Rioja Reserva
If you're less familiar with the Reserva, she's a big wine with high tannin that will buddy up to any piece of rich meat. Can you say classy AF? With notes of leather, tobacco, and smoke, the Reserva is most at home in the library or used bookstores around town. She's the perfect pair of smart and stylish, and most likely owns some sort of men's smoking jacket (you gotta love those thrift store finds). If the Syrah is a crazy night on the town, the Reserva is a low-lit poetry slam and your local coffee shop.
Happy (and safe drinking!)
You can find some of our favorite wines we serve in the studio here:
http://www.r...wallwines.com
https://www....hncellars.com
Remember to follow us on Facebook for the most recent photos and updates.