Travel Tuesday- Why I Travel
When people ask me why I travel, and what my favorite part is, many think they have the answer figured out. Obviously, it's to learn about the people, places, and cultures we're visiting, right? Of course! But this is only a part of the equation.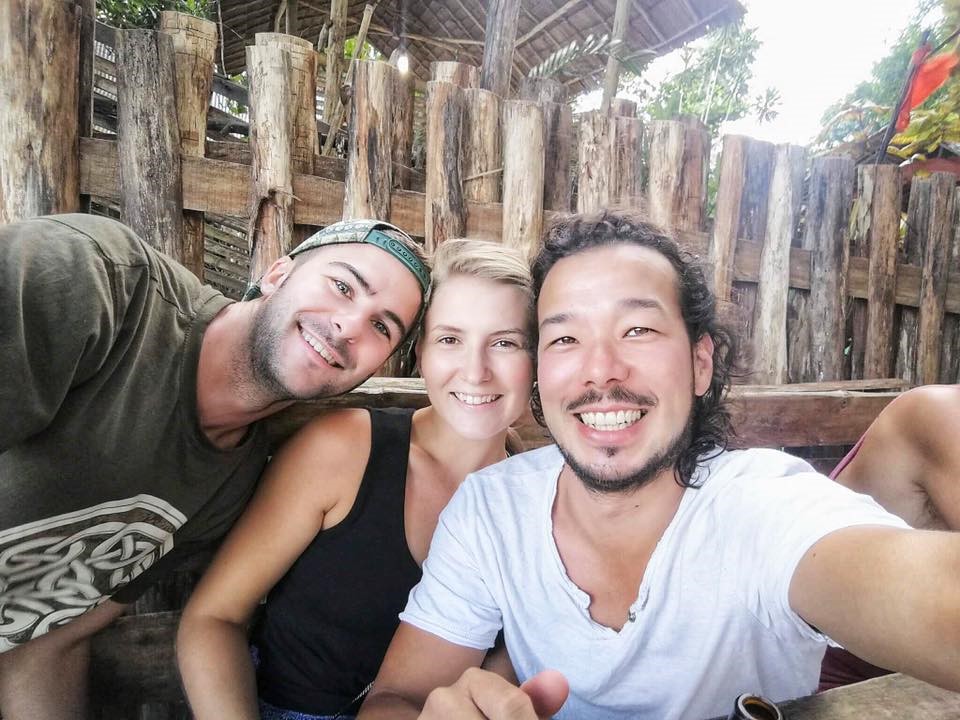 Setting off on a journey across the world has opened our eyes to a myriad of things. It has taught us about the local customs of naming children based on their birth order in Bali; the importance of Ayutthaya and Sukothia (ancient capitals with beautiful temple ruins) in Thailand; and the delicious flavors of jeow and sticky rice in Laos (one of my favorites). But, it also taught us about ourselves, the people we travel with, and the countries and cultures of fellow travelers we meet along the way. This last piece is one of my favorite aspects of traveling.
Traveling helps us better understand the world at large. It sheds light on the common threads that pull humanity together as well as the strangeness and misunderstandings that set us apart. As an International Studies Major, I'm constantly wondering about other counties. I'm curious about the people within their borders, the political and economic systems that govern them, and the culture and diverse religions with deep rooted histories there. Traveling has allowed us to learn from the wealth of knowledge our fellow travelers have and bits and pieces about where they from.
I'm full of wonder all the time… comparing political and healthcare systems with people from Africa, Europe, and New Zealand (such as the cost of giving birth in each place!). I'm mesmerized and profoundly inquisitive about what it's like to have mandatory military service in Israel for both men and women (something we learned about as we trekked with Israelis in Nepal). In Cambodia, I loved dissecting the differences between education systems in the US and Denmark and the marks needed and tests required to attend university. I've relished the conversations had about personality types with an Estonian and learning about her culture and their people's tendency towards more reserved interactions and introversion.
Each country we've visited has presented not only an opportunity to learn about the history there, but also given us a chance to learn about the history of fellow traveler's countries. In Yangon, we learned about the turbulent history of Myanmar and its change from military rule to civilian democracy. But this wasn't the only history we learned of while traversing Myanmar's ancient temples in Bagan or its enormous and majestic Inle Lake. We met a French man whose family had fled the Vietnam War on a boat and learned about Vietnamese "Boat People" and the harrowing fates many of them faced.
While in the Philippines, enjoying the local cuisine, we met a boisterous, friendly, and energetic Italian whom we proceeded to spend the entire month traveling with as we learned what it takes to make a "real" Italian pasta, and the power of family within such a strong Italian culture.
Whether we meet people for just one evening and share a beer as we chat, or traverse a country with them there's never a shortage of learning opportunities. Surrounding ourselves with others and chatting about life, struggles, and home with people from all walks of life, all over the world, is one of the best ways to spend an evening in my opinion. And it's certainly one of my favorite parts of traveling.
Authors:
Alli & TJ of Life Is Meant For Exploring, a dynamic duo, who have been together for over a decade, out to explore the world one adventure at a time. For more #travel tips follow them here:
https://life...xploring.com/
Follow us on Facebook for the most recent photo's, contests, specials and events:
https://www....alettealameda
Enter your contact info and request details below, and we will contact you with details about your private party!