Love Me Do, Hear, & See August 27th – September 2nd, 2018
How did we make it to September, you might be wondering… or is that just me? The year has flown by and with the holiday season right around the corner, the rest of 2018 is going to finish just as quickly. The first official day of Fall might not kick off until late September, but the pumpkin spice latte is rolling out this week, so as far as I'm concerned, Fall is here. So, grab a PSL from the nearest Sbucks and check out what's new and exciting around the Bay this week: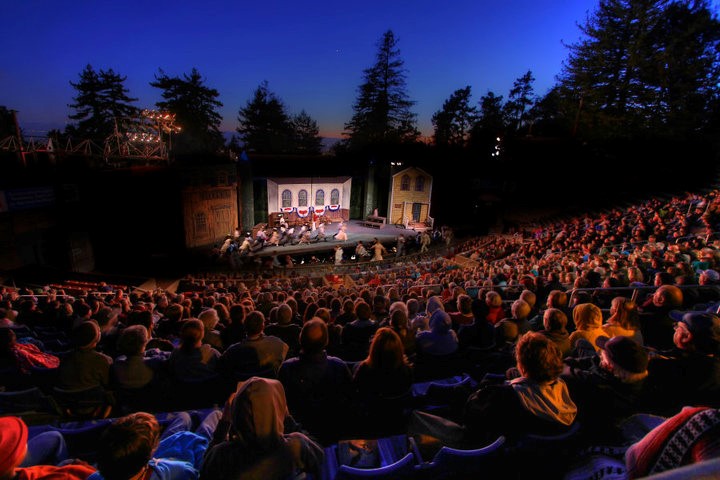 Monday August 27th
Something's cooking up in Chinatown! The Wok Wiz Chinatown tour is offered on several times per week and is available as a walk only experience ($35/adult, $25/child), or ending with a dim sum tasting luncheon (if you're going to do it, might as well do it right, right?) Each of the Wok Wiz tour leaders speak Cantonese as well as fluent English, making it a richer experience as you may visit a local herbalist, the fortune cookie factory, tea purveyor, or Chinese temple.
Get your tickets here:
http://www.w...iz.com/tours/
Tuesday August 28th
By now, you should know that we're a big fan of local brew! Join Gilman Brewing Company every Tuesday night for trivia from 7:30-9:30! Trivia is hosted by Geeks Who Drink and don't be surprised if a special guest host turns up at the event. A food truck will be on site every week, but outside food is also welcome. It's free to join and there will be prizes for the top teams, as well as a round where you can win penny beers – enough said.
More event info here:
https://www....5494612519769
Wednesday August 29th
It's official – Alameda's got a new hotspot and its name is The Local. Head to Park Street's newest bar/café this Wednesday as they transform the space into a mini theatre for Mystery Movie Night at The Local at 8p.m. The movie is a cult classic and family friendly. Snacks and candy will be available for purchase and at only $5 per ticket (at the door), it's the perfect event for a chill Wednesday night out.
More upcoming event info here:
https://www....localalameda/
Thursday August 30th
On the last Thursday night of every month, C'era Una Volta, one of Alameda's best kept secrets, hosts the "Table of 8," the perfect Chef's Table experience. Meet new friends and hob nob with Chef Rudy and co-owner Cheryl as you eat your way through authentic Tuscan cuisine - 8 items in all! Try 3 new wines and buy some to take home to remember the experience. Such a steal for just $35 per person.
Reserve your seat here:
https://www....roId=4&page=1
Friday August 31st
7:00-9:00 PM
"Starry Night Over the Gate"
What is more San Francisco than the Golden Gate? The iconic bridge is set over Van Gogh's starry night sky. Magical… will be your experience with wine, music and best friends. No art experience required.
Reserve your canvas here:
https://www..../event/254874
Calling all "Hamilton" fans! Before there was Alexander Hamilton (the musical version at least), there was "In the Heights," the Tony award winning musical by actor/writer/composer extraordinaire, Lin Manuel Miranda. This is the last show of the 52nd season of Woodminster Summer Musicals. Woodminster Summer Musicals are performed under the stars at Woodminster Amphitheater, an open-air performance facility in Joaquin Miller Park high in the Oakland Hills. Come early, bring a picnic, and prepare for "Manuel Miranda magic," as I call it.
Get your tickets here:
http://www.w...odminster.com
Saturday September 1st
You're killing me smalls! Get out to the ballpark for a night of nostalgia as the A's host "The Sandlot" Fireworks Night. Enjoy the Bay Area's best fireworks show to the music from the film as you and the family watch from the field.
Get your tickets here:
https://www....mes/fireworks
Sunday September 2nd
It's that time of the month again… The Alameda Point Antiques Faire is the largest antiques show in Northern California. Held on the first Sunday of every month, the Faire has over 800 sellers' booths and attracts over 10,000 visitors. Bring some shopping bags, pack up the family, and don't forget to hydrate! There's also free parking & shuttle service available, so don't worry about getting the perfect parking spot, unless you want to get your steps in.
More event info here:
http://www.a...quesfaire.com
Reminder: Follow us on Facebook for the most recent photos, events, specials and discounts:
https://www....alettealameda