Travel Tuesday
So, You Want To Volunteer Abroad? Maybe you have always dreamed of giving back in a community other than your own, of helping underprivileged children in a foreign country, or are just looking for a way to help subsidize your travel costs.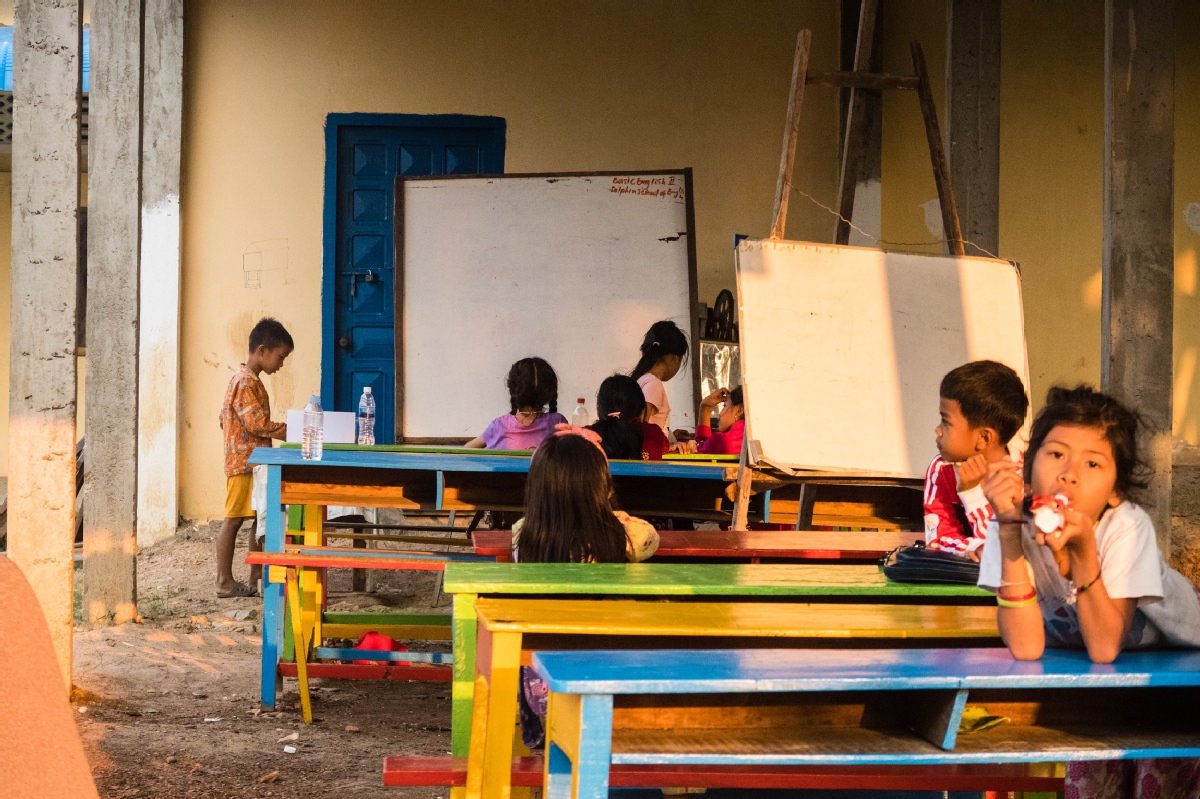 Whatever your motivations are, just know this, there are endless opportunities waiting for you and finding them is as easy as scrolling through Facebook (which hey, if you're like most of us, you're probably already pretty good at that)
Though there are many ways to find volunteer opportunities, (https://www.workaway.info ) is the tool that we use the most. They have opportunities in practically every country around the world, and since the site is immensely popular among the traveler community, there are countless businesses and organizations that use it to find people with skills just like you. Alli and I used this site to find our first volunteer opportunity together teaching English to underprivileged children in a small Cambodian village.
There are so many ways you can volunteer your time in this world, and teaching English is just the tip of the iceberg for people looking to find their first volunteer opportunity abroad. If teaching isn't your cup of tea there are plenty of other opportunities such as bartending, working on a farm, or even teaching yoga. Here are just a few examples of the types of jobs you can find on Workaway right now: Volunteer with horses and farming in the Black forest, Germany; Helping out in a family run hostel in the breathtaking coastal town of Albany, on the south coast of Western Australia; Helping to build an alpaca and llama farm surrounded by beautiful nature in Karlova Vary, Czech Republic; and Helping at a small vineyard along the Bluffs of the Mississippi River in Wisconsin.
To get started on Workaway you will need to:
- Sign up and create an account. It costs $34 to create an individual account (and $44 for a couple/friend account), but this will pay for itself in one volunteer stint as most hosts offer free accommodation and meals for volunteers.
- Personalize your profile to highlight your skills and passions. Think of this as a LinkedIn profile that will help set you apart from other volunteers and make hosts want to work with you.
- Start searching for hosts! You can search by: type of help needed, location, and timing.
- Once you find an opportunity that interests you, send the host a message and wait for their response!
Pro Tip: We like to start by only looking at hosts that have recent feedback and/or have updated their profile recently. That way we know that they are actively seeking volunteers.
We hope that this post inspires and helps you to seek out volunteer opportunities around the world. Feel free to connect with us if you have any questions about volunteering, traveling, or anything else for that matter. We love to help anyone we can!
We hope you enjoyed this piece and found it useful for your worldwide travel plans.
Stay tuned next #TravelTuesday for more fun from our friends Alli & TJ of Life Is Meant For Exploring: a dynamic duo, who have been together for over a decade, out to explore the world one adventure at a time.
https://www.workaway.info
Remember to Follow Us on Facebook and Instagram for more photo's, updates and discount codes.
https://www....alettealameda
https://www..../pinotalameda