A 3 Minute Story of Traveling Through The Pacific Northwest
*This is not your normal blog post. I want you to take a deep breath and close your eyes for a moment. Count to three and then open them to begin reading.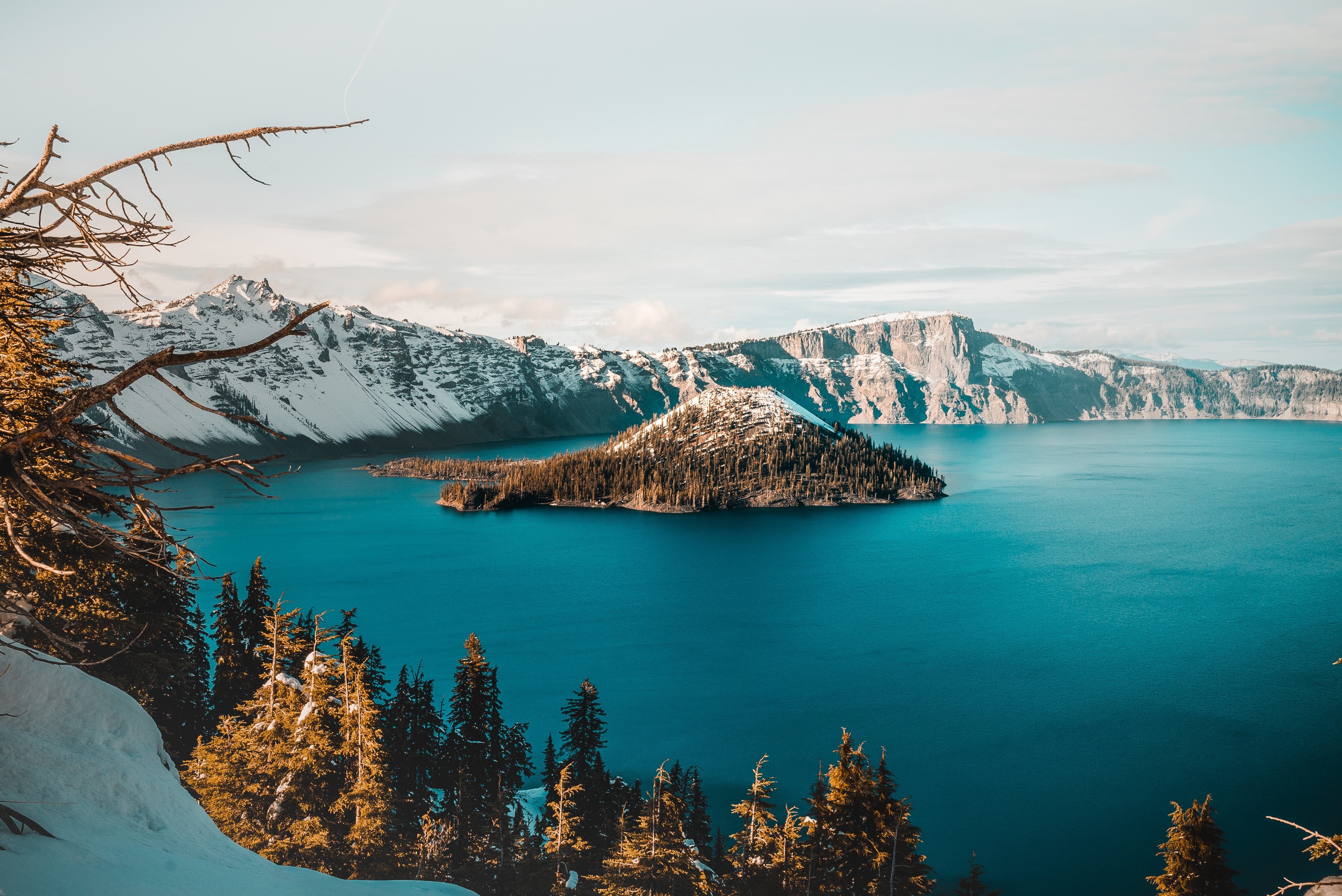 Let's begin...
Picture the most quintessential road trip... A car packed for adventure and nothing but open road and endless opportunities waiting to be explored. Like it was for Lewis and Clark back in the 1800s, you find the terrain around you to be full of mystery. Tall pines zip past your windows as you creep through the forest landscape. Each day brings new experiences - soaking in hot springs, long moonlit walks through sand dunes, and stories shared beside the campfire that forge lifelong bonds. The landscape transforms every 50 miles. Suddenly a journey that started as a green blur amidst the trees turns into a climb through towering mountains with jagged cliffs. Lakes are abundant and the water appears crystal clear or deep cobalt blue, perfect for a refreshing dip on a hot summer day. As you continue, your surroundings give way to nothingness as you enter the high desert. Endless plains are all that you see.
After a week or two of exploring by car, you are feeling ready for a change and decide to head back to "civilization" and enjoy a few days taking in culture rather than the incredible sites your adventure has provided thus far. Friendly people greet you at each stop along the way. Everywhere you go the smell of freshly roasted coffee lures you into some quaint coffee shop where locals spend their day reading and socializing. The beer and wine are some of the best you've ever tasted and each bite of food releases a balloon full of fresh, local flavors for your taste buds to savor. Everything you see, smell, and taste excite your senses in ways you have never experienced before.
You begin to notice that you never feel the need to rush, no one else seems to be in a hurry after all. Each day you wake up and simply go with the flow, following one adventure to the next until the day winds down and you return to a cozy Airbnb along the riverside. Here, you feel safe. You feel secluded but in a good way. Like nothing else matters. You read a book by the fire until your eyes begin to grow heavy and you retire for rest. Tomorrow will be an exciting day.
The car is packed again, and you pull out onto a long highway that follows the river west toward the Ocean. After a few hours, you stop for gas in a hippy town. Young people rush to and from classrooms wearing green and yellow. As you roll into downtown you start to hear the sound of drums and decide to park on one of the busy streets. You walk around the corner and to your surprise, an entire city block has been transformed into a Saturday market. The sweet smell of Pad Thai, Patchouli, and incense fill your nostrils as you step closer. Some people are wearing typical clothing, but young men walk around shirtless with dreadlocks flowing down to their knees. There is a very distinct blend of "hippy" and casual summer dress. Everyone seems to have their own unique style.
As you continue your stroll through the market, you begin to feel a sense of serenity. Every vendor smiles at you and says hello as you approach their booth. No one is in a hurry and you feel no pressure to buy anything. As you cross the street the sound of drums get louder and you turn to approach a large circle of people gathered together beating on all manner of instruments and objects. Women and children dance to the music as passersby smile and groove in their own casual step.
As you return to your car to make the final leg of your journey, you think back on all of the experiences you have had on this trip. All the people you met along the way. All of the unique flavors you tasted. And, all of the stories you can't wait to share with loved ones back home… You realize that this was the adventure you had hoped for… and it has taught you an important lesson… that life is meant for exploring.
Stay tuned next week for more #TravelTuesday adventures from our friends, Alli & TJ of Life Is Meant For Exploring, a dynamic duo, who have been together for over a decade, out to explore the world one adventure at a time. For more #TravelTips follow them here:
https://life...exploring.com