Travel Tuesday Presents: Gifts for the Traveler in Your Life
With the Holidays fast approaching many of us find ourselves wondering what to get those we care about. If you're anything like us we enjoy giving "things" for gifts and also experiences!
Perhaps a cooking class? Or, a voucher to the Gibbon Experience where you fly through the jungle and stay in an open-air treehouse in Laos?
If you have a wanderer in your life – check out our gift ideas below! They'll be sure to light up a smile on their face.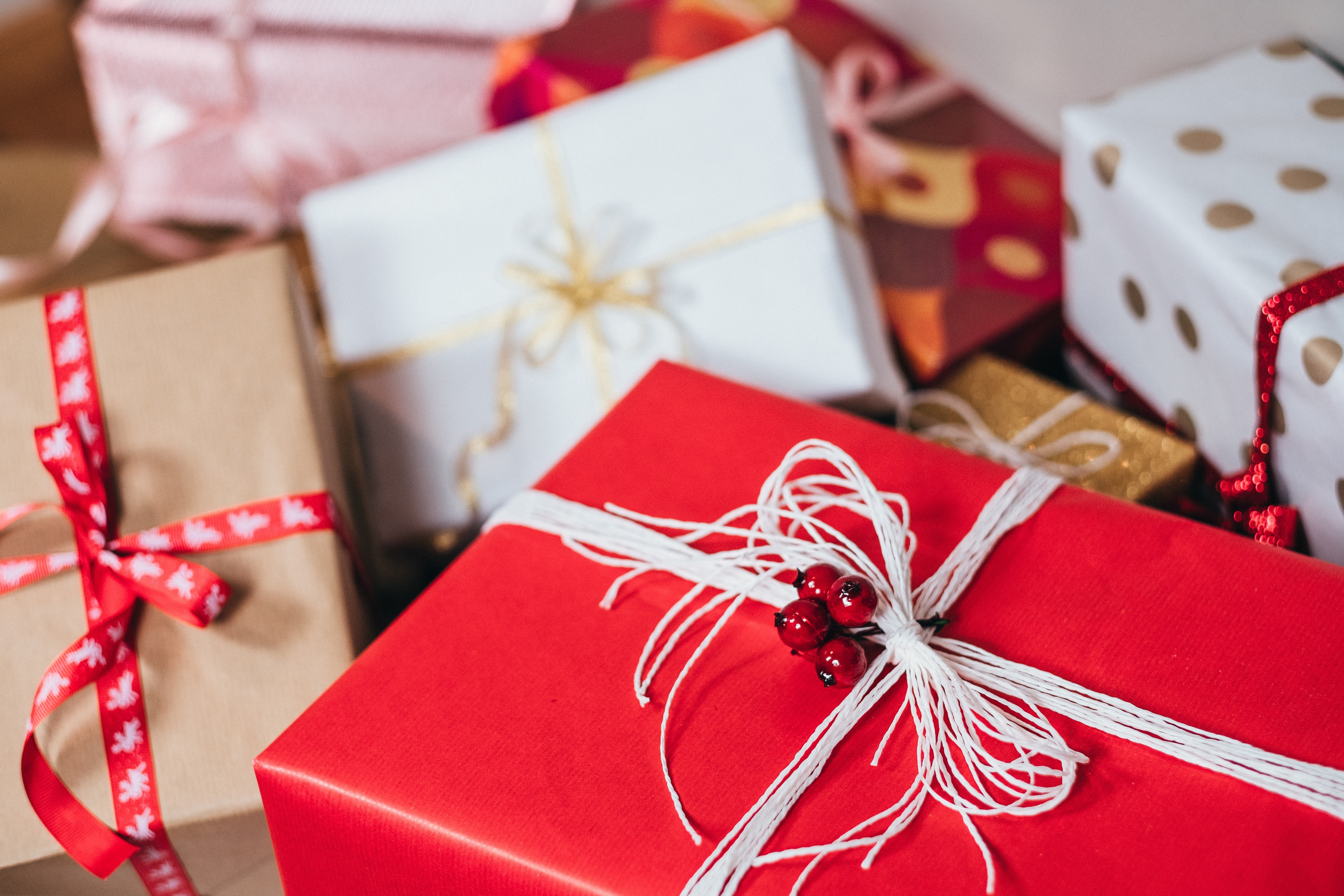 Holiday Gifts For Your Favorite Explorer
1) Power Strip
If your wanderer is a techy, a blogger, or someone who enjoys taking their phone, camera, and Kindle with them wherever they go, then they'll need a way to charge everything. And, if they're going to be traveling as a couple like we do, they'll need even more ways to keep those devices juiced up!
One of our favorite travel items was our power strip. We recommend buying one that acts as a surge protector and has at least two plugs and two USB ports. It's a game changer. Compact is key!
2) Packing Cubes
No matter if you're shopping for a minimalist or someone who likes to bring their whole wardrobe with them on their adventures, packing cubes are a no-brainer. Not only do they keep things organized and easy to find, but they make it a cinch to pull out the items you need without unpacking your entire bag. Score!
We use cubes every time we travel – short trips or indefinite wanderings. No surprise, compact is also key when it comes to quality packing cubes.
3). Turkish Towel
No matter where your traveling having your own towel is a simple luxury. A lot of people opt for pack towels because they are nice and compact. And yes, these are great options. But, we think Turkish Towels are better.
Get one of these delightfully soft towels for the adventurer on your list. They'll be thrilled with the array of colors, quick dry time, the multitude of uses (they make great sarongs), and the fact that they don't mildew as easily as pack towels.
4). Eye Mask and Ear Plugs
Traveling inevitably means they'll be sleeping in some strange places. Hostels with incredibly loud snorers? Small villages with a flock of early-rising roosters? Night buses where the driver blares music to stay awake? Middle of the day airport naps after long-hauls?
Wherever they go, an eye mask and a set of ear plugs will do wonders for getting in some shut eye!
5). Journal
The memories you make traveling will last a lifetime. But, over your marvelous lifetime some of those details begin to fade.
Get the traveler in your life a journal to write down their daily happenings, best moments, things they've learned or want to process, or crazy adventures.
Having a place to write things down and look back on later is invaluable. We flip through our travel journals often and enjoy taking a trip down memory lane.
4). Life Pen/Water Filter
Depending on what part of the world you travel to, potable water may not be easily accessible. Or, even if it is you may be buying copious amounts of bottled water to keep yourself safe…. But contributing an enormous amount of waste.
Getting your traveler a Life Pen, or better yet a small water filter will save them time and money and provide peace of mind when it comes to drinking water responsibly. We used a water filter all over Asia and were especially thrilled we had it when trekking the Annapurna Circuit in Nepal.
Well there you have it – some fantastic gift ideas for the Explorer in your life. And remember, experiences are great gifts too! Happy Holidays!
Stay tuned next week for more #TravelTuesday adventures from our friends, Alli & TJ of Life Is Meant For Exploring, a dynamic duo, who have been together for over a decade, out to explore the world one adventure at a time.
Remember to follow us on Facebook for the most recent: photos-events-specials and contestshttps://www.facebook.com/pinotspalettealameda
For more #TravelTips follow them here:
https://life...exploring.com