Travel Tuesday Presents: 7 Things Every First-Time Traveler Should Know
Planning your first trip abroad can be intimidating. There is so much unknown waiting out there. What do I pack? What will happen once I get there? How will I fit in?
There is so much to consider, but there is very little that you need to prepare for. That said, here are the seven things we wish we had known before we set off on our first adventure outside of the US.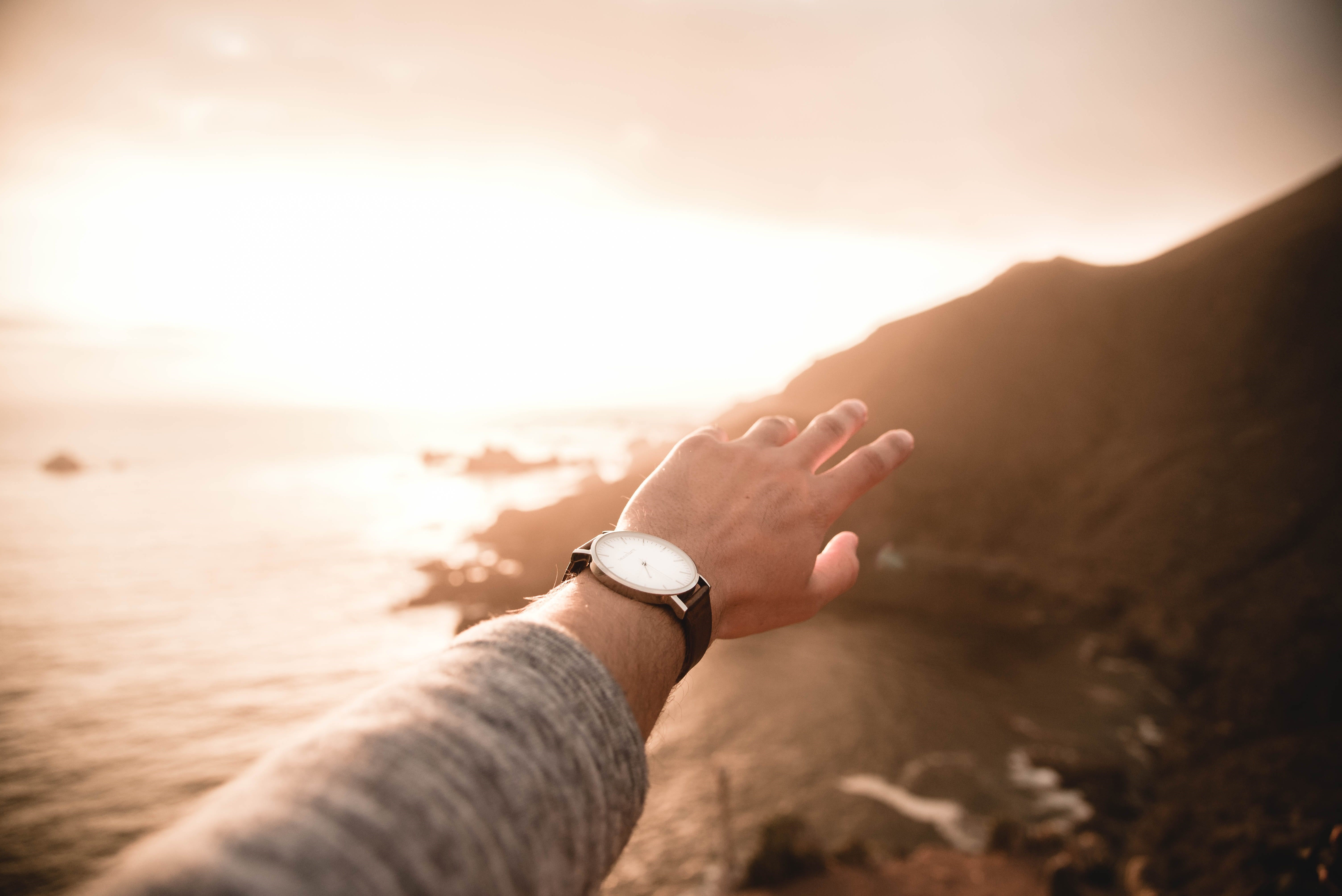 1. You're easy to spot.
No matter where you are traveling to, know this. You are going to stand out like a sore thumb. Locals can always pick out a tourist and you will attract attention because of it. Don't stress it!
The good news is that just because people label you as a tourist does not mean they are out to get you. On the contrary, we have had countless experiences where locals came up to us and offered to give us directions, recommended cool things to see, or even offered to have us join them for the day.
Just keep your wits about you and you will be able to tell when something doesn't feel right. Always keep your valuables in check whether locked away in the hotel, tucked in a money belt, or in a pocket that you are continuously monitoring. This will ensure that pickpockets don't get the best of you.
2. Mistakes happen.
We will say it again, mistakes happen. Not everyone is as honest as they may seem and there is always a chance that you may be scammed or have some possessions stolen no matter where you are in the world.
If you try to learn when mistakes are made then you are doing it right. Part of traveling is learning from our experiences, both the good and the bad.
3. It's okay to get lost.
In fact, it is preferable in many cases. Traveling is so much easier now than it was even 10 years ago. We have apps that handle everything for us from booking a hotel or flight, to finding our next meal, to telling us exactly where we are and where we need to go next.
We always should remind ourselves from time to time that part of the joy of traveling comes from the unknown. If you rely on technology all the time, or never give yourself the opportunity to simply wander with no destination in mind, you won't have as many opportunities to stumble onto something totally unexpected and amazing. We make a conscious effort to get lost in every place we visit (having accounted for safety first, of course).
4. You're going to be uncomfortable.
Piggy backing on the getting lost advice, the same is true for being uncomfortable. You didn't fly half way across the globe to have all the same comforts and normal experiences you have back home. Being uncomfortable means that you are learning and growing. It means that you have done something to push yourself outside of the realm of what was once normal.
To do so unlocks a whole new world of opportunity. Even the simplest of things like chatting up a stranger sitting in the cafe next to you can radically change the course of your day. Soon your hopping on the back of someone else's scooter and racing toward the unknown!
5. Don't just wander, capture the memories.
Keep a journal. As you wander, jot down notes of what you encounter, the people you meet, and the moments you want to remember. Bring a camera with you too. Your phone will work great, but if you are a photographer don't be afraid to bring your camera with you.
Let your passions flourish in the new experiences and places you go. Start a blog and share those experiences with the world or just save your photos and notes to revisit in the future when you return home. One of our biggest regrets from our first big trip was not writing in our journals as much.
6. You don't have to hit all the tourist sites.
The "must sees". Every destination has its major tourist sites that everyone wants to visit. Just because it is super popular does not mean that you MUST see it. A better choice would be to try and find the next "must see" place before the crowds catch wind of it. Remember tip #3? It's okay to get lost, you may just stumble upon the next big thing.
But, touristy areas are touristy for a reason. People don't just visit them to blend into the crowd. There is something unique there that people from around the world have prioritized there itineraries just to see. If there is ever something that you are really excited to go see, do it. Yes, there will be crowds. However, you're not going to travel all the way to Paris just to skip seeing the Eiffel Tower, right?
7. Go for you. It's okay to go somewhere alone.
We have met so many solo travelers over the course of our adventures around the world. The ones that have been doing it for a while always have this energy about them. This sense of adventure waiting for the next opportunity to present itself. And, it always leaves us slightly envious.
Whether you are traveling alone or just splitting off from the group to do your own thing for the day, there are so many benefits to forging your own path. For one, you don't have to fit into anyone else's schedule. You can spend the whole day to stop to smell the roses if you want to. It is totally liberating. When we travel together we always find time to split off and do our own thing whether it's for an hour, a whole day, or even a week.
No matter where you are going the unknown is waiting for you. Don't fear it. Don't stress over planning every detail. Just open your mind and step outside of your comfort zone at least once a day. If you can do that, then you will wander into good experiences.
Stay tuned next week for more #TravelTuesday adventures from our friends, Alli & TJ of Life Is Meant For Exploring, a dynamic duo, who have been together for over a decade, out to explore the world one adventure at a time. For more #TravelTips follow them here:
https://life...exploring.com
Reminder: Follow us on Facebook for the most recent photos-events-contests and specials:
https://www....alettealameda