Travel Tuesday Presents: 5 Reasons You Should Travel
Our favorite travelers Alli and TJ from Oregon live daily with the belief that "Life is Meant for exploring". Today they share with you 5 reasons why you should get out there and travel more, see the wonders our beautiful world has to offer. Let us know what some of your tips might be.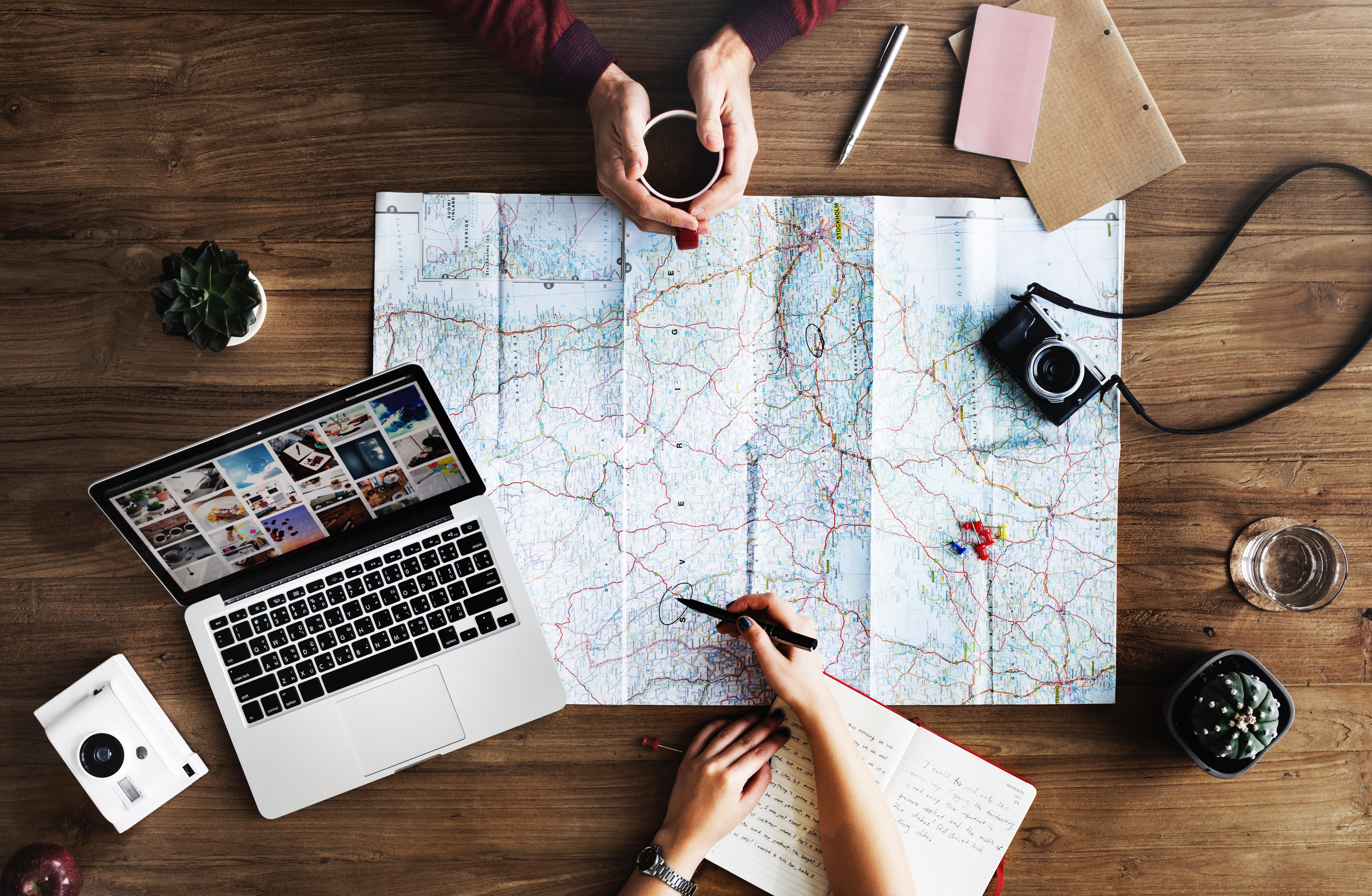 1. It trains you to be mentally resilient. A day in the life of a traveler is rarely dull. It's almost always filled with new stimuli the likes of which you have never experienced before in quite the same way. New languages, ways of life, sounds, smells, tastes, sleeping conditions, dangers, and other exciting things fly at you with each step you take. It can be an emotionally and physically draining experience to go through. The good news? The more you experience these circumstances the more your brain adapts to a life that is outside the realm of your old comfort zone and the more resilient you will become!
2. It inspires creativity. Having experiences that are outside the realm of what is normal where you live enhances your cognitive flexibility. It forces you to think in a way that we rarely get to tap into during our normal routine. By opening yourself up to new situations with a blank slate, where there are no previous experiences to draw on for help, you are forced to analyze the situation and engage with it in new ways.
3. It makes you more productive. Being somewhere completely new with so much potential and an abundance of things to do is an incredible motivator. When you travel, there is no time for procrastination (at least not at first). You want to see and do it all. You don't want to miss out on anything. Thus, you become a productive and efficient machine. Suddenly you're racing around catching busses on time, meeting new people, changing plans, and having an awesome time.
You would think that having all the freedom in the world would make you lazy, but from our experience it does the opposite. In fact, it gives you the motivation needed to make anything possible. Even a 16-day backpacking trip through the Himalayas with no guide… but that's another story.
4. It teaches you to appreciate what you have. Traveling inevitably exposes people to a spectrum of life that we are not always used to seeing. At home, most people have a comfort zone, a routine, habits, and norms. When you visit a new country, especially one that is much poorer (or much richer) you see a whole new set of standards. You taste, smell, feel, and step into (at least temporarily) what it is like to live under a different set of circumstances.
This experience puts things into perspective. It gives you a new baseline from which to compare.
For us, it gave us a lot to consider and taught us to appreciate what and who we have close to us in our lives. It also taught us to prioritize what is important to us in a material sense. Living out of backpacks with few possessions and spending time with people who keep possessions to a minimum both out of desire as much as necessity taught us to be happier with less stuff in our lives. For us, appreciating what we have and emphasizing a less cluttered life when we returned home were two of the biggest takeaways we had from traveling.
5. Because you may just not get another chance. Not to end on a somber note, but the reality is that life is unexpected. We make big plans for the future, but have no way to guarantee our circumstances down the road. The only circumstances that we can control are the ones in front of us today. Good health and longevity are simply not guarantees, no matter how much we do to ensure them. If traveling is something that you have always wanted to do then there is absolutely no better time than right now to make that happen.
We like to say that the best time to travel was yesterday, but the second-best time is now!
Stay tuned next week for more #TravelTuesday adventures from our friends, Alli & TJ of Life Is Meant For Exploring, a dynamic duo, who have been together for over a decade, out to explore the world one adventure at a time. For more #travel tips follow them here:
https://life...exploring.com
Reminder: Be Sure and Follow Pinot's Palette Alameda on Facebook for the most recent photo's, events, contests and specials here:
https://www....alettealameda
Enter your contact info and request details below, and we will contact you with details about your private party!