#TravelTuesday Presents: 5 Tips For Planning a Trip With a Big Group
Planning a trip with a big group can be a challenging feat, especially if you're the one handling all of the logistics. However, the payoff can be worth the effort.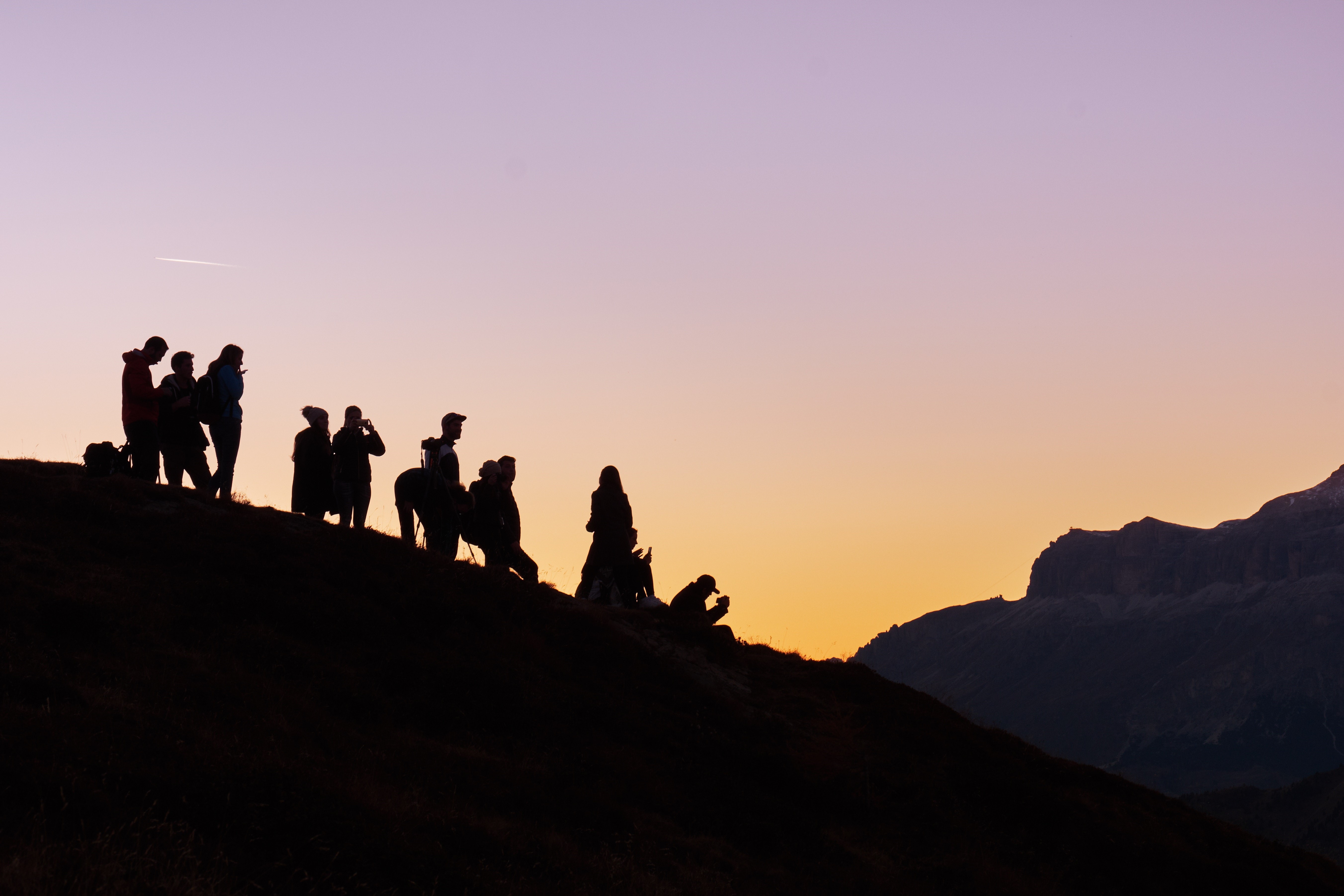 We have had some of our most memorable trips traveling with a large group like the time we rented a winter cabin for NYE in Tahoe with 20 of our high school buddies or the time we spent a month exploring Bali with 8 of our best friends from back home.
5 Tips That Are Sure To Make Planning Your Next Group Trip A Breeze
1) Create a Facebook Group or Event Page
Whenever we plan trips or gathering with our friends we always create a FB Event page or Group and invite only the people who will be joining us.
This is handy for a number of reasons:
• It creates a place where people can share their ideas and concerns at their leisure and everyone else can check on whats been said and offer their comments when they have time.
• It's easy to share links to cheap flights, things to do, places to stay, etc. all in one place so everyone can easily keep up on the conversation and planning details.
• If someone decides that they can't make it they can easily remove themselves from the event/group which then helps everyone else keep track of who is actually coming.
• Ultimately, using FB keeps everyone in the loop, accountable, and makes the whole planning process a whole lot easier than trying to message or call people back and forth.
2) Have Each Person Handle Their Own Flights
Flights are the trickiest factor when it comes to planning a group trip. Everyone has different schedules, is coming from different places, and has different budgets.
Whenever we travel with a group we make it clear from the start that everyone is responsible for their own plane tickets. That way, there are no hard feelings if flights get canceled/missed or anything else goes wrong along the way.
3) Start your accommodation search on Airbnb
Airbnb is hands down the best place to search for larger accommodation options. There are homes all over the world with options to meet anyones budget. Share the links to your favorites on the FB Event/Group and see what people think.
Pro Tip: Once you have it narrowed down to a few top options use a FB Poll to have your group vote for their favorite in order to choose which one to book. By making it a democratic decision no one can complain too much if they don't get their top choice.
4) Split Costs As They Happen with Venmo
Not all groups have issues when it comes to money and paying people back, but even with our closest friends we always try to pay for things as they happen. Even when you have every intention of paying someone back, the more time that passes the harder that gets.
We like to use Venmo to quickly and easily pay our friends back. It's free to use, just setup an account and plug in your checking account or PayPal and you're good to go. Simply search for your friends by phone number, enter the amount, and in 1-2 days they will have the money deposited into their account.
There are plenty of other online tools that can do this for you including Apple Pay and Facebook. Venmo is just our personal favorite.
5) Don't Spend All Of Your Time Together
No matter how close you are, spending every moment of every day with a group of people is a recipe for drama. People need time to be alone and spending prolonged periods in high energy environments (like a group trip) can really take it out of you both physically and mentally.
When we are traveling with a group, Alli and I always make time to go off and do our own thing (together and separately). Even if it's spending an hour or so reading alone in our room, going on a run, or grabbing lunch. We are happier which makes everyone else happier in the grand scheme of things.
Now that you have these tried and true tips, go set up a FB Event page and invite your friends to start planning your next trip together!
Authors:
Alli & TJ of Life Is Meant For Exploring, a dynamic duo, who have been together for over a decade, out to explore the world one adventure at a time. For more #travel tips follow them here:
https://life...xploring.com/
Follow Us on Facebook for the most recent photo's, contests, events and specials:
https://www....alettealameda