Travel Tuesday Presents: Plan It Yourself
If you were with us last week, then you've already taken a peak at the good and the bad of packaged travel. If not, go back and check it out!
Today we'll dive into the pros and cons of plan-it yourself -or DIY- travel. Check out the info below to help you figure out what type of journey is best for you!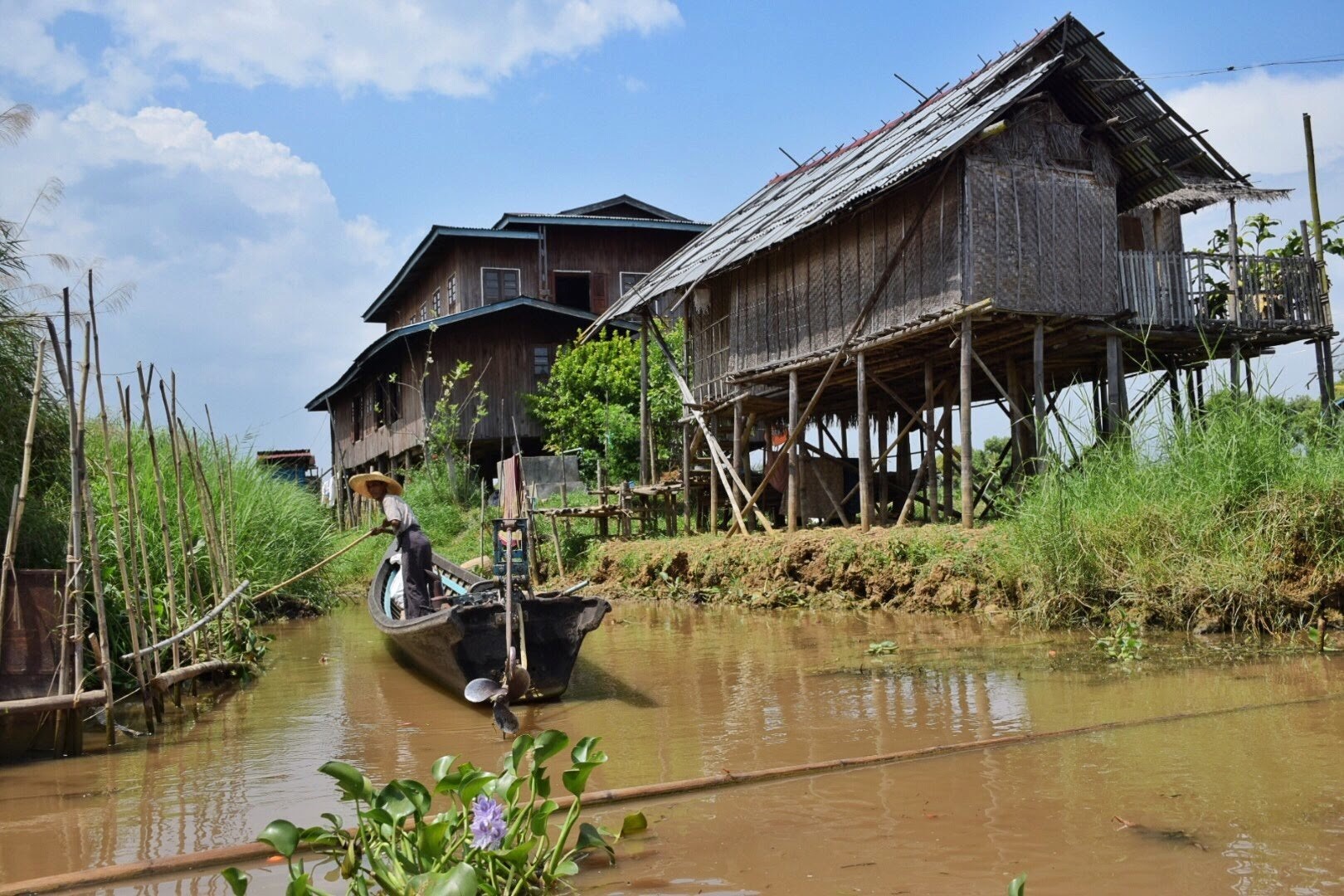 Plan-It-Yourself Tavel:
Pros: Opting to plan a trip by yourself (either as a solo traveler, a couple, or a group of friends) means that your opportunities are limitless. Doesn't that sound nice? We think so! Having no schedule, no excursion dates, no communication aid, and no vetted accommodation or guides means that you're on your own – in the best way possible.
You have the flexibility to craft your entire trip the way you see fit. And, you have the flexibility to change it whenever and however you want. Not quite up for visiting the Museo a Cielo Abierto in Valparaiso, Chile today? Push it to a different day! This isn't always feasible with a packaged tour.
Some of our favorite experiences have been ones we've stumbled upon while simply out exploring for the day. Sharing coconuts with Mama Wayan Suri in the rice fields above Ubud, Bali; playing "peek-a-boo" with a Nepalese baby at a tea house in Nepal; and roaming with water buffalo through the countryside in Sapa, Vietnam. These are experiences we never could have planned for. Yet, they are some of the best memories we have of our trip. Open yourself up to the world, and the unknown, and see what wonderful things it gives back to you.
Being on a packaged trip can be great as you're usually with like-minded people. But what happens if there's someone in your group you don't quite jive with? In DIY travel you get to pick and choose who you hang out with, who you pick up and travel with, and stray away from those you don't see eye to eye with. We met some incredible people who we traveled with for a few days, weeks, or months. And, we've come back with lifelong friends. In fact, TJ flew down south to go visit some of these new friends today!
As you've likely gathered by now, DIY travel is far more complicated and challenging. You have to figure EVERYTHING out. You often feel like a toddler when you arrive in a new place and don't speak the language or know how to get around. However, this is where the most growth comes from. Stepping out of your comfort zone allows for immense growth and gives you so many things to be proud of yourself for.
Cons: In our opinion, being responsible for all your own travel arrangements, vetting, and scheduling is a huge plus. That said, this isn't the case for everyone. Or, for someone at certain points in their life. It can be darn right hard. Plane and bus schedules don't always line up. Trains can be sold out and you may be stuck standing room only. Natural disasters can hamper your plans. Tour operators can fall through. Anything can happen. You have to decide how many logistics you want to handle on your next journey.
Just like figuring out your travel arrangements, you have to select all of your accommodation and guides. You can always look to TripAdvisor, booking sites, and ask people around you but you'll never be 100% sure of what you're getting yourself into. More often than not, reviews are true, and you'll have a wonderful time, but know that anything can happen and be open and flexible when it does.
Attempting to communicate, and get around, in a foreign language can be downright exhausting. Whether you're studying abroad for the first time and have just met your host family; arrived in a new city and checked into your hotel, or showed up in a rural town for your first volunteer experience teaching you will have both highs and lows when it comes to interacting with others. After just a few minutes or hours of trying to communicate with those around you, you may feel so tired that you need a nap. We've all been there. It gets better! And the degree to which your communication skills will improve will astound you. That said, it's still hard in the moment and that's ok.
Plan-it-yourself trips can get lonely. That said, this isn't as much of the case when you travel as a couple or with friends. Being in charge of your own destiny is exhilarating and freeing but there may come a day where you wish you could share it with someone else. Sure, you'll make friends in hostels and hotels but eventually you'll go your separate ways and you may crave a deeper connection with those around you. We were lucky to travel together, but we still got lonely over Christmas time when we were hundreds of thousands of miles away from our families.
Still unsure?
Perhaps try elements of a packaged excursion instead of making it your entire trip. More than anything, we urge to stretch your comfort zone, plan your own trip, and see where the adventure takes you. The growth you will experience during and the sense of accomplishment you will feel after are more than enough reason to make a DIY trip worth your while.
Stay tuned next week for more #TravelTuesday adventures from our friends, Alli & TJ of Life Is Meant For Exploring, a dynamic duo, who have been together for over a decade, out to explore the world one adventure at a time. For more #TravelTips follow them here:
https://life...exploring.com
Follow Us on Facebook for the most recent photos-events-specials and contests:
https://www....alettealameda