Travel Tuesday-8
Our Favorite Travel Bloggers. Whether you're on the road currently or simply contemplating your next trip, the best way to get all of the latest and greatest information for your adventure is from fellow travelers. Luckily, in today's day and age, this is easier than ever before. The internet is filled with amazing travel blogs, in every niche imaginable, that share loads of valuable information. Here are some of our personal favorites that we use on a regular basis!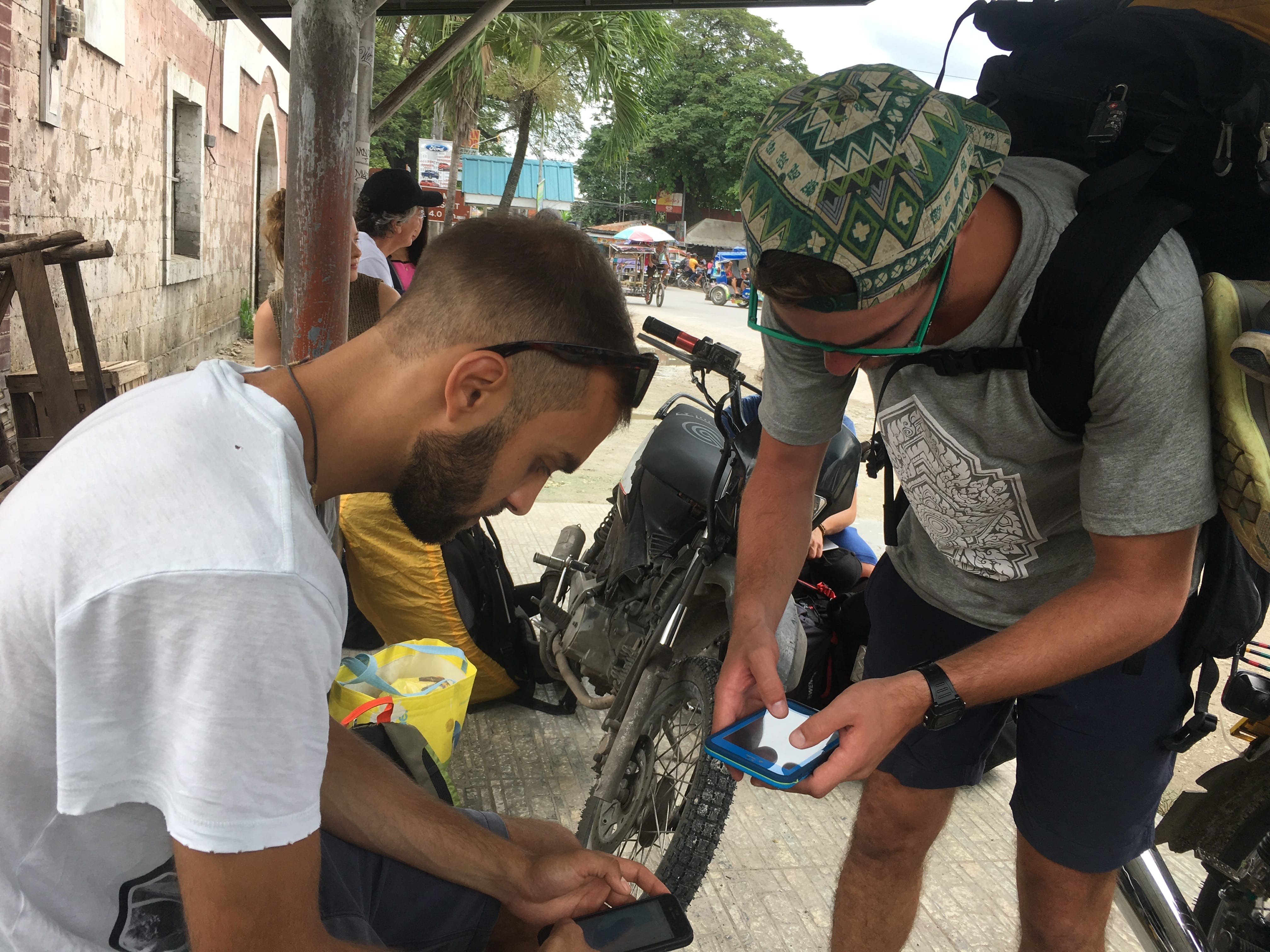 Nomadic Matt
Matt is the travel guru and mastermind behind the most visited travel blog on the internet. He can help you travel anywhere better, cheaper, and longer! He focuses on long-form content and providing you with all the details needed to have an amazing journey.
https://www....madicmatt.com
Wanderers & Warriors
One of our personal favorite blogger couples. Charlie & Lauren, are a free-spirited couple on the run who combine their sense of humor, love of travel, and passion for life to explore the world. They have great posts about Bali!
Extra Pack Of Peanuts
One of our favorite travel podcasts. Trav is an expert travel hacker who covers topics ranging from how to start an Airbnb to how to score cheap flights for as little as $5. A great resource for most travel topics and locations around the world. We started listening to Trav's podcasts before we left the States and enjoyed many long road trips taking notes while the other person drove!
Roamaroo
These two have great energy and we love them because they always seem to be having a good time and cashing in on some amazing opportunities. As their tagline states their goal is to fulfill the promise of adventurous days and romantic nights. Definitely a good one for all of you fellow travel couples out there!
Don't Forget To Move
Another great travel couple, Jules and Christine like to move with purpose. They travel all around the world and blog about some really fascinating topics taking things deeper than just destination guides and how to tips (though they have those as well).
World Nate
In a way, Nate and his partner Hannah of Intrepid Introvert (see below) were the ones who inspired us to start a blog. They are a tremendous resource for anyone looking to carve out a niche in the blogging world and offer tons of insight and how to guides on how to start an online business.
Intrepid Introvert
Hannah has carved out a niche for herself sharing travel insight from an introverted perspective. She hopes to inspire others to go after their passions. Along with her partner Nate, the two share all the info they have learned over the years of creating a successful online business!
LegalNomads
Telling stories through food, Jodi shares the lessons she has learned in her years of travel, as well as resources for people wanting to try something similar. She doesn't sugar coat, and she does not post fluff pieces. Expect true stories and a lot of passion.
Migrationology
Migrationology is a food travel blog where people who love to eat come for delicious food from around the world. Mark is a full-time travel eater who shares some delicious food and travel tips as well as destination-specific advice.
Cases Packed
Adam and Daisy take diary notes and journal scribbles one step further with their travel blog and offer great insight into destinations around the world.
Expert Vagabond
Matt shares adventure travel photography & blogs. He shares entertaining stories, beautiful images, and useful travel tips with his readers from around the world!
Intrepid.Travel
Intrepid is a small group tour travel company with humble beginnings that now sends over 100,000 travelers a year on grassroots & responsible travel tours. Though we have never been on one of their organized trips, we would love to join one. Plus, they keep a great blog and are fun to follow on Instagram.
Life Is Meant For Exploring
A little shameless self promotion never hurt ;) Though we are by no means as comprehensive yet as some of these bloggers we do have plenty of awesome stories, destination guides, and travel tips on our site. Come check us out and see how we "enjoy life one adventure at a time"!
Before You Go…
There are so many great travel bloggers out there and this list is by no means complete. We read hundreds of blog posts from fellow travelers all around the world and the number one way to find the latest travel info is to... well Google it haha. We like to search for the topic we are interested in, say "top things to do in Kuala Lumpur" with the word "blog" (in quotes so that Google doesn't omit it) to the end of the search. This usually gets rid of all of the TripAdvisor review stuff and shows you a list of the top-ranked blog posts for that particular search. Best of luck, and happy travels!
Remember to follow us on Facebook and Instagram for the most recent photo's, special events and best tips:
https://www....alettealameda
https://www..../pinotalameda