Travel Tuesday #12
The beauty of modern travel is how easy it is to comfortably get from point A to B. What used to require weeks of planning, dealing with travel agents, overpaying for tickets and accommodation, and the constant fear of getting lost can now all be handled in just a few minutes with the help of an app on your phone. Having traveled for 14 months, with each day bringing a new set of challenges for us to overcome, we rely on apps to get us where we want to go safely, affordably, and efficiently.
Here are the essential #travelapps as recommended by two people who have spent the past 427 days on the road.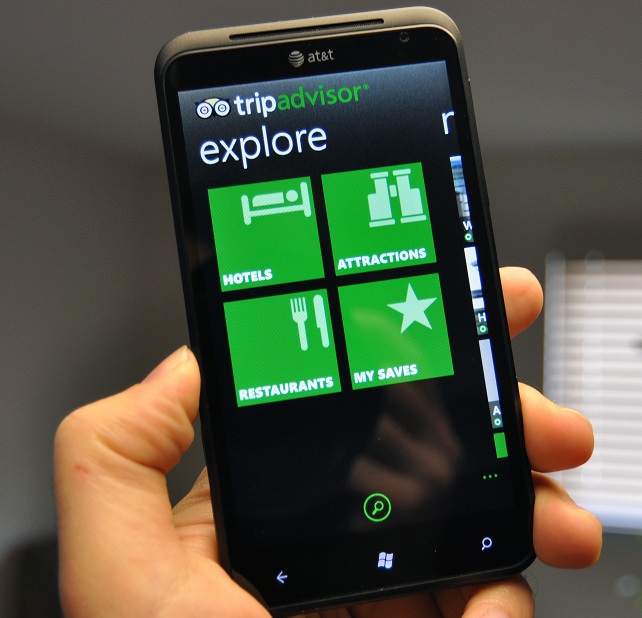 Airline Apps
Booking flights can be one fo the most time consuming and frustrating parts of planning a trip. Fortunately, this once dreaded process has never been easier and can be done in a few short minutes right on your phone.
Some of our favorite apps for booking flights are Skyscanner (especially good for finding cheap flights in Asia, but also around the world), Momondo, Google Flights, Vayama, Kayak, and AirTreks.
We find that it also pays off to download the app specific to each airline you are flying on. This can be hit or miss from some of the smaller budget and international airlines. However, it usually pays off to have the app on your phone to scan boarding passes and to receive updates on checked luggage, gate location, and flight delays/cancellations.
Pro Tip: Don't have time to download the app, but still want to keep your boarding pass handy on your phone? Save it as a PDF to your Kindle or other E-Reader app where it will be saved and easily available even when you are not connected to the network.
Hotel Apps
For us, a year of travel has meant rarely knowing where we are off to next, so booking accommodation way in advance is usually out of the question. Luckily, with handy apps like Hostelworld, Agoda, and booking.com finding a place to stay has never been easier.
By creating an account and using the mobile app you can literally book a place to stay in less than a minute, which trust us, is a blessing when you arrive somewhere at 2AM with nothing booked in advance. Most booking site apps are very user friendly and easy to navigate making the process of searching for your next hotel hassle free. Our personal preference is usually Hostelworld or Agoda (especially when traveling in Asia), but booking.com is definitely the global leader and actually provides Agoda with a lot of their properties. Unfortunately, we find booking.com to have a much less user friendly mobile interface.
Pro Tip: The great thing about using the app vs. booking directly from the web browser is that these companies reward loyal users with the best deals on hotels around the world. By simply downloading and using their mobile app you will have access to both last minute and daily discounts that you would not be able to see by simply searching online. In addition, apps like Agoda will start to give a percentage of your purchase back to you with each booking in the form of a gift card balance. After 6 months of travel around Asia we had nearly $100 racked up in our Agoda app, perfect for a guilt free romantic getaway at a nice resort. ;)
Navigation Apps
Navigating a new city can be a daunting task without the help of modern navigation technology. We usually like to pick up a sim card at the airport upon arrival, but even when we do have data our go to app for getting around is always Maps.Me. This handy offline map is a life saver. All you do is download the map specific to the area you will be visiting and voila! You will have a fully detailed map complete with navigation capabilities at your disposal 24/7 regardless of internet or data connection. The best part is that users can add locations to it themselves. We have found some pretty awesome secret spots ranging from waterfalls, to off the beaten path beach bars, even a hole in the wall liquor store with wine at half the price of the typical store. If you are heading off on the backpacker trail this is one app you absolutely cannot forget about!
Of course, for those who opt for a local sim card wherever they go Google Maps will always be there for you.
Budgeting Apps
So many people go traveling and have no clue how much money they spent until they sit down back at home and go over the books. A task that usually ends in disappointment. We knew that if we were going to make a year of travel possible, tracking our expenses and sticking to our daily budget was going to be a requirement. So, we scoured the internet searching for a cheap solution and stumbled upon a wonderful app called TripCoin. With TripCoin you can quickly and easily input each expense, create custom spending categories, and analyze spending habits using aggregating tools and fancy charts. The app allows you to split your expenses into specific trips, so we track our spending country by country which we find very useful. It even has a built-in currency converter which will update whenever you connect to WIFI or data.
TripAdvisor:
https://www....ipadvisor.com
When you arrive somewhere new and don't know what to do… check Tripadvisor. Everyone calls Lonely Planet the travel bible, but we find that by the time their books hit the shelves those places are usually crowded and reviews out of date. TripAdvisor is always being updated with new reviews from travelers just like you are rating their experiences at restaurants, cooking classes, tattoo parlors, venues, activities, you name it. We usually use it to find a nice place to eat the very first day we arrive somewhere before we have had a chance to explore on our own, but we also use it to search for activities like cooking classes and places to go out at night.
Transportation Apps
Each country has their own go-to ride hailing app. In the US we have Uber and Lyft, but all over Asia you will find other apps like Grab and Go-Jek are cheaper and more prevalent than the once dominant Uber. The best way to find out which app you should use is to ask a local, whether at the information desk in the airport or the reception desk at your hotel. When in doubt, your best friend Google will always have an answer or two for you.
VPN
For most, traveling usually involves connecting to a lot of WIFI routers. From airports to cafes, hotels and even buses, when you connect to a WIFI router (secure or not) you are at risk of having someone eavesdrop on your online activities. This can compromise anything from passwords, financial information, even your personal photo library. Yikes!
Thankfully, in an age where cyber crime is at an all time high there is a solution, and its name is a VPN. For those of you that don't know, VPN stands for Virtual Private Network and is a "computer network that uses a public telecommunication infrastructure such as the Internet to provide remote offices or individual users secure access to their organization's network". In simple terms, it makes it so that your online activity is virtually undetectable and will protect your from any hackers out there.
There are loads of VPN's on the market, and like most things these days some are better than others. We are using a free version on our phones currently called HotSpot VPN, but will be opting to purchase a more quality VPN soon. One that seems to be an industry leader at the moment is ExpressVPN. We recommend doing some research and finding the right VPN to suit your needs.
Alli & TJ of Life Is Meant For Exploring, a dynamic duo, who have been together for over a decade, out to explore the world one adventure at a time. For more #travel tips follow them here:
https://life...exploring.com
Reminder: Follow us on Facebook for the most recent photo's, specials, tips and events:
https://www....alettealameda