Keeping It Thrifty
Remember that song from "The Little Mermaid", where Ariel ponders, "How many wonders can one cavern hold?" Though it might not have caught on at the time, Ariel was talking about her favorite, low-key, underwater thrift shop. Ariel was a gal far ahead of her time. She was popping tags long before Macklemore and Ryan Lewis, and she did it without twenty dollars in her pocket, because, Hello! Mermaids don't have pockets.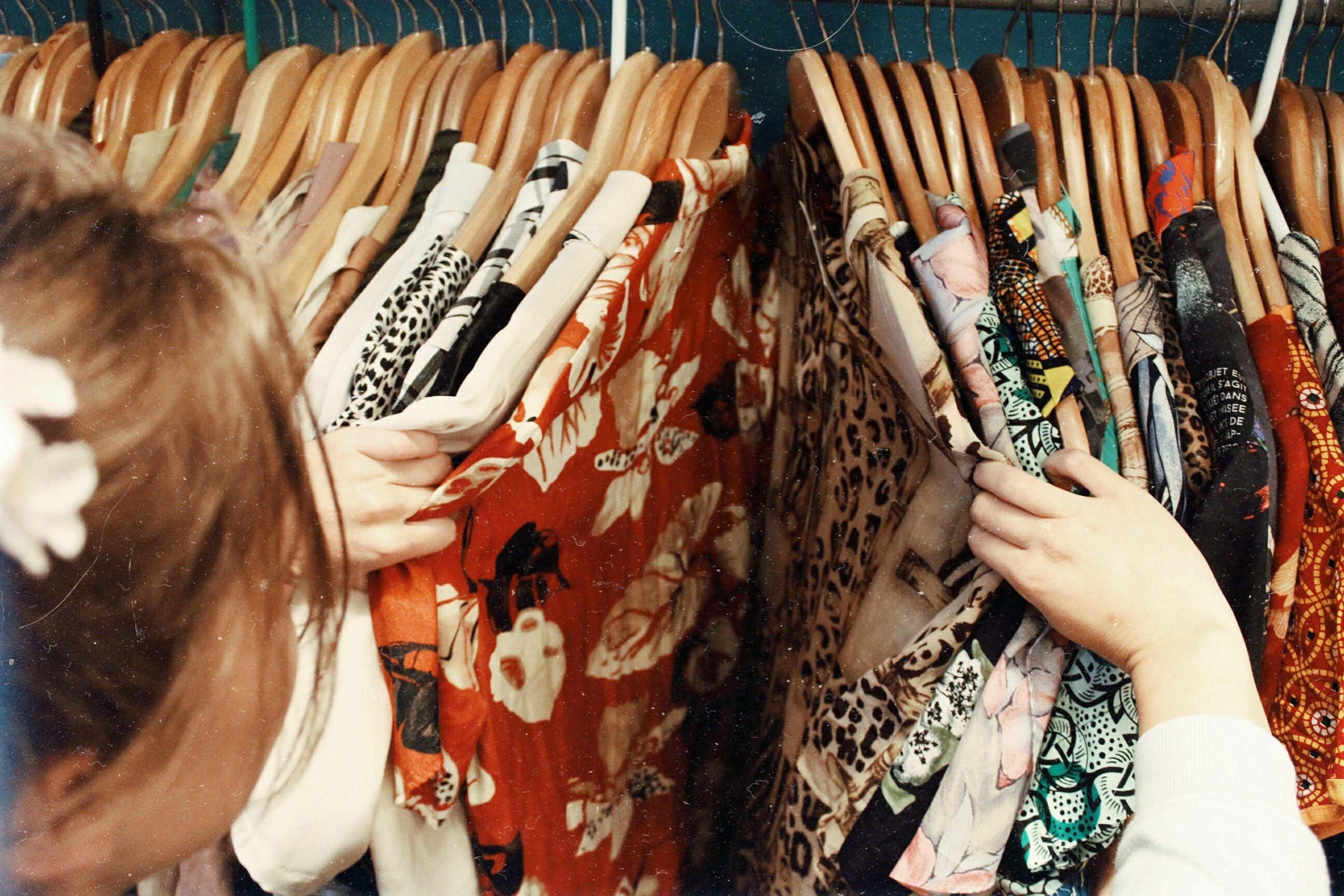 "The Little Mermaid" came out nearly thirty years ago, when twenty bucks went a lot further than it does today. Twenty might not buy you much these days, especially in the Bay Area, but no matter the state of the economy, there's one place where the prices never changes: thrift shops.
There are a LOT of first-rate, second-hand stores in the East Bay, from consignment locations to the more traditional vintage-only shops. Even if you're not a fan of wearing "someone else's clothes", there's a lot more to find than clothes at your local thrifty. For instance, I've stocked up on underpriced dishes and cookware at Goodwill many-a-times. Maybe you don't have the money for a birthday/house warming/holiday gift. Not a problem! Thrift stores are your friend. There are plenty of items to choose from that would make a great present for friends or family – personalized wine glassed, anyone?
If it's good enough for Ariel, it's certainly good enough for the rest of us. So, on your next free Saturday morning, after your trip to the farmer's market, spend a few minutes (or hours) at a thrift shop nearest you. Here are a few of my East Bay favorites:
1. Goodwill – Have you ever visited Goodwill and found the dress you donated three years ago? Yeah, me neither. There is no shortage of Goodwill's in the world and while you can probably find one in most Bay Area cities, I'm a fan of the International Blvd location in Oakland. Not only will you find the typical thrift shop fares, but there's usually a good surplus of home furnishings and furniture. If you're in the market for a new chair, don't forget to try Goodwill before you blow your wallet at Ikea.
http://eastb...ygoodwill.org
2. Urban Furniture & Boutique – The perfect location to follow your stroll of the Grand Lake Farmer's Market. At Urban Furniture, prices are fair, goods are constantly changing, and the clothing boutique is a great place to find a little treasure. Also, if you're a fan of supporting local businesses, know that Urban Furniture is owned and operated by single mothers, so every dollar and donation is going to a great cause.
http://www.urbanuniv.org
3. Aphrodite's Closet & Lauren's Closet – Alameda's Park Street is a haven for foodies and shoppers, alike, especially if you prefer the vintage/second-hand variety. Amongst the various antique stores which are certainly worth a peruse, though your $20 won't buy you as much stock, there are a couple of similarly named consignment stores, both of which focus on clothing and accessories. If you're under the age of 21, Lauren's Closet is the place to be, while Aphrodite's Closet tends to be a little more upscale and better suited to working adults.
http://www.a...etalameda.com
4. Says Who! Seams to Fit – Calling all my full-figured ladies! If you're like me, chances are you've had trouble finding anything cute that ALSO fits at most thrift stores. I'm here to say that there are several fabulous consignment stores focused on fulfilling our fashion needs and Says Who, a consignment retailer specializing in plus-size clothing, plus hosiery and accessories, is one of them.
Enjoy your shopping ventures and remember, you only need $20 to pop some tags, though you're always welcome to spend more.
Remember to follow us on Facebook for the most recent photo's, events and specials!
https://www....alettealameda